(continued from
Part 1
)
Briefly back to Kyoto...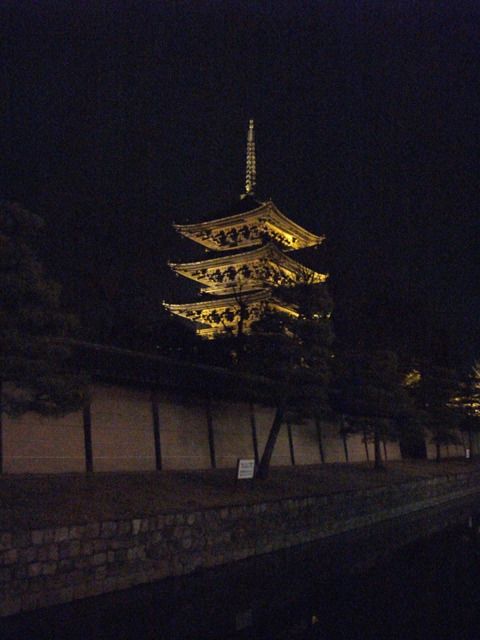 This is
To-ji
, a Buddhist temple. It's obviously night, it was already closed, and by this point I'd seen a ton of temlpes anyway, so I wasn't super concerned about getting in. This is the tallest pagoda in Japan, which was the main thing I wanted to see, so I saw it from outside and we moved on. To-ji, like half of Kyoto, is a UNESCO World Heritage Site.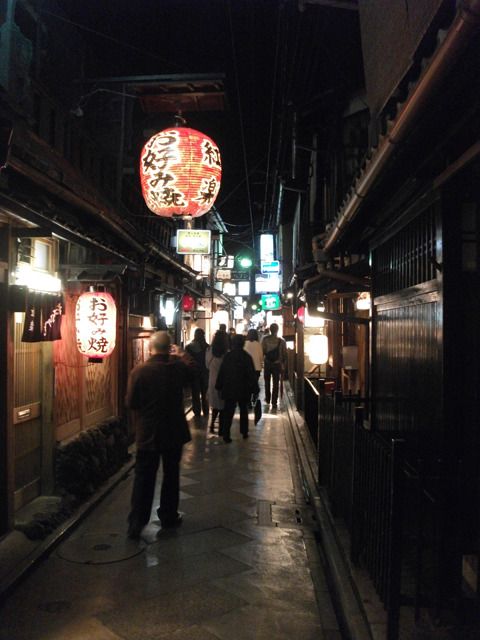 Pontocho
at night; the earlier mild disappointment I expressed about Kyoto is basically because the rest of the city isn't like this. Pontocho is basically a glimpse of the Kyoto of yore. It's a cool little street packed with bars, restaurants, etc. If you keep a look out, you might see a geisha, although they tend to be extremely discrete. We did see one, but only one. We went to a cool little bar that my friend knew, just sat back sipping Manhattans and listening to live jazz. Not exactly your stereotypical "Japan" experience, but tons of fun.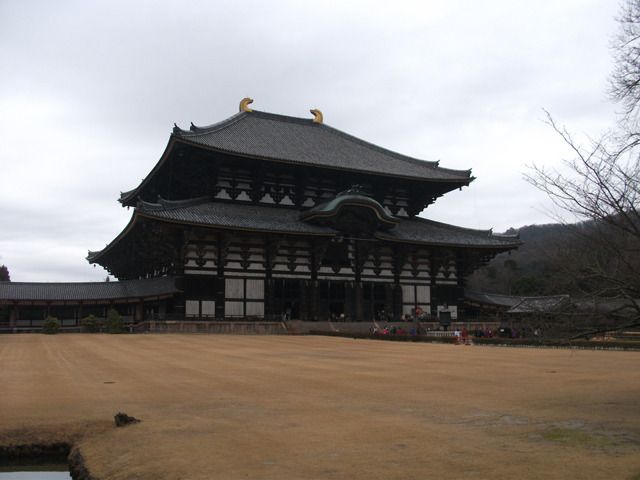 Todai-ji
in
Nara
, the largest wooden building in the world, housing the largest bronze Buddha statue in the world.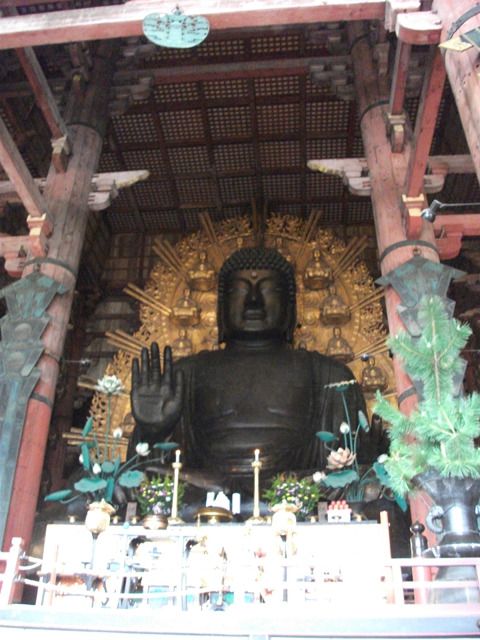 What I said at the beginning about no photos inside temples is apparently not true at Todai-ji, so I got this picture of the "Daibutsu," the giant Buddha statue.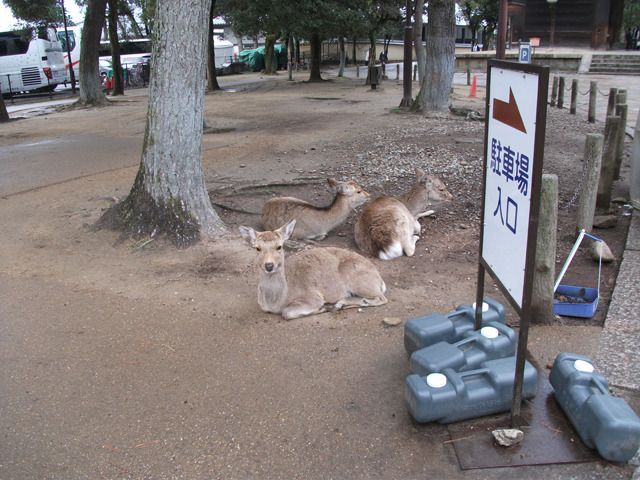 Deer hanging out in
Nara Park
. The deer were traditionally considered holy. There are kiosks all over the place to buy crackers to feed to them. They'll totally swarm you if they notice you carrying any of the crackers and they'll nip and bite at your clothes, bags, etc until you feed them. If you aren't carrying any food they more or less leave you alone; some of them have been conditioned to bow at passersby to coax treats out of them. I've told this to people before and they say surely they don't really bow, their heads are just bobbing around or something because they're deer, but no, if you see them do it, they are unmistakably bowing, which they clearly learned from watching all the Japanese people around them.
Nara's the ancient imperial capital, but we didn't have much time there and the weather was miserable again, so we mostly just checked out Todaiji and walked through the park, then went back to Kyoto.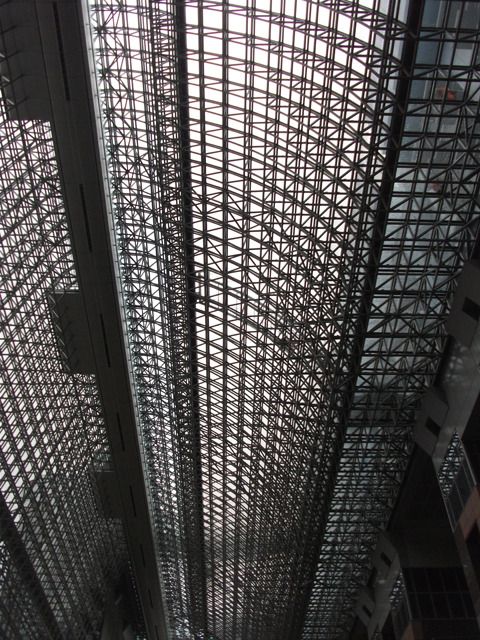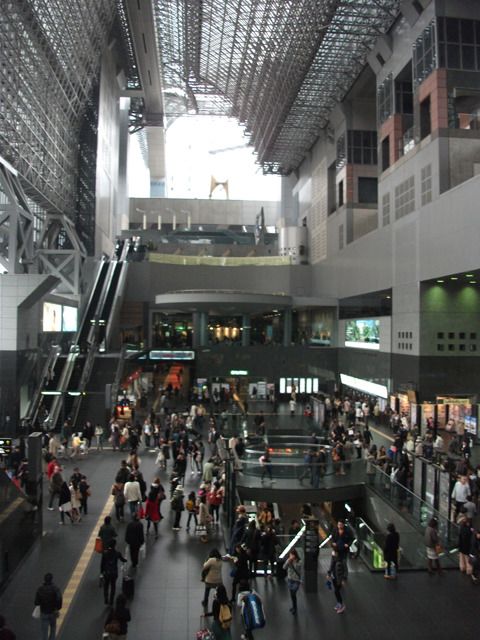 Kyoto Station
And then on to
Osaka
. Kyoto, Osaka, Nagoya, and Nara are all ridiculously close to each other -- by Shinkansen, it takes about twenty minutes to get between Kyoto and Osaka and 35 or 40 minutes between Kyoto and Nagoya. The Shinkansen doesn't run to Nara, but it's about a 60 minute ride from Kyoto (Nara's closer to Osaka than to Kyoto but I don't know how long that trip takes, since we didn't travel directly between Nara/Osaka). For what it's worth we didn't go to Kobe but it's the next stop heading west on the Shinkansen from Osaka, and it only takes another few minutes to get there. Huge density of population and cities here.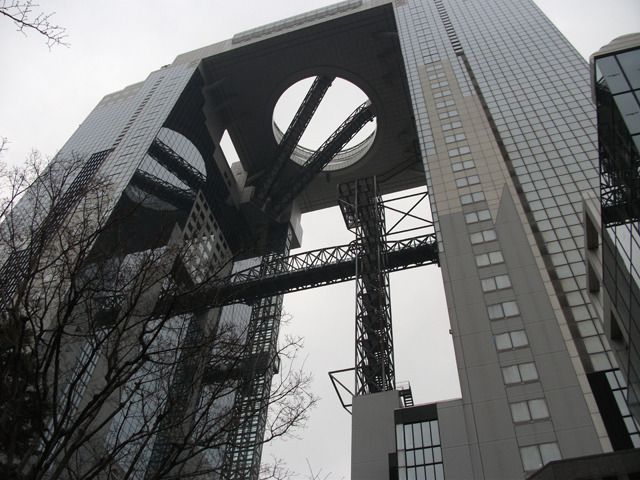 Umeda Sky Building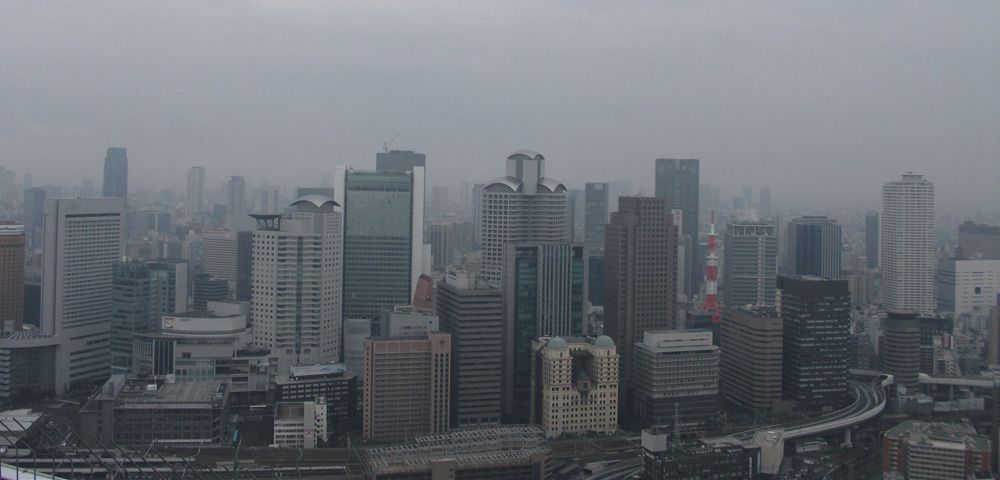 Dismal weather, but here's the view from the roof
The freeway just runs right through this building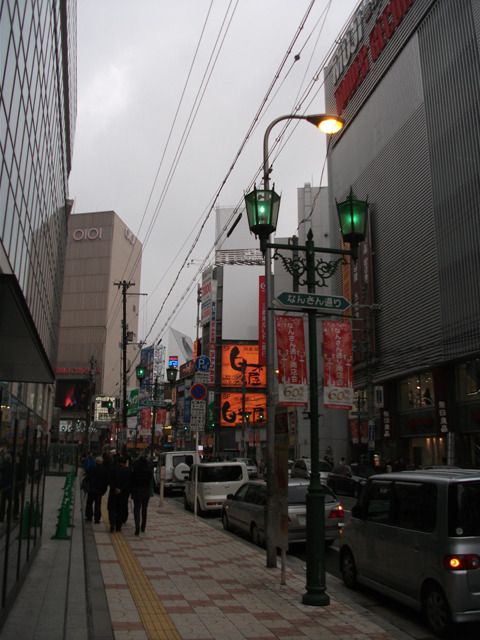 Just wandering the streets here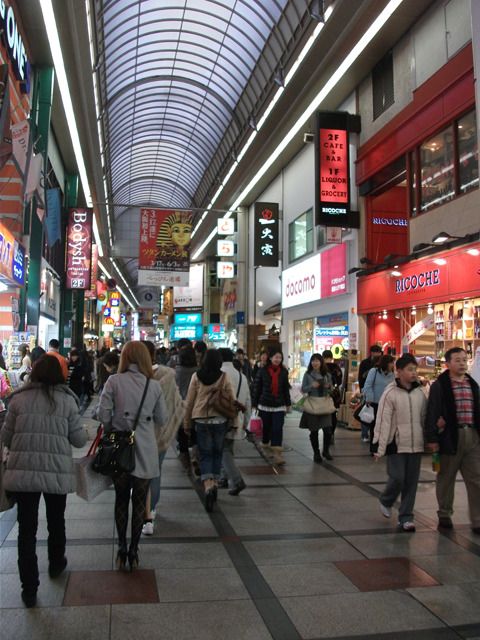 A covered shopping arcade; these are pretty common all around the country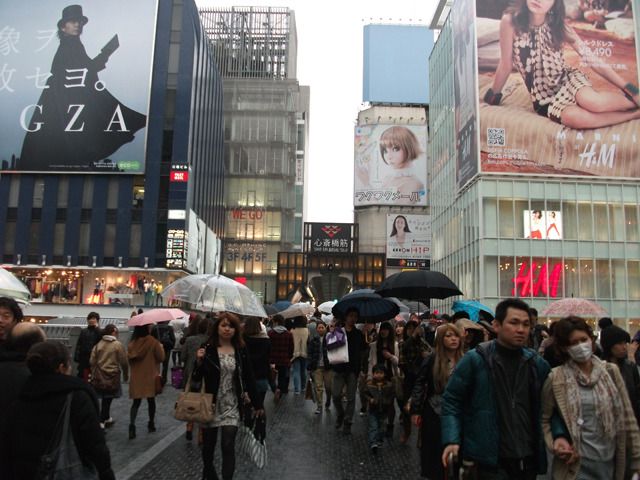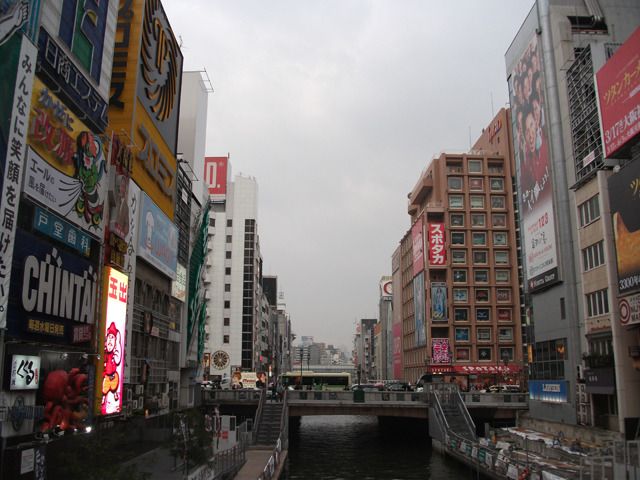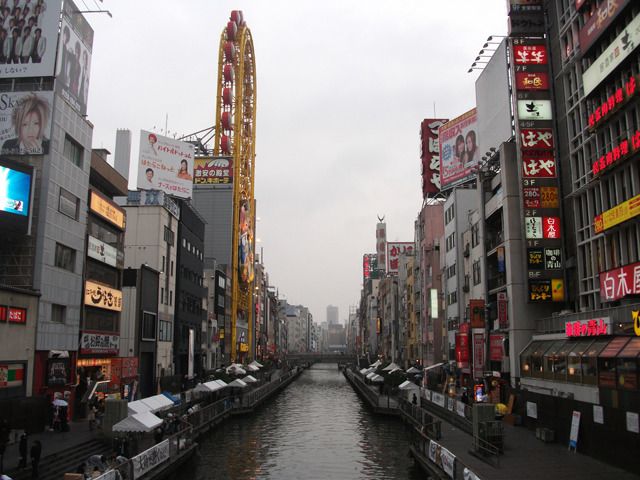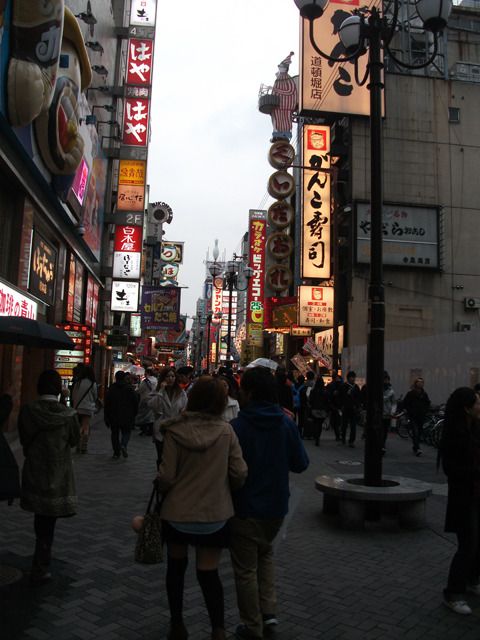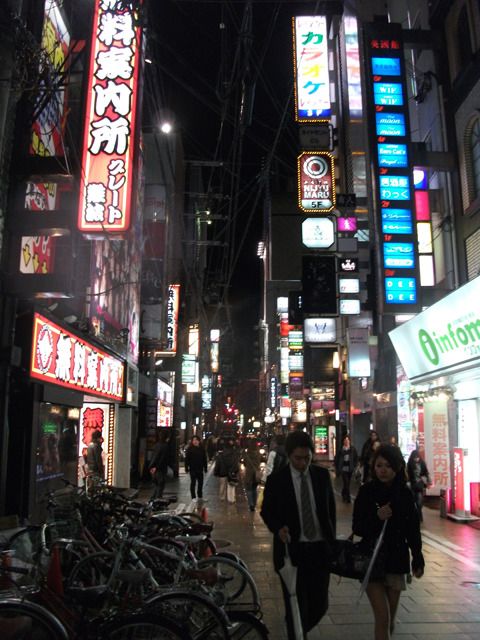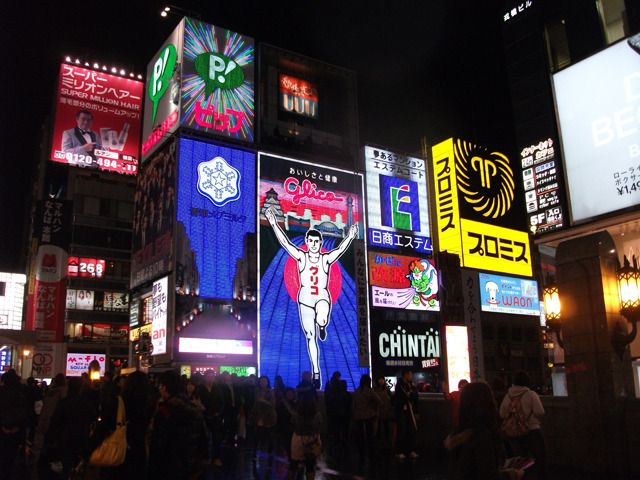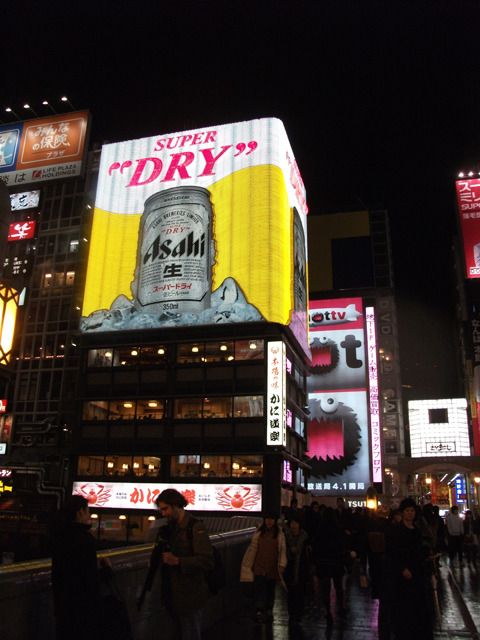 This was an animated billboard, with the background filling up with golden beer and developing a healthy head. It was actually really entertaining to watch.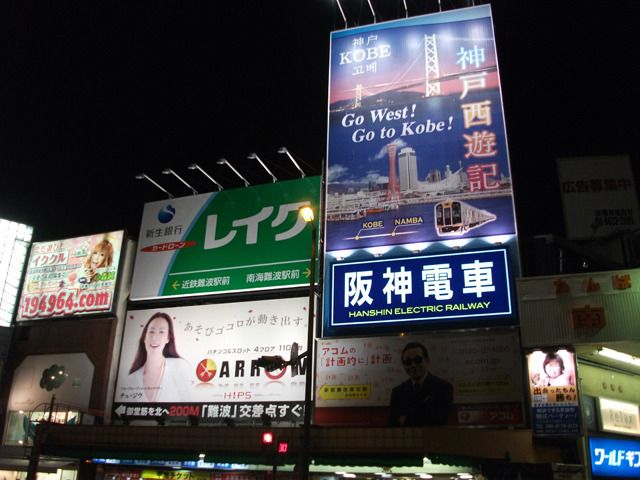 Just really liked this Kobe billboard for the Hanshin Electric Railway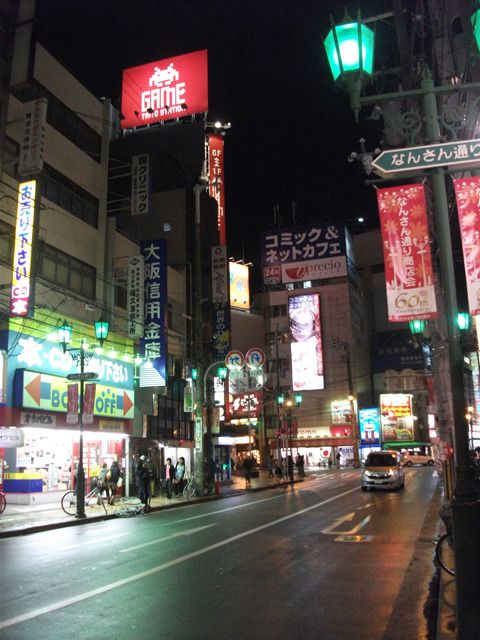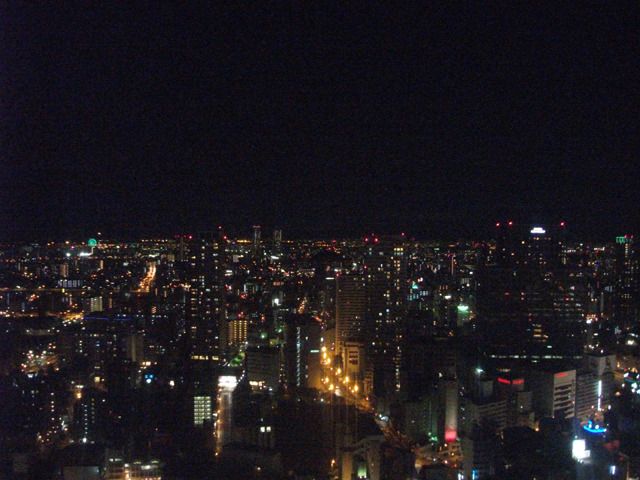 We got drinks at the bar at the top of the
Swissotel
, which was wayyyy out of my price range, but for a couple beers and a hell of a view it was worth it. This was the end of our only day in Osaka, which was way too little time to spend there.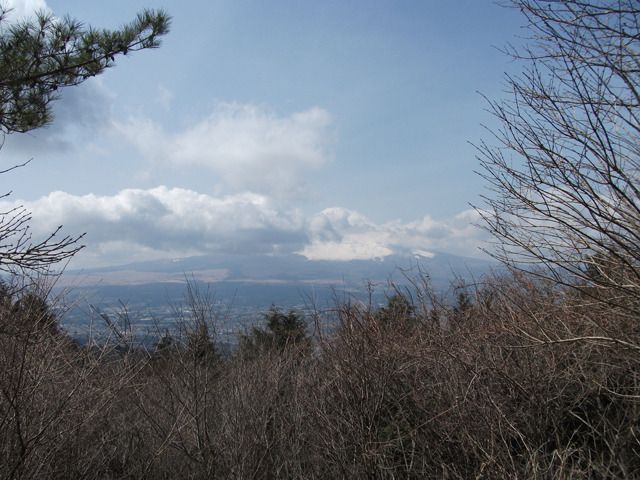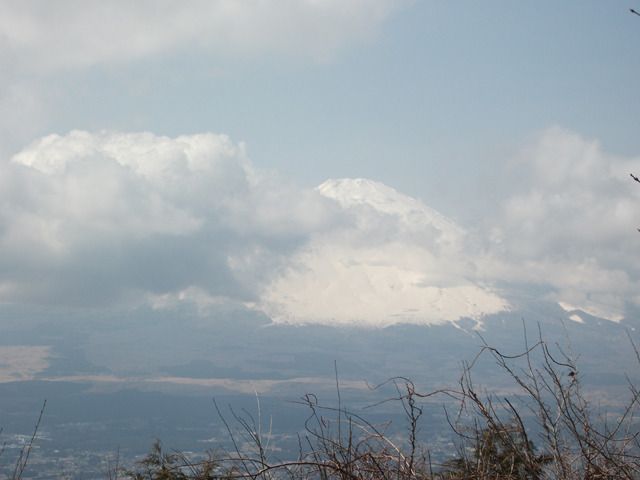 Notoriously shy
Mt. Fuji
. We hiked up a mountain near
Hakone
to get a look at it. As you can see, it wasn't really a great look, but of course it had to be done, you can't go to Japan and not see Fuji. It was too early in the year to hike Fuji itself, though. You can go on your own any time, of course, but neither of us is an experienced mountain climber and Fuji is said to be deceptively dangerous despite its reputation as a relatively easy hike, so climbing it will have to wait until a summertime visit I guess.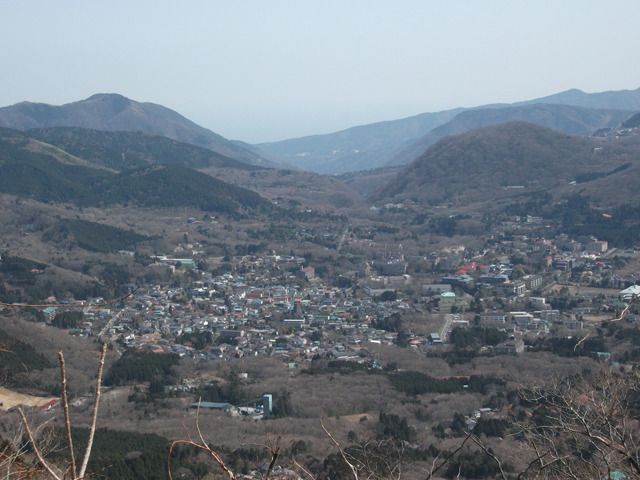 A small town on the other side of the mountain we'd hiked up.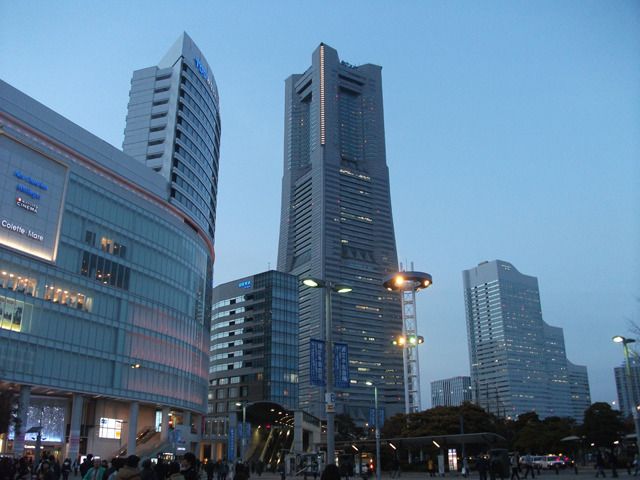 Landmark Tower
in
Yokohama
, the tallest building in Japan (third tallest structure overall, behind Tokyo Skytree and Tokyo Tower).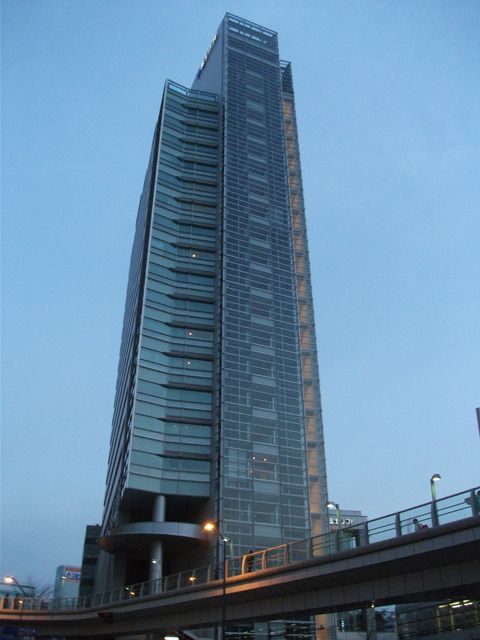 Another highrise at
Minato Mirai
.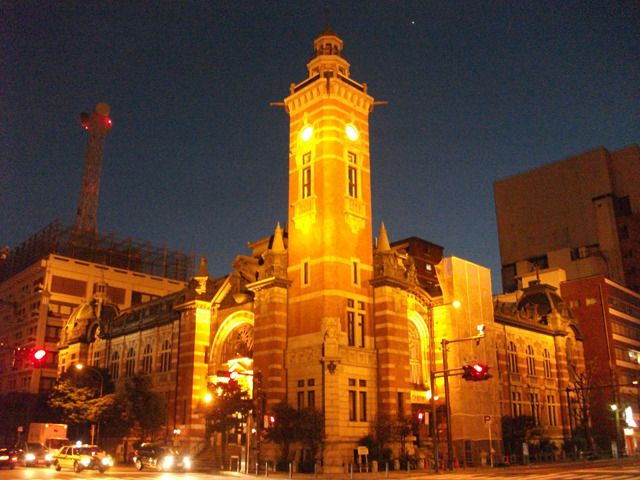 Western-style building, which are relatively unusual in Japan.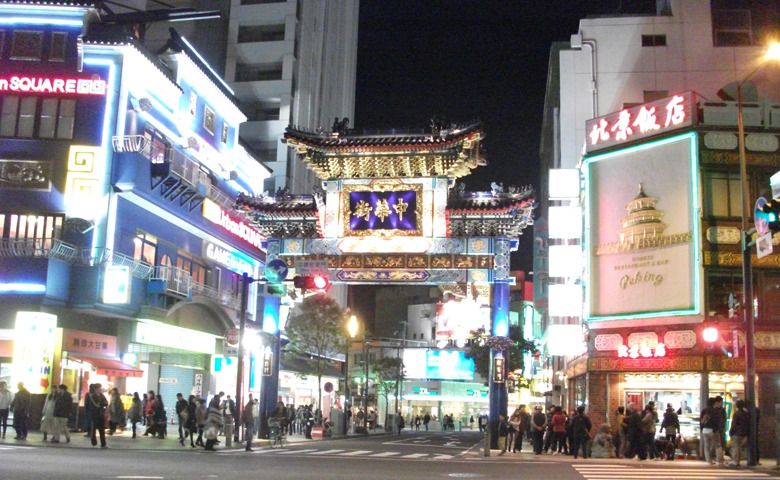 Entrance to
Chinatown
. Yokohama's is the largest in Asia and one of the largest in the world (I'd heard the largest in the world somewhere, but haven't found a source to corroborate that).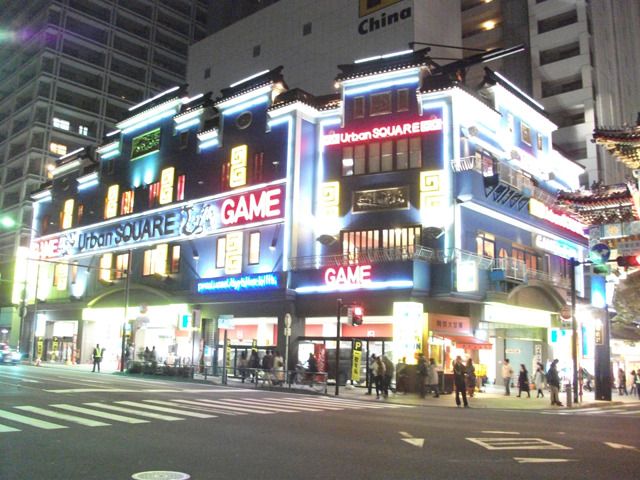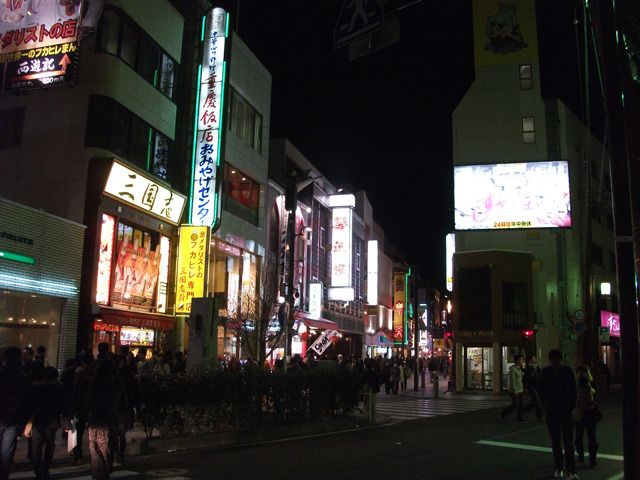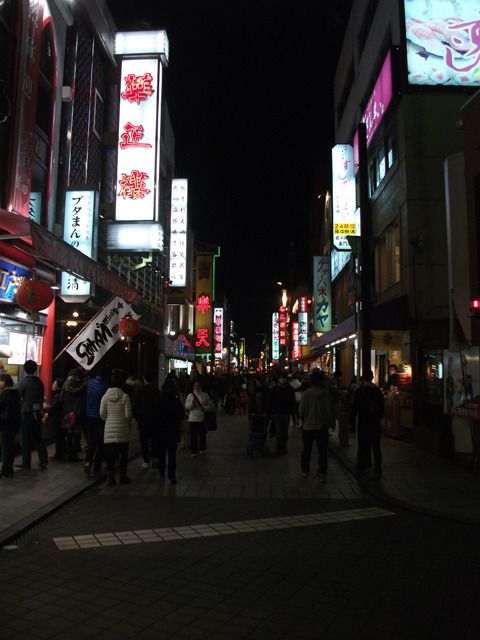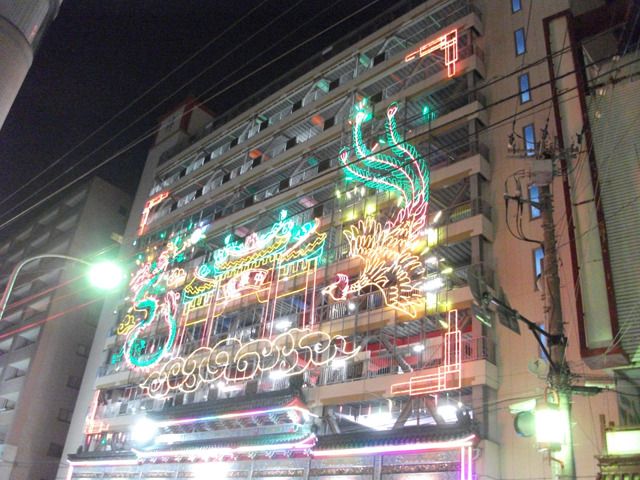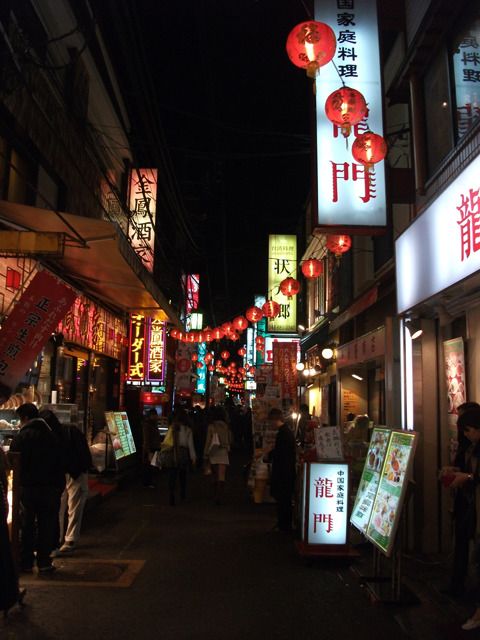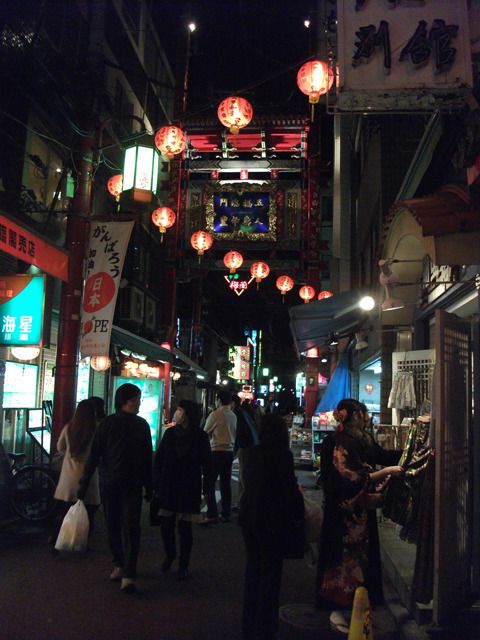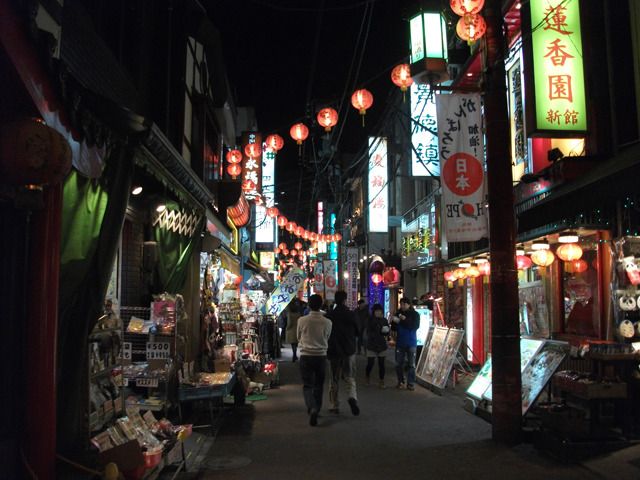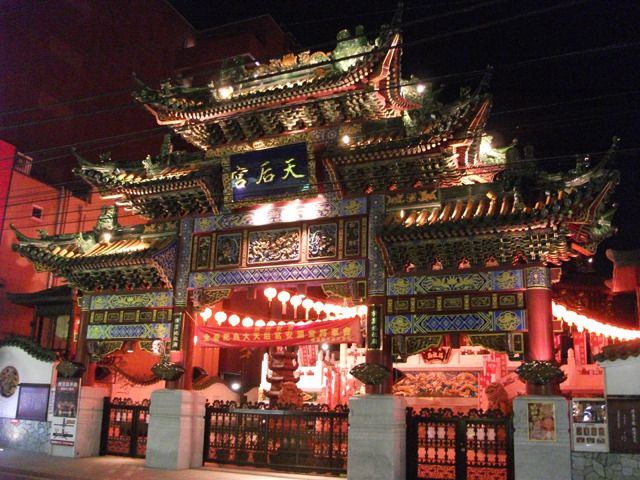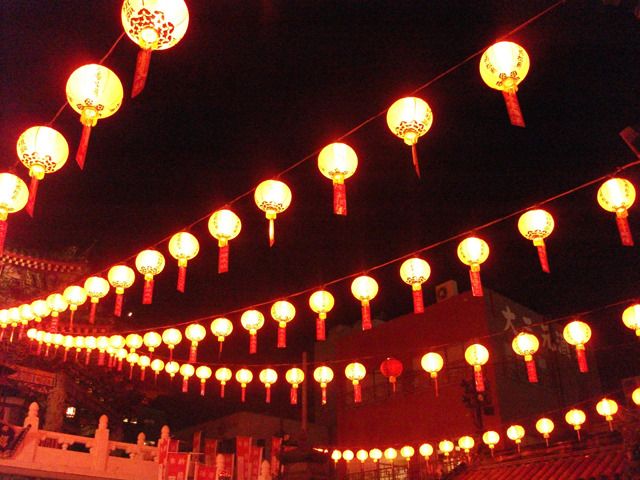 And then back to Tokyo for the last few days of the trip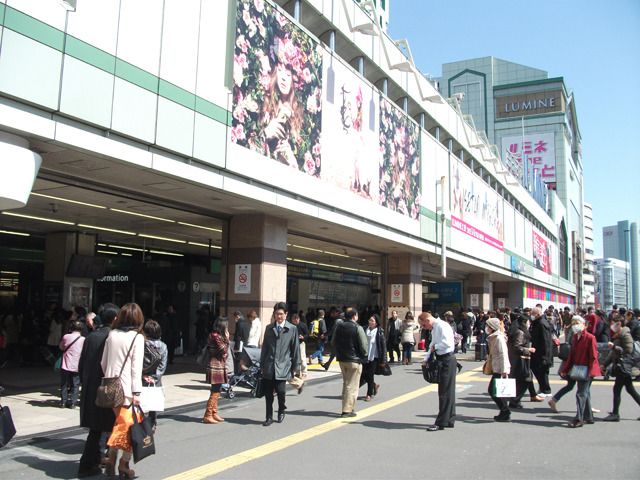 One of many entrances to
Shinjuku Station
, the busiest transportation hub in the world. Shinjuku Station serves about three and a half million people per day; comparatively the busiest transport hub in the US, Penn Station in New York, serves only 300,000 per day and the busiest in Europe, Paris's Gare du Nord, serves about 500,000. Shinjuku Station serves as many people in about three days as KCI serves in a year.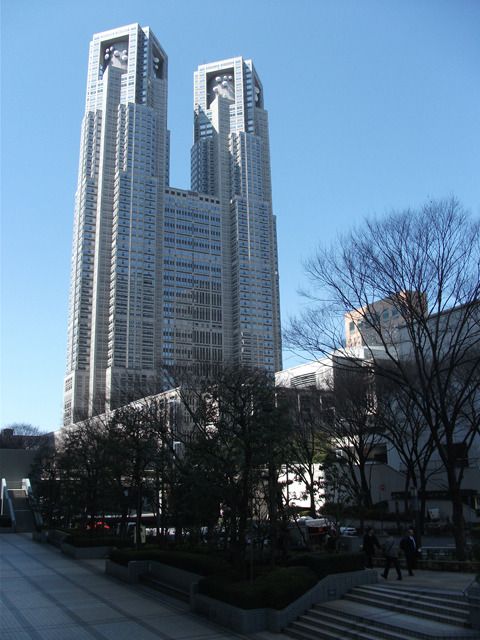 Tokyo Metropolitan Government Building
in
Shinjuku
.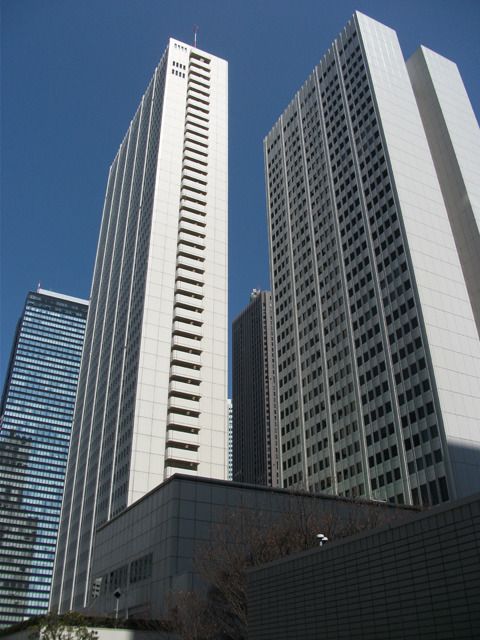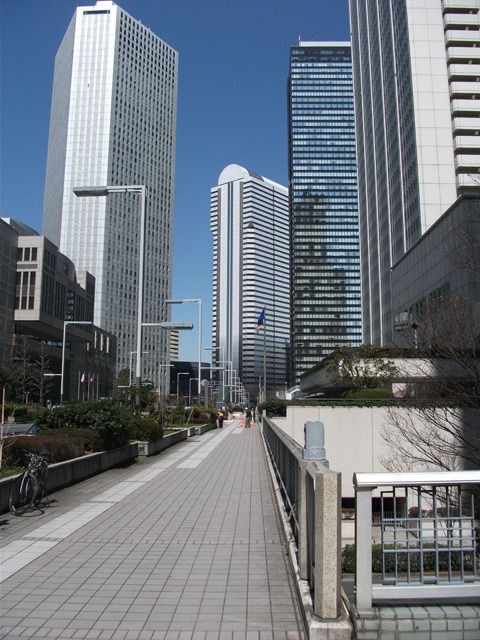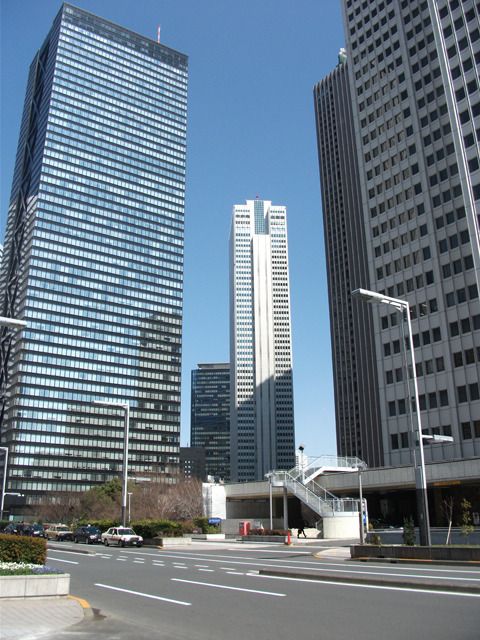 Around Shinjuku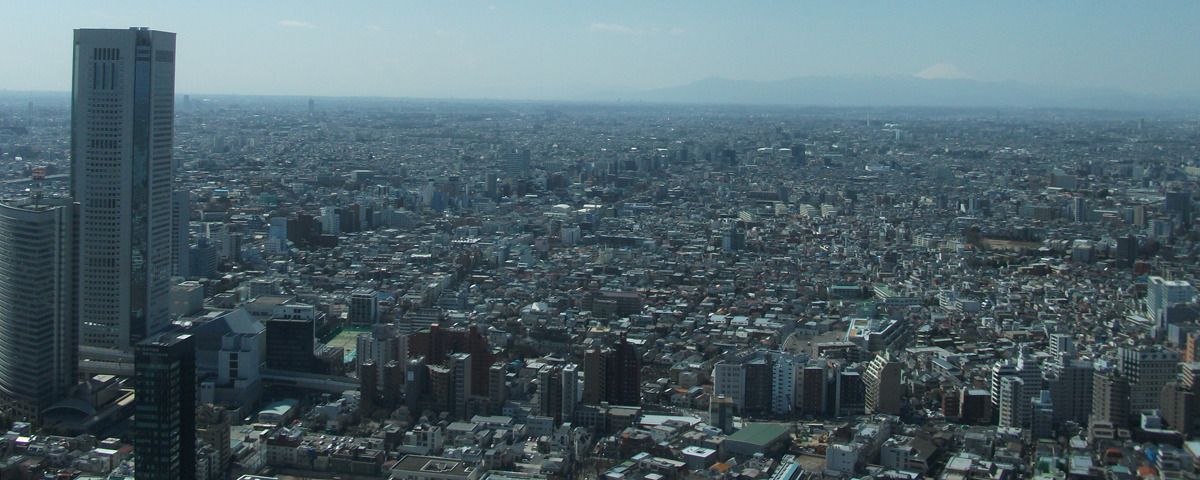 View from the observation deck of the Tokyo Metropolitan Government Building. Having to shoot through a window sort of washes the image out a little bit, but Fuji was very clearly visible in person and is faintly visible in this image off in the distance on the right. This was one of the nicest, clearest days I had.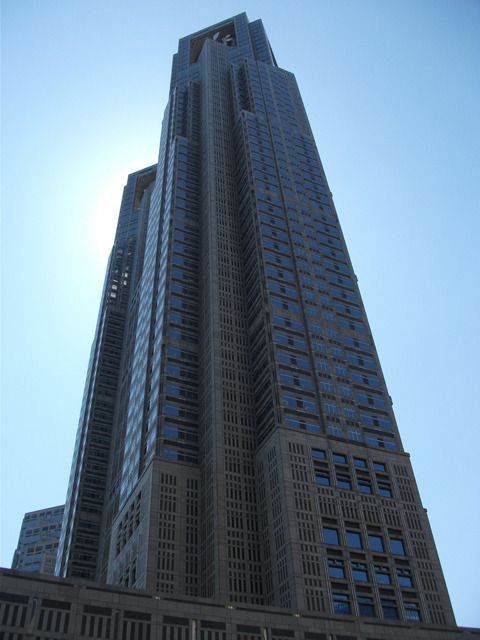 The government building again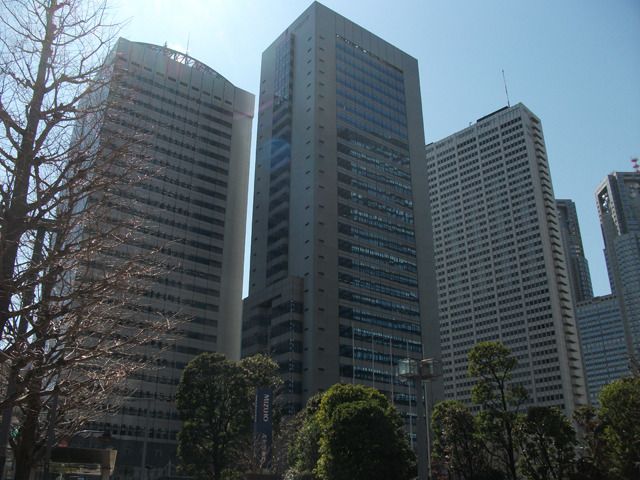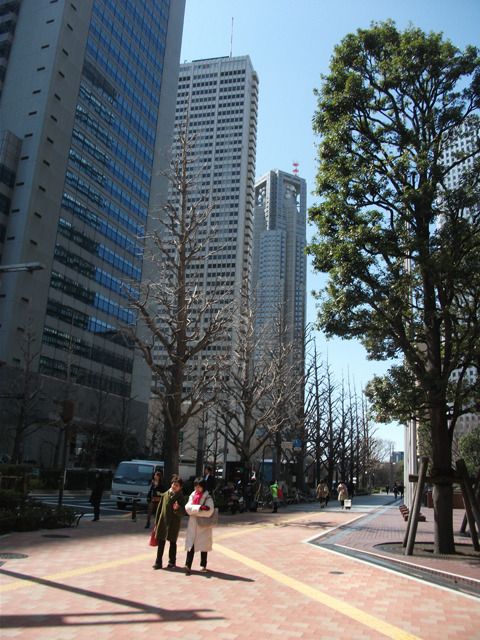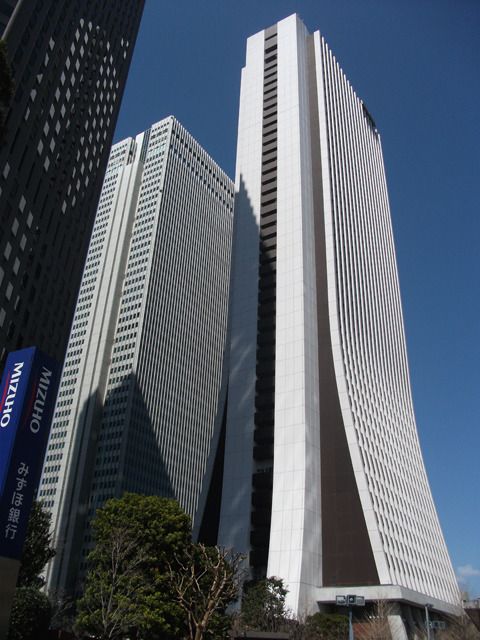 More around Shinjuku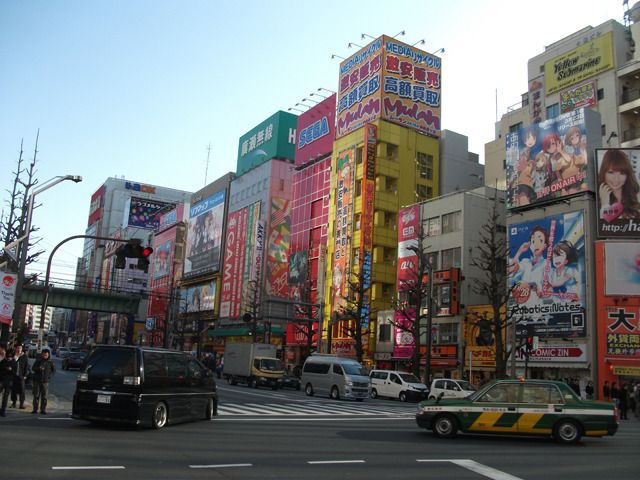 Akihabara
, where you can find ridiculous electronics deals (eg flat panel computer monitors for ~$20).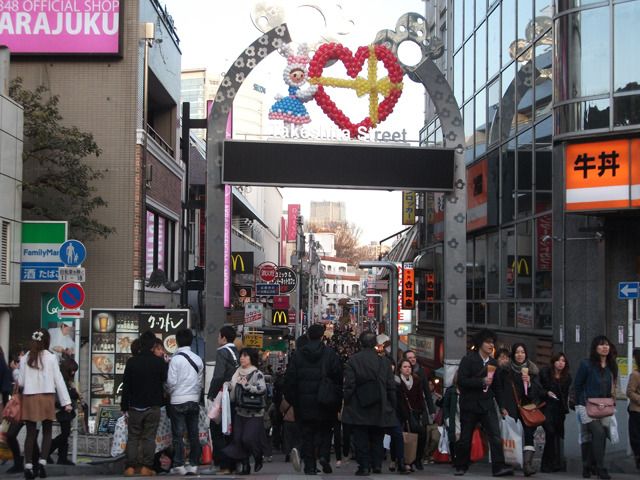 Entering
Harajuku
, a major fashion and shopping district.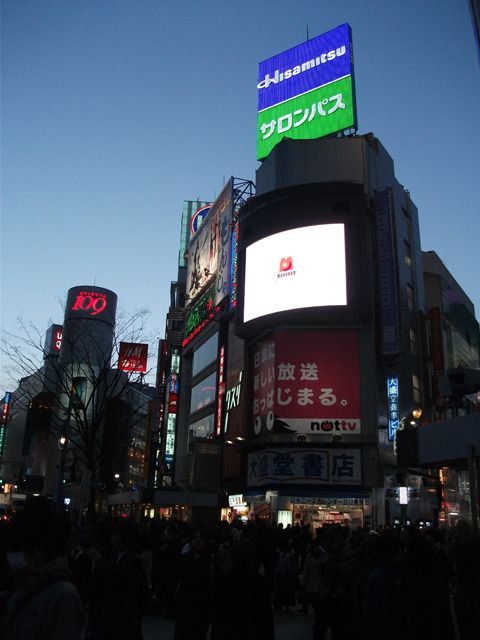 Shibuya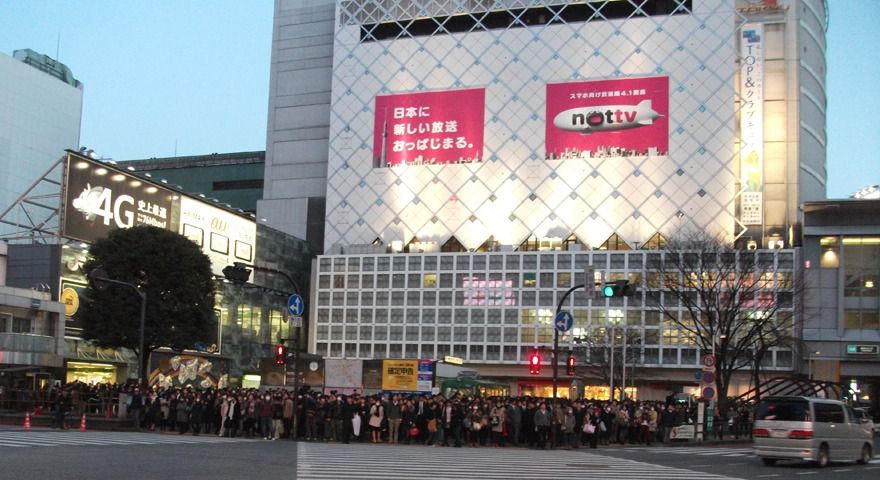 Shibuya's famous intersection; huge crowd waits for the signal to change so they can cross the street.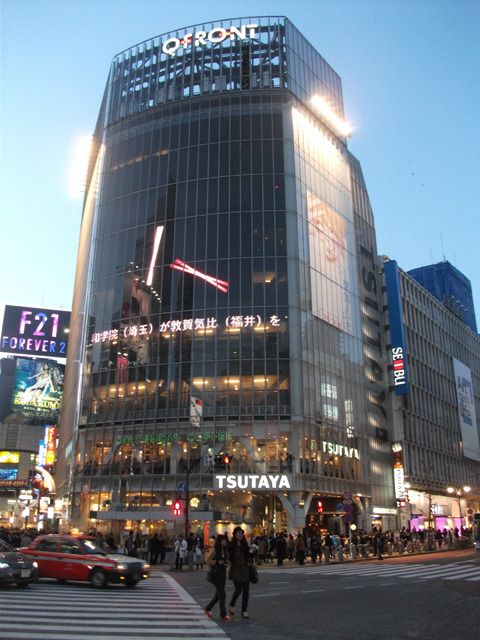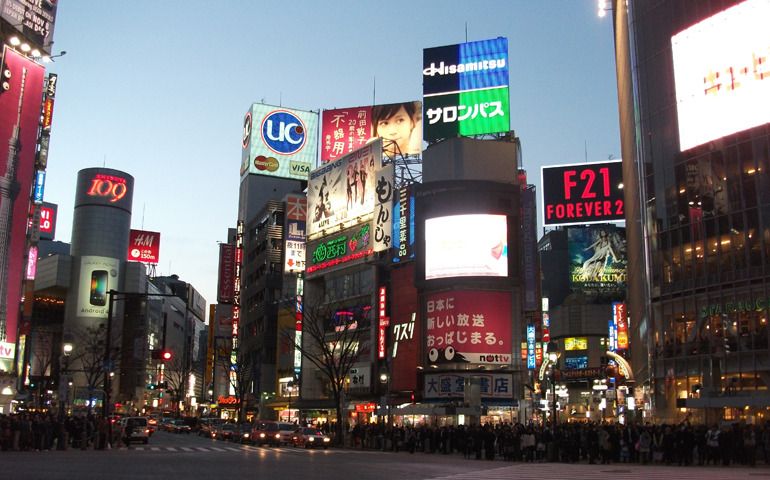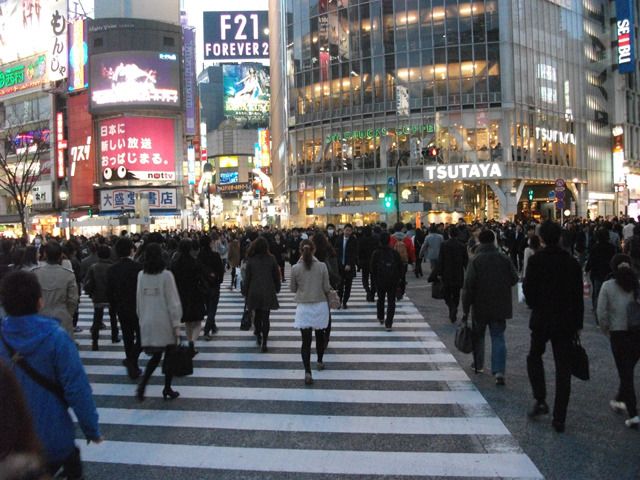 And now they can finally cross. At major intersections like this one, especially near big train stations (here we were right by
Shibuya Station
), traffic is stopped in all directions so everybody can cross. This is apparently called a scramble.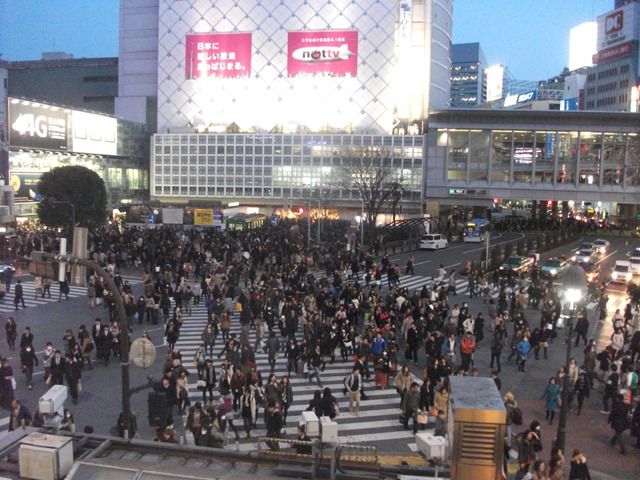 View of the scramble from the second floor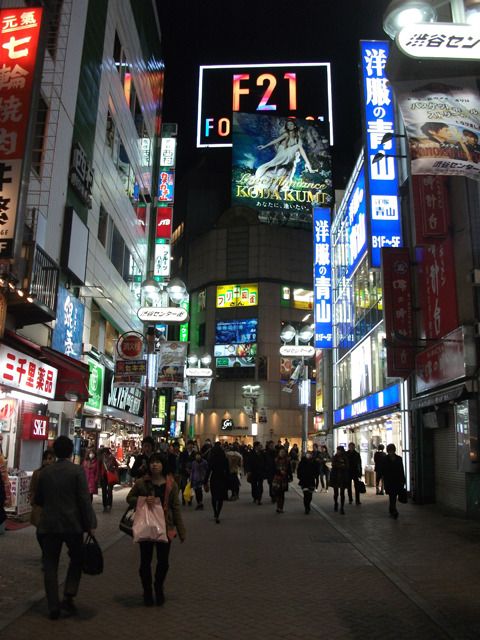 Wandering around Shibuya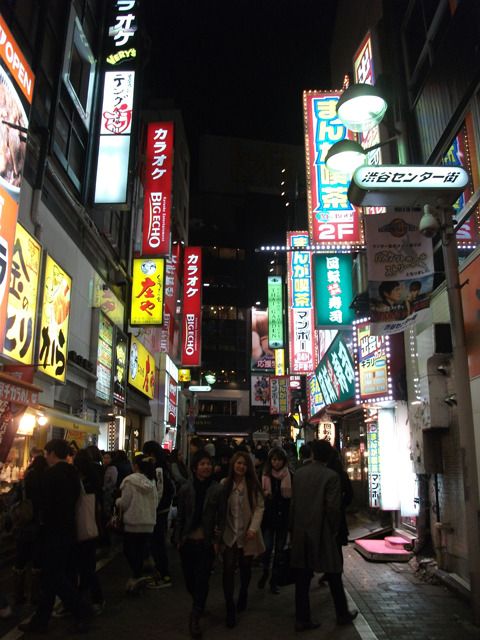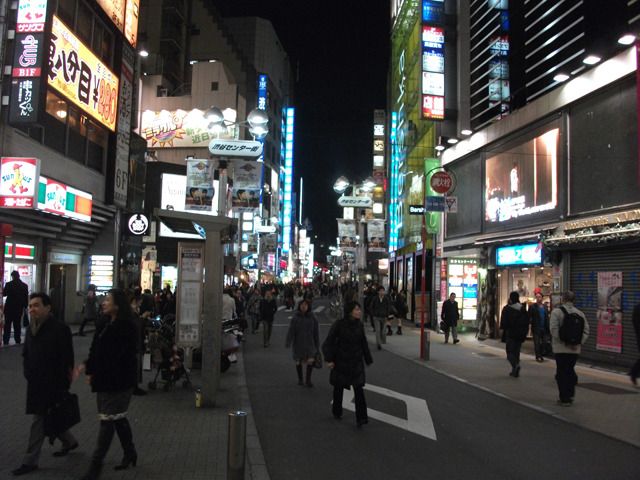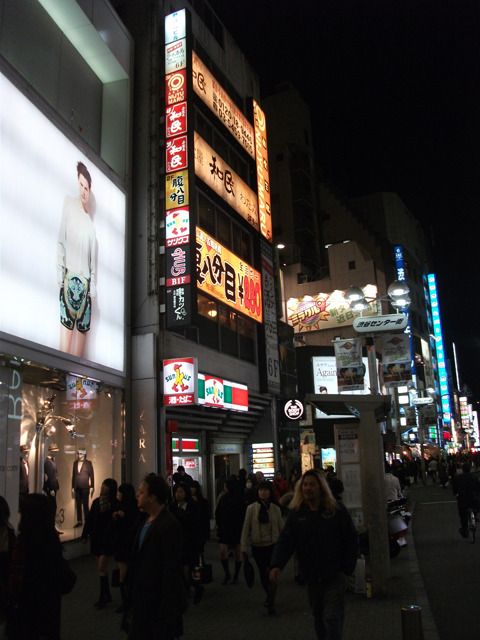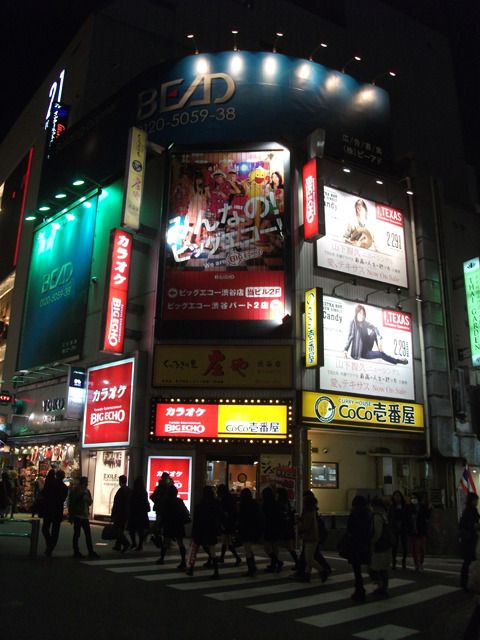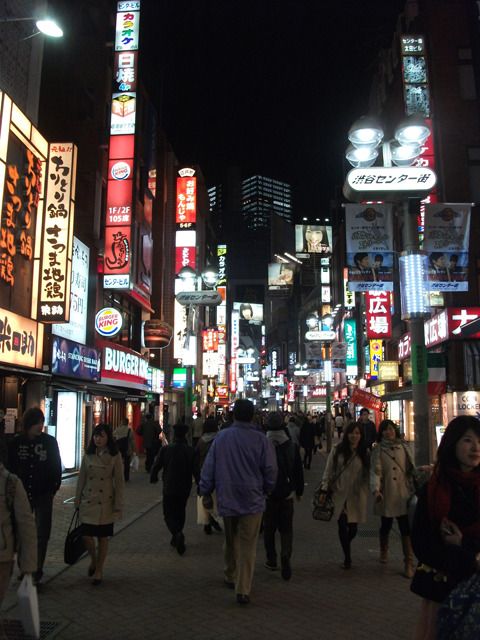 We were seriously wandering around just to try to find a
MOS Burger
because my buddy was hungry and didn't want to eat anything else. Google Maps insisted that there were several around us and we couldn't find any of them and he wouldn't compromise. But I wasn't hungry anyway, so I got to get around Shibuya a bit while we searched. A few minutes after he finally decided the map was out of date and gave up the search, we happened upon one that wasn't on the map.
From MOS Burger, we headed on to
Roppongi
.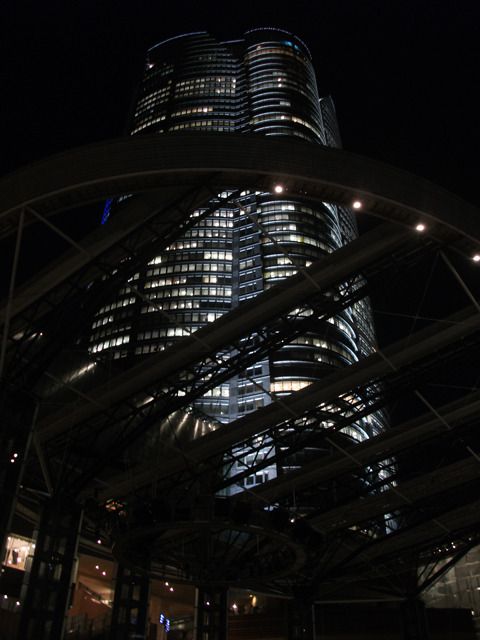 Roppongi Hills
(specifically
Mori Tower
)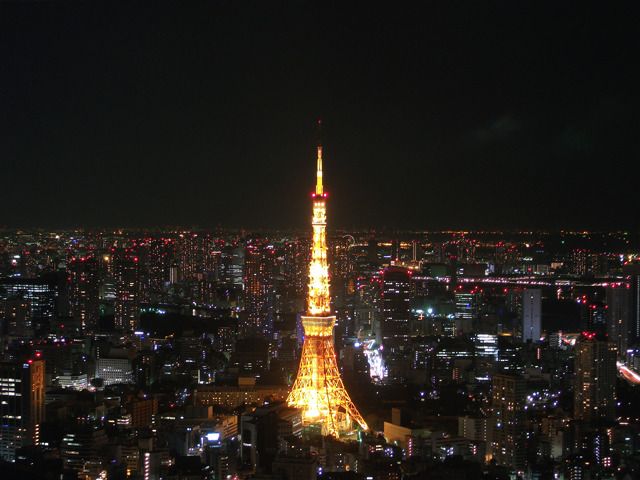 Tokyo Tower, from the Mori Tower observation deck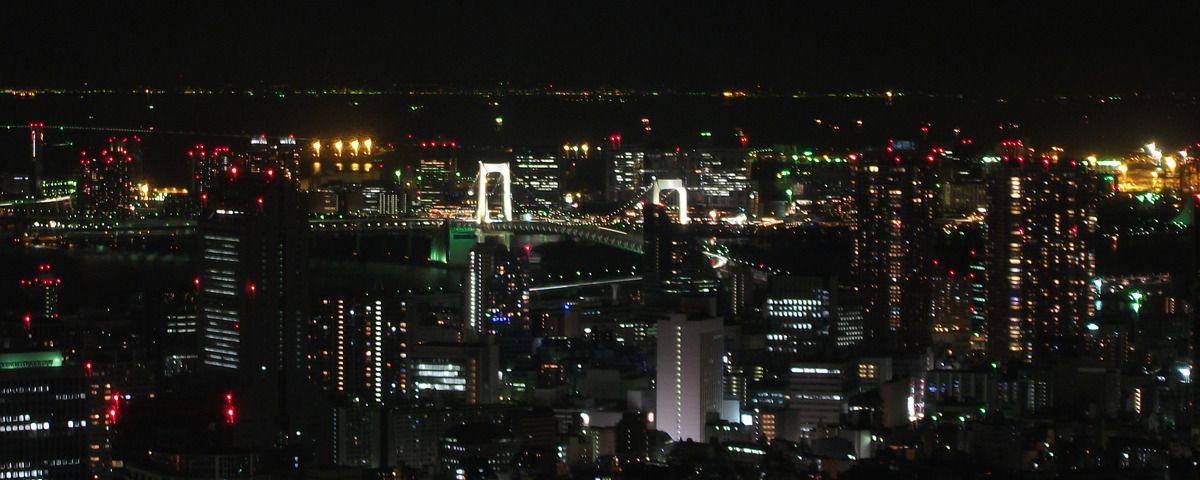 Rainbow Bridge and Odaiba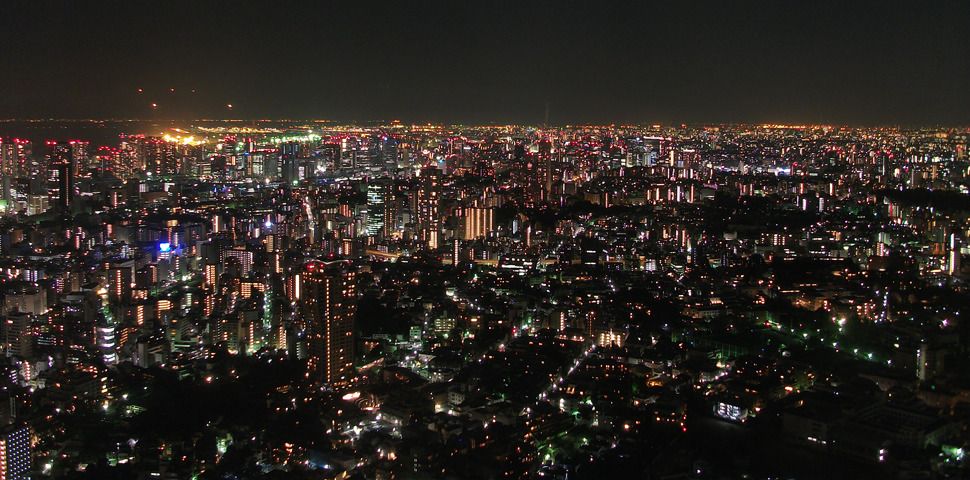 Southward (the lights on the left are flights holding over
Haneda
)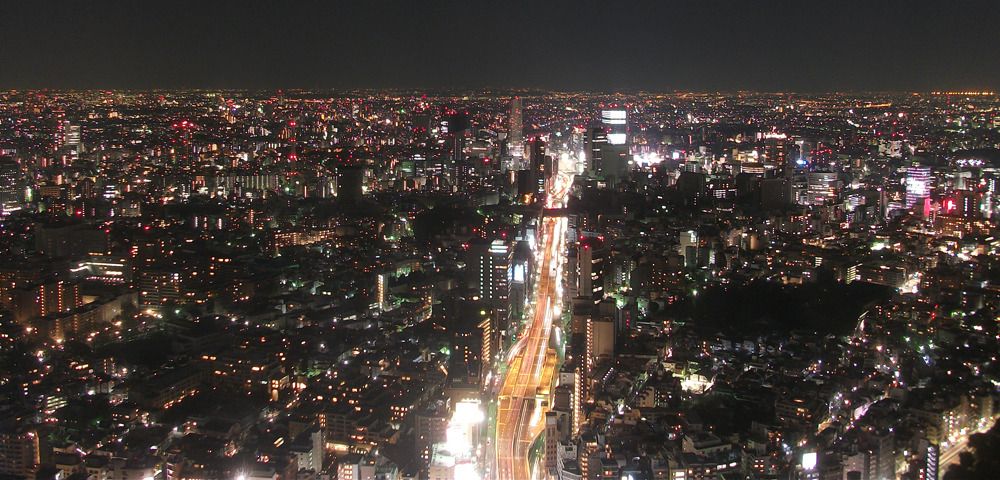 Westward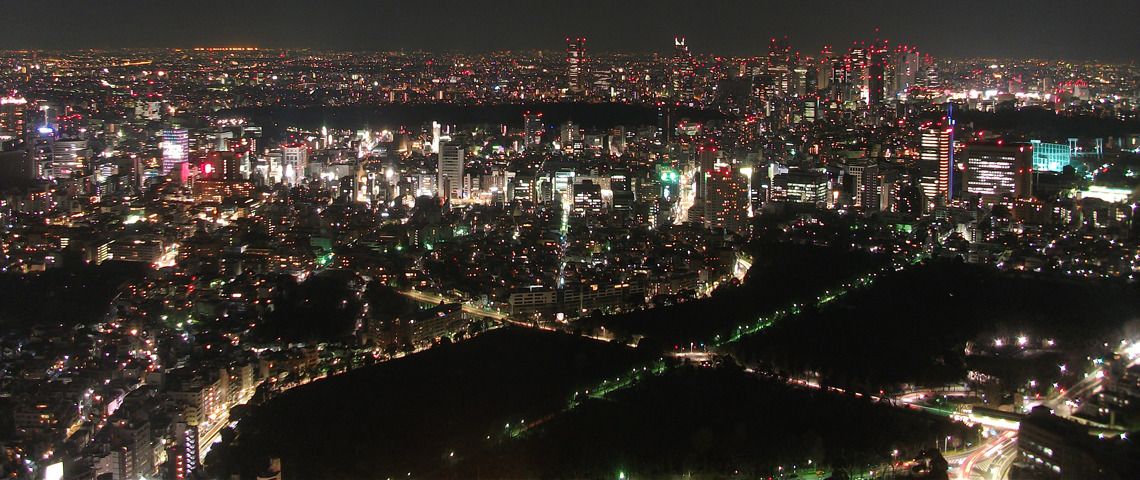 Northwest, Shinjuku skyline in the upper right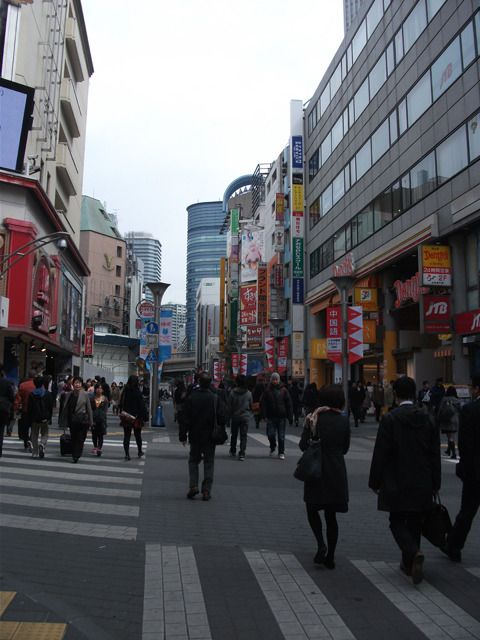 Around
Ikebukuro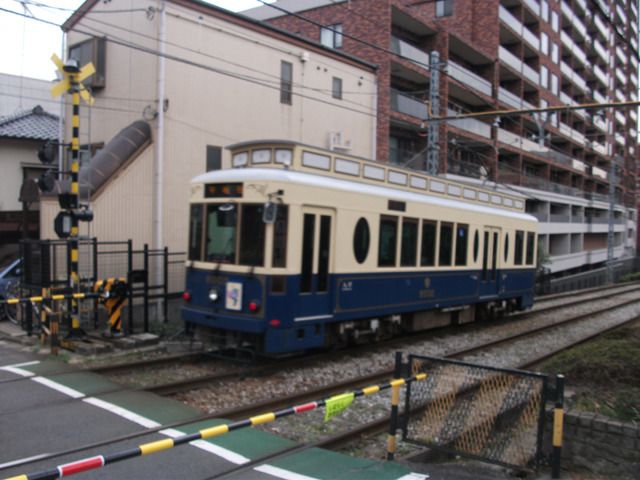 The last of Tokyo's old streetcars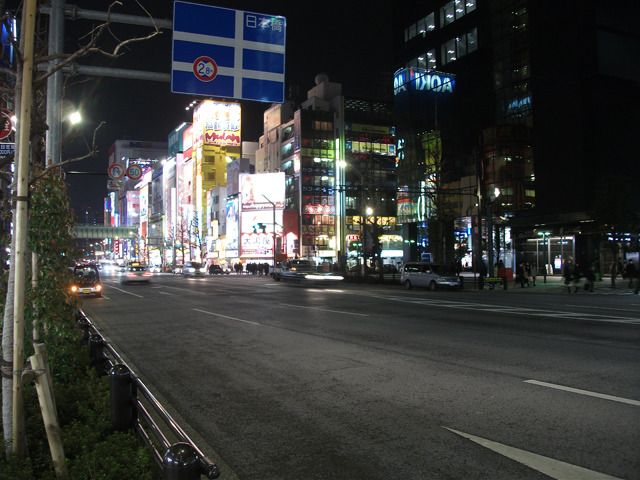 Back to Akihabara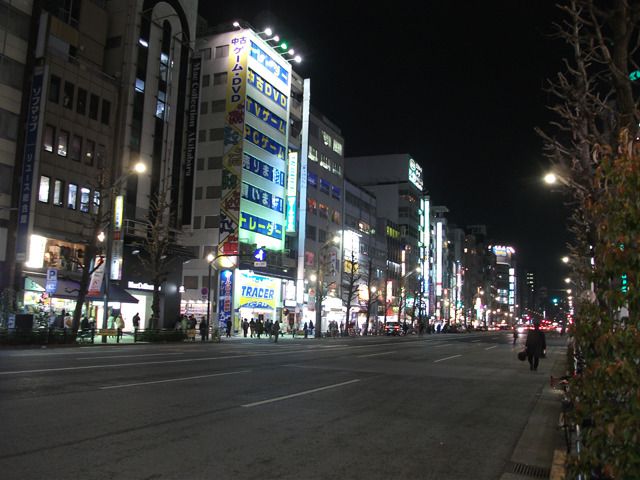 Last pic, still in Akihabara