flyingember

wrote:

↑

Fri Sep 11, 2020 10:15 am

They're taking part of the park for development
I haven't heard anything along those lines publicly or privately. As far as I know, no park space will be used for development.
You can talk acres and parcels all you want. Just look at google earth. Basically everything west of the union development will be built out and the land that can be developed east of the Union is about the same. I guess I don't see where you are coming up with all this room. There is not that much room down there between the park and the RR and all the roadway right of ways and these 4 story apartment complexes and their parking lots/garages will fill it up fast.
Westside has 2 development parcels left. One has already been announced as a hotel. The east side has 7 parcels left and iirc zoned for 3 million sqft+. We know that parcel 10 is slated for development into a 4 or 5-floor affordable housing development. Parcel 3 was/is going to be built as 2 ten floor apartment buildings. There you will get ~unit count of Union on less than half the land. That is the goal/hope/dream/plan for the rest of the RF.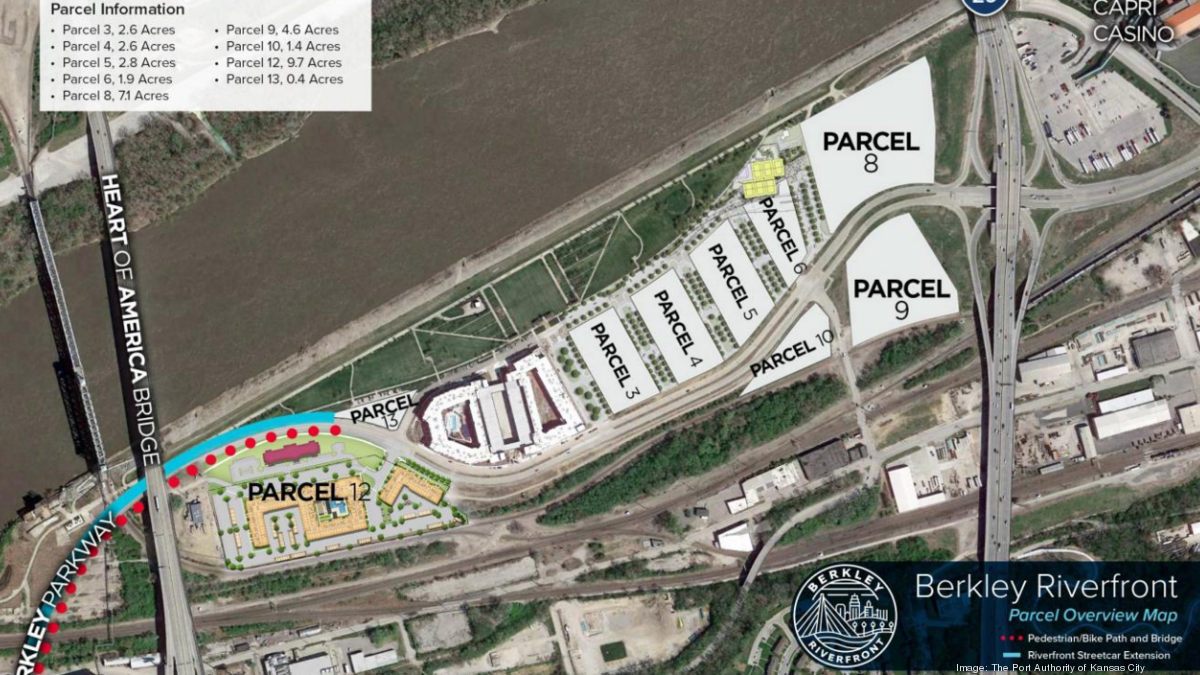 I don't really see the need for the new stop to be added for North City Market.
The current north RM stop is being removed and new bi-directional station north of the intersection of 3 & Grand is being added. 3rd & Grand serves as a transit hub today for buses, cars, bike/scooter, and streetcar and so a station is very much needed. If commuter rail ever lands there as proposed (unlikely in my mind), it will be even more important. I know it's not that far of a walk for able-bodied people but I think trying to make as seamless of an experience as possible for our less-abled neighbors is important. On the financial side of things, KCATA is the grant recipient for the extension and wants to redevelop its large property into a TOD.