I went to San Francisco this past fall and took way too many pictures.  I got a chance to stay downtown near the Ferry building, and became surprisingly well acquainted with the eastern third of the city after walking all up and down its streets for the couple of days i was there.  It was my first time in the city, so i came at it with eyes wide open wanting to see what it was all about, and get a glimpse of the good and bad.
I'll start with pictures of Chinatown along with some of the vistas available from there (probably the area where i took the most pictures, since it was the first place i went to explore on the first day i was there).  I didn't document any other area quite to this extent, but few if any other parts of San Francisco have the kind of layers and intensity of experience that Chinatown offers.  Quite simply the best Chinatown in the country.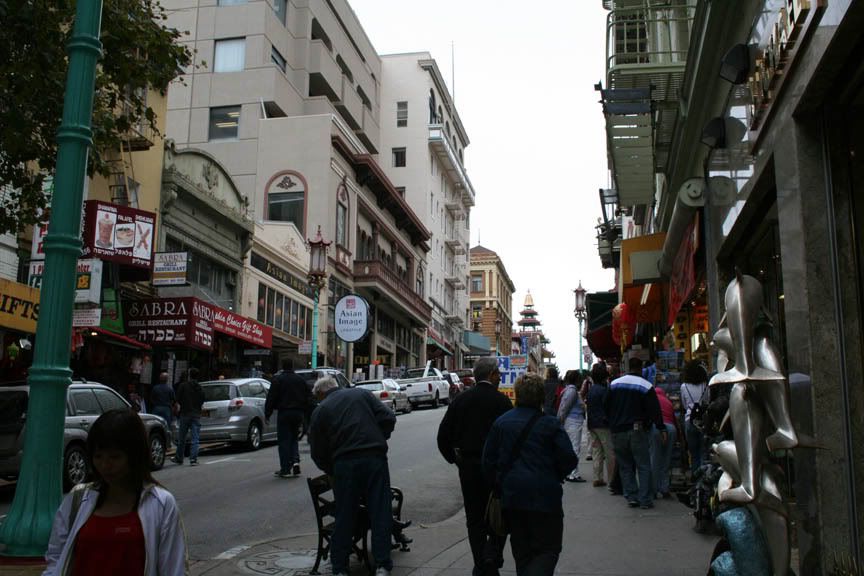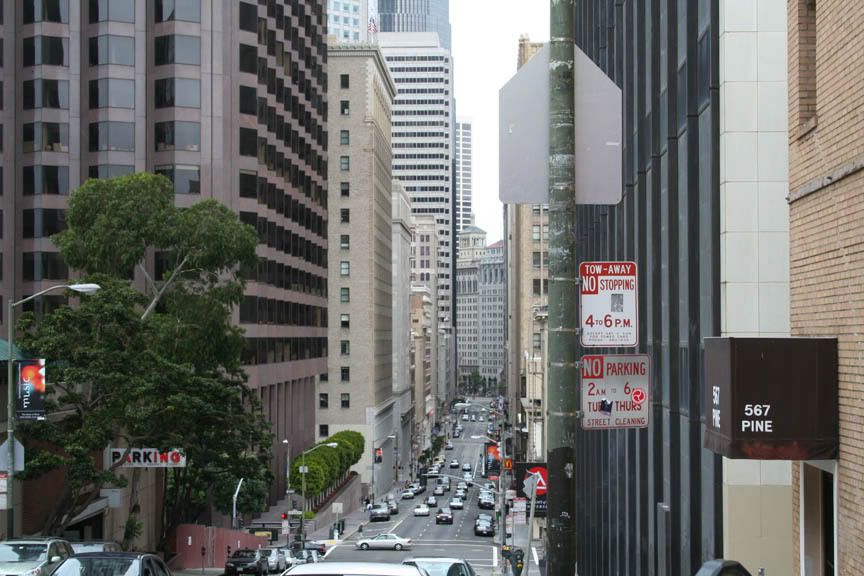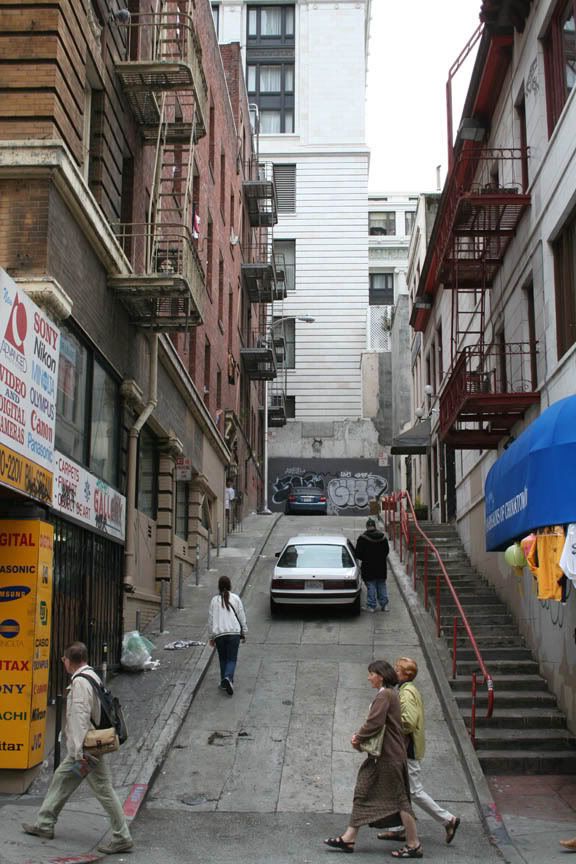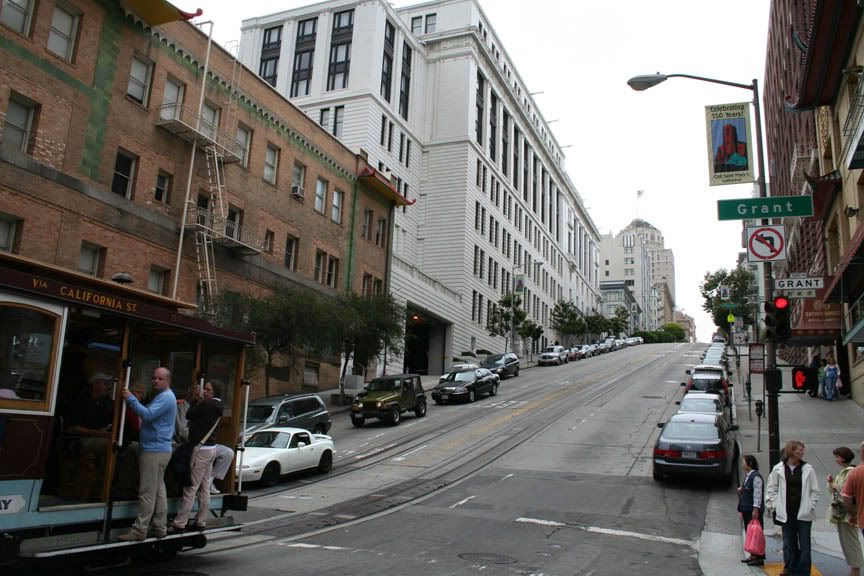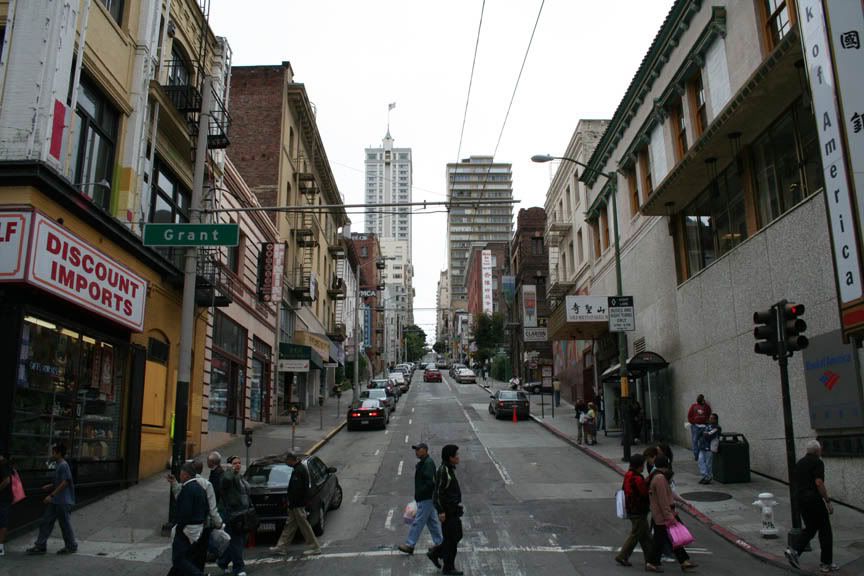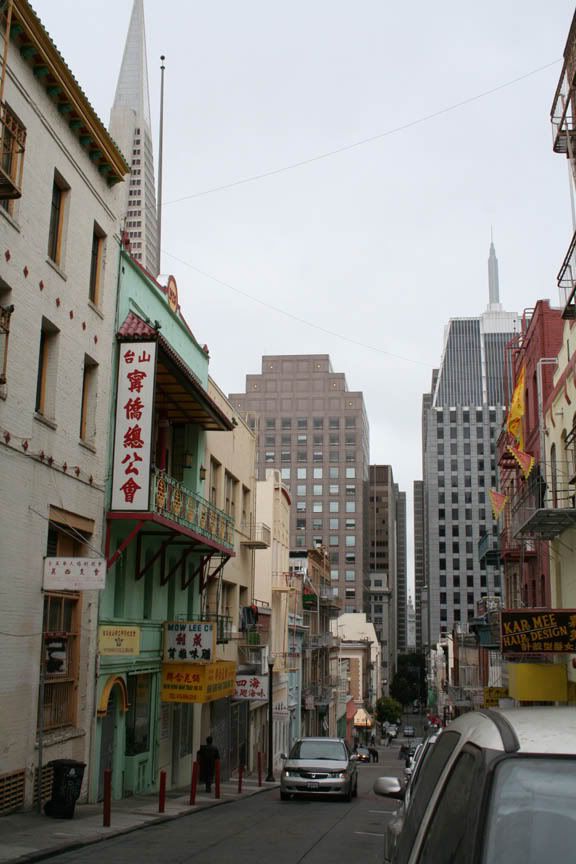 This the view from a restaurant on Grant (i forget the name, but it's in a 6 story building).  It's looking towards Telegraph hill, and shows the awesome human scaled density north of downtown.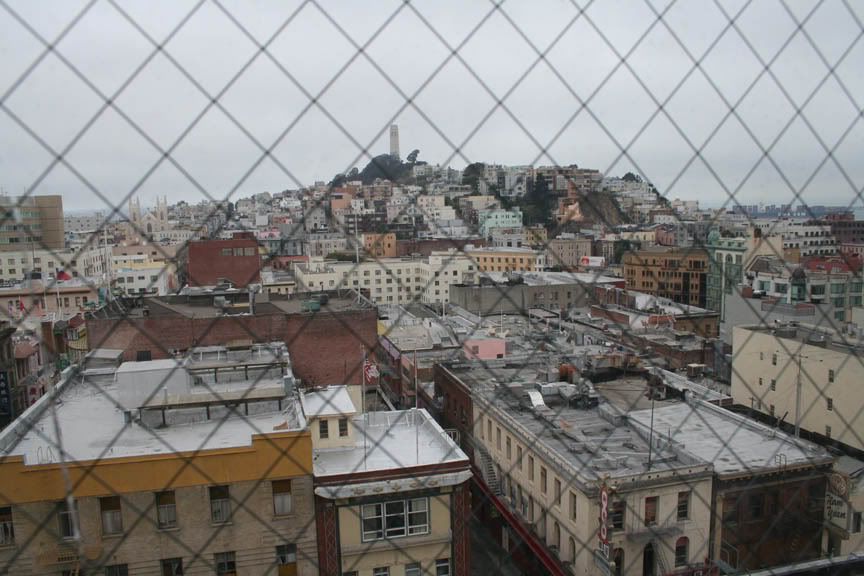 looking down Columbus towards the CBD, on the northern edge of Chinatown.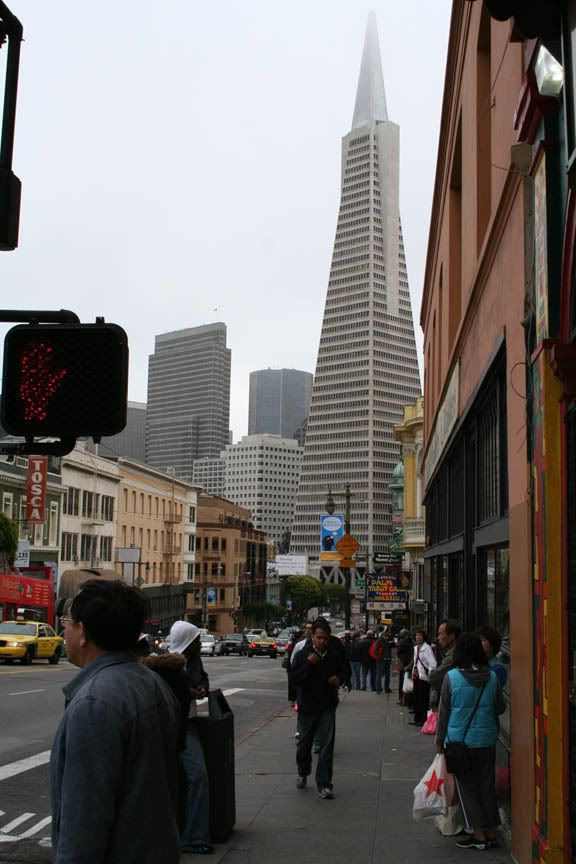 Grant street is the more touristy/kitshy thoroughfare of Chinatown, and you see lots of tourists there.  Stockton street, a parallel street to the west is the less polished, but equally vibrant and down to earth thoroughfare.  It's on Stockton that you'll see a lot of the open air market atmosphere, and lots of locals shopping for their groceries.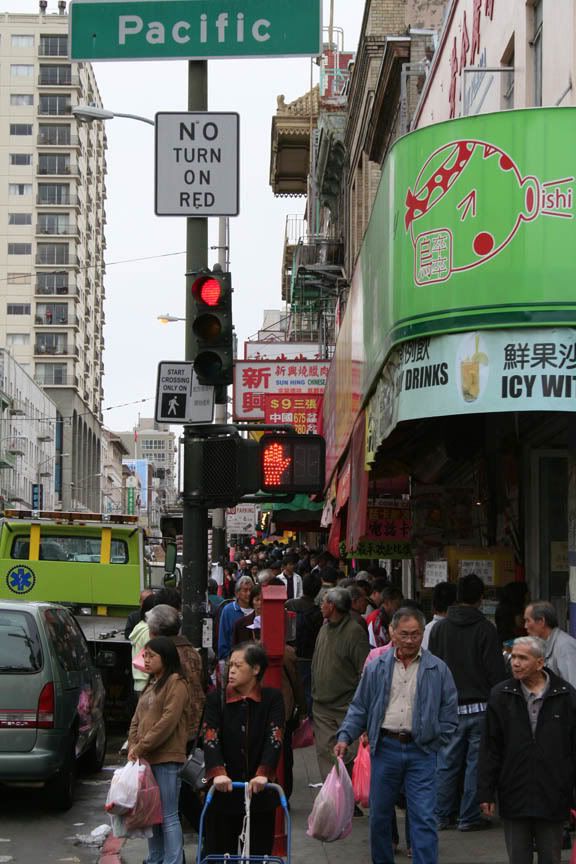 Heading back east, looking towards the Bay Bridge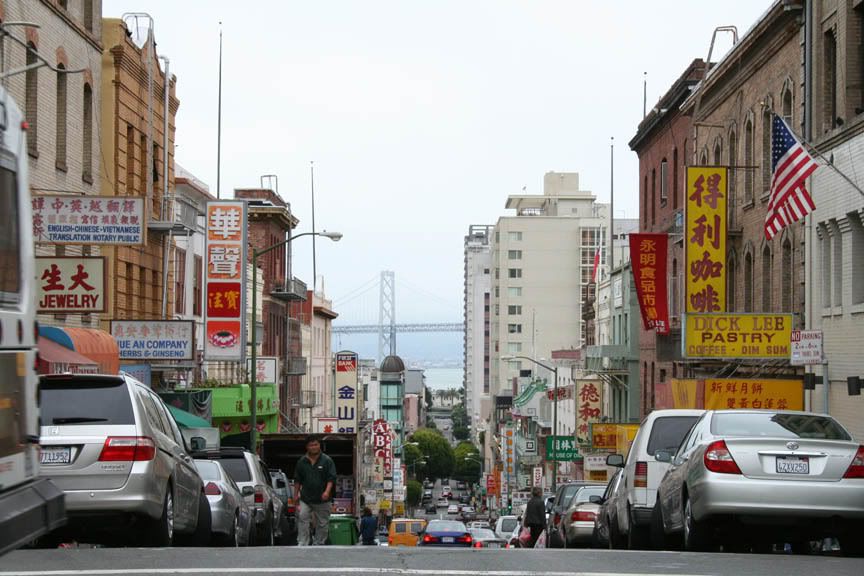 Cool side streets/alleys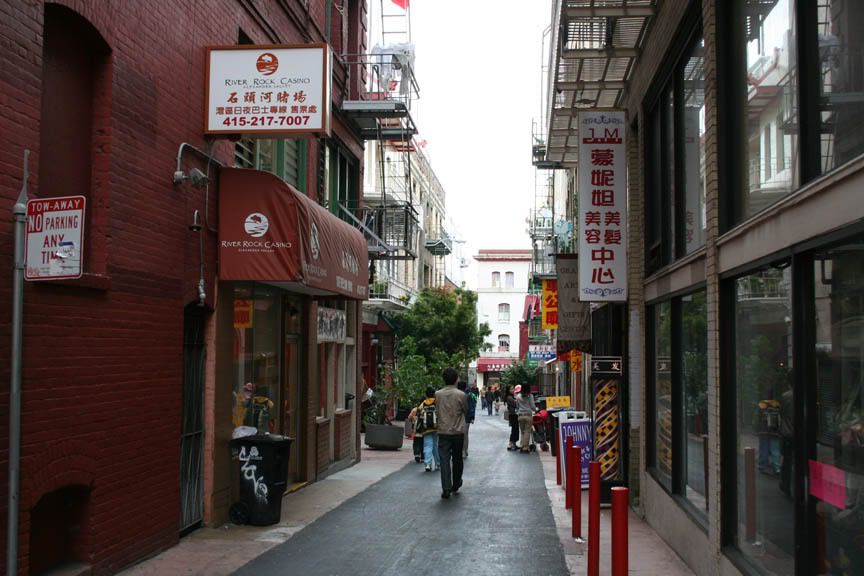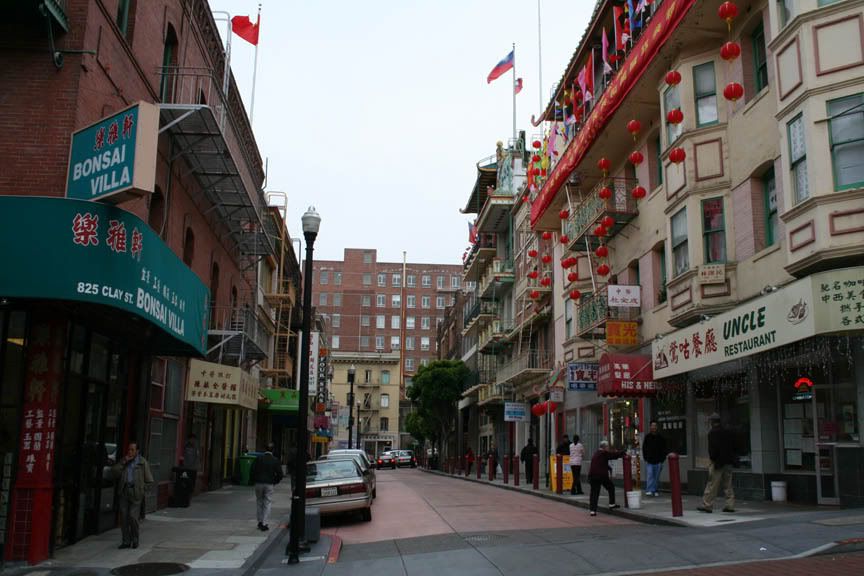 A park, where tons of old Chinese dudes were playing Chinese Chess... and possibly gambling.  There were also some people setting up for a night market that was going to be held that evening, and random kids.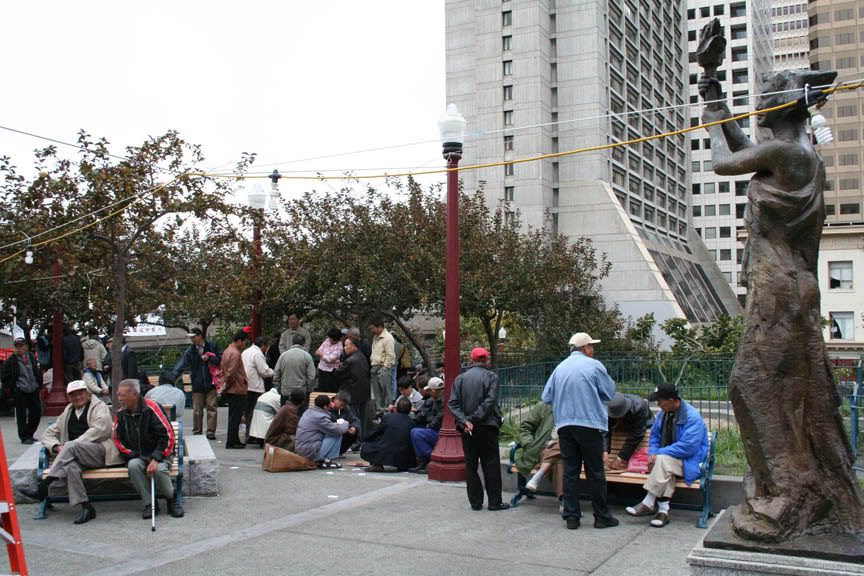 (downtown is a stone's throw away)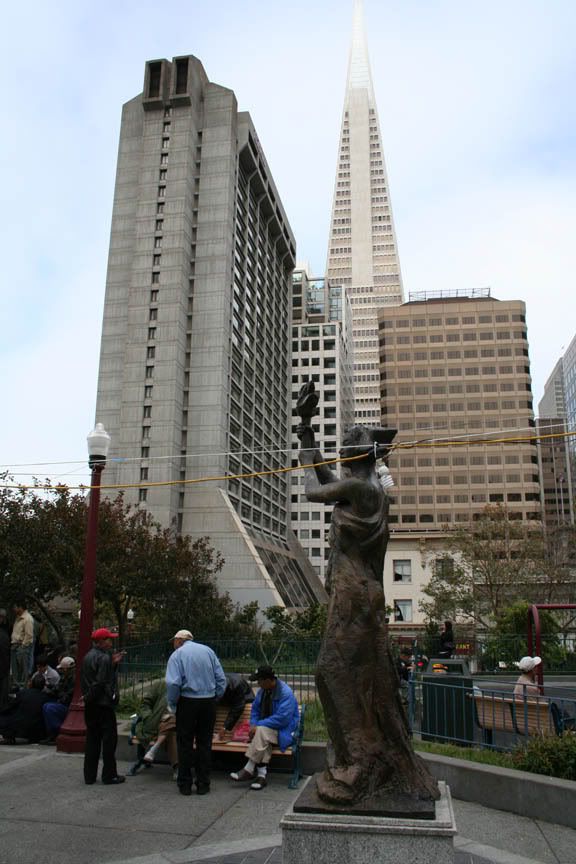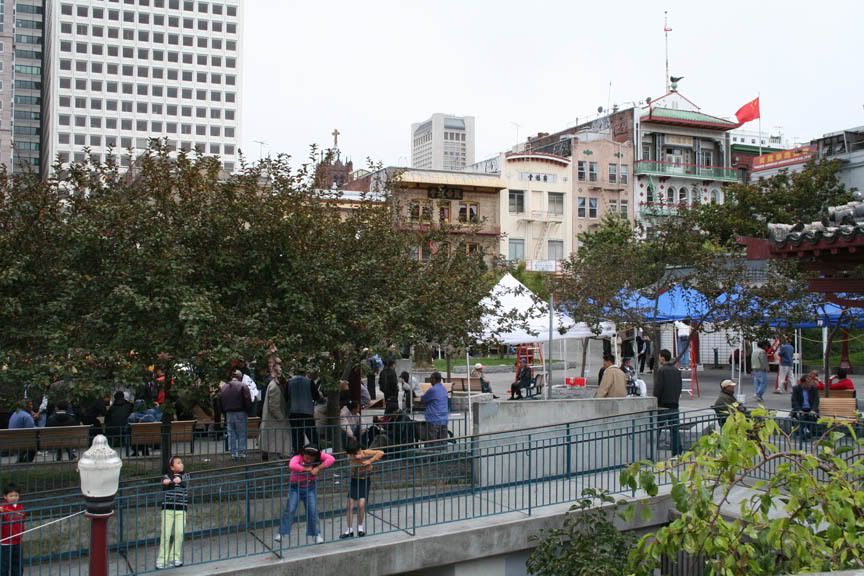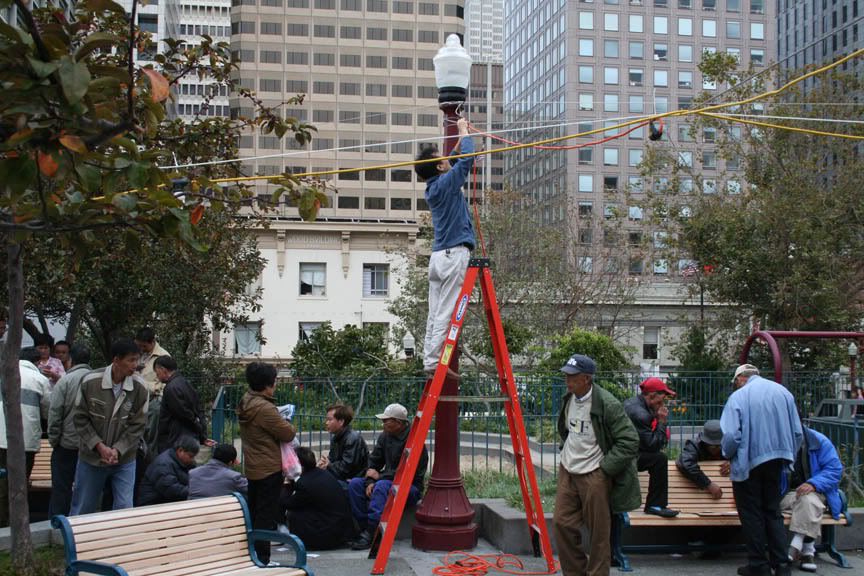 one last shot of Grant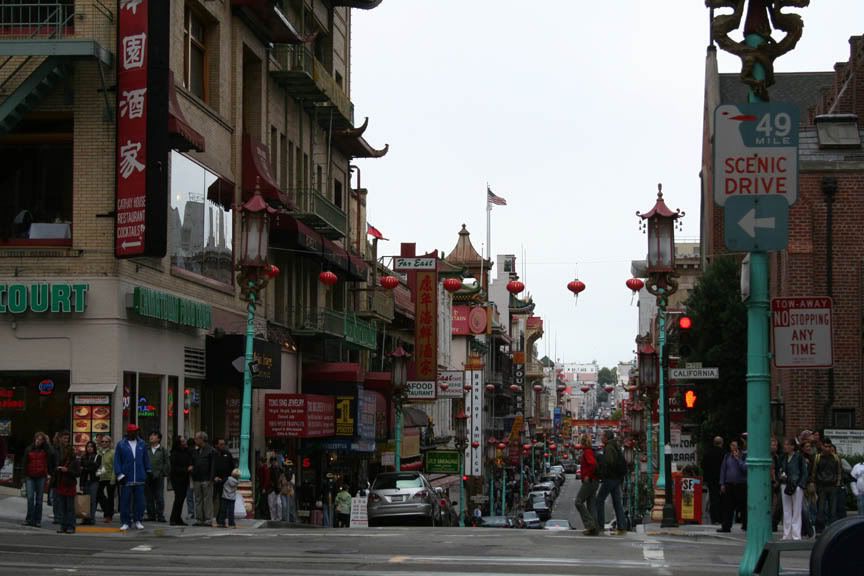 couple of random shots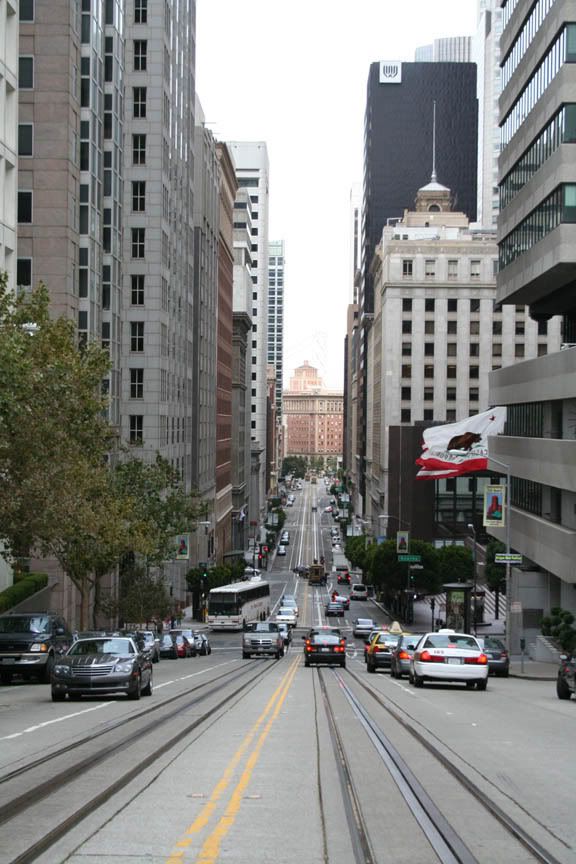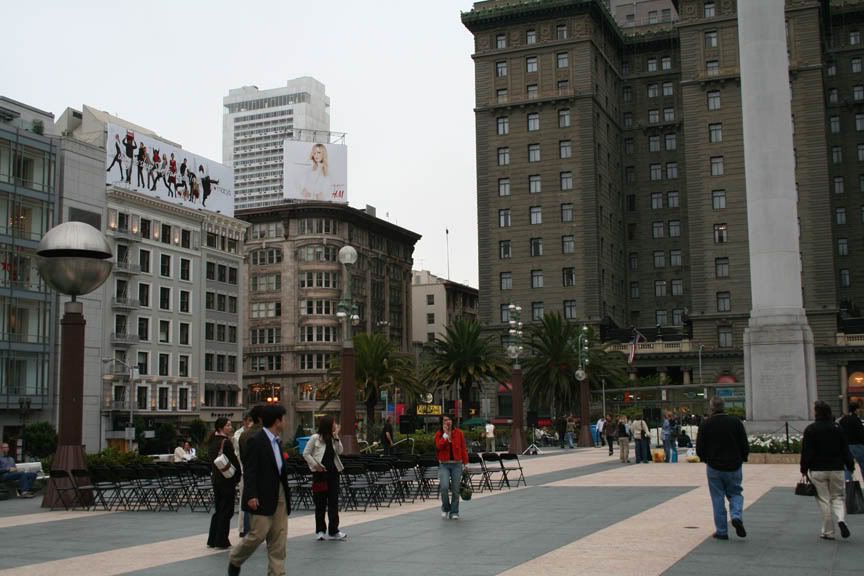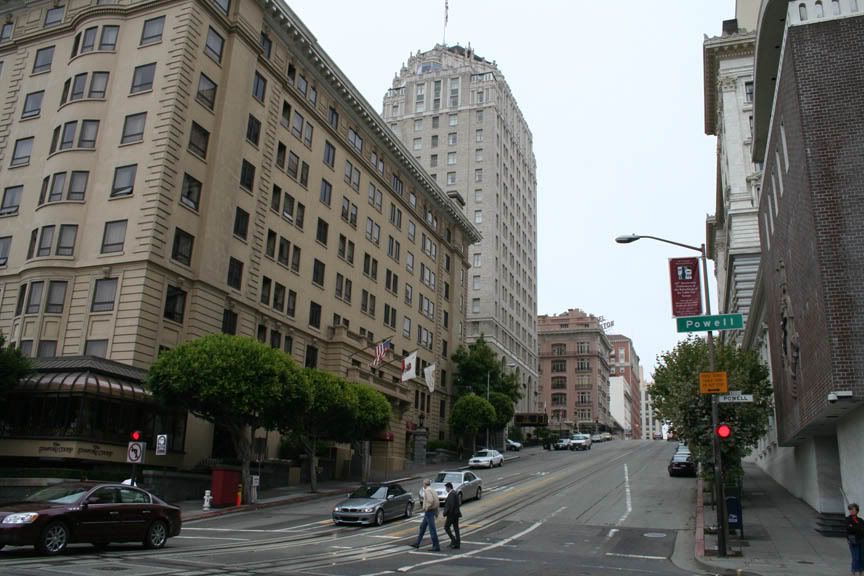 rode the cable car, i was hanging on for dear life (there were three other people holding onto the same pole, and i was trying to get a sweaty grip on it at an awkward angle with one hand, while taking pictures with the other), the cable cars along Powell (going back and forth between downtown and Ghirardelli Sq) were PACKED almost all of the time.  Avoid them at all costs, just take the California line if you're dead set on riding a cable car.  These people were part of a Russian tour group, apparently their cable car broke down, and they all got left by the side of the road, the tour leader flagged us down and wanted to know if another car was coming for them (which ended up delaying us enough so that another cable car showed up behind us).  Our conductor kind of blew her off, saying almost all of the rest would be as packed as us, and he'd put a call in when he got to the end of the line, and then kept going.  The Russians did not look happy.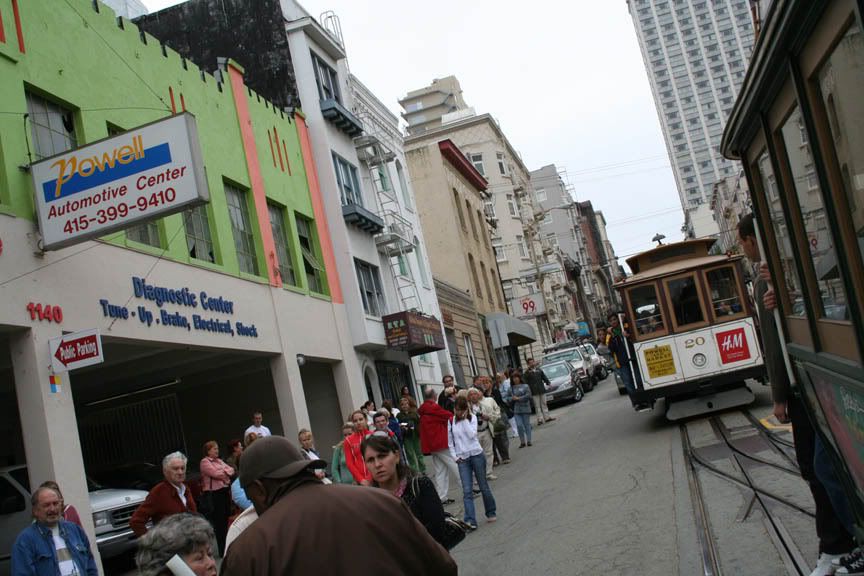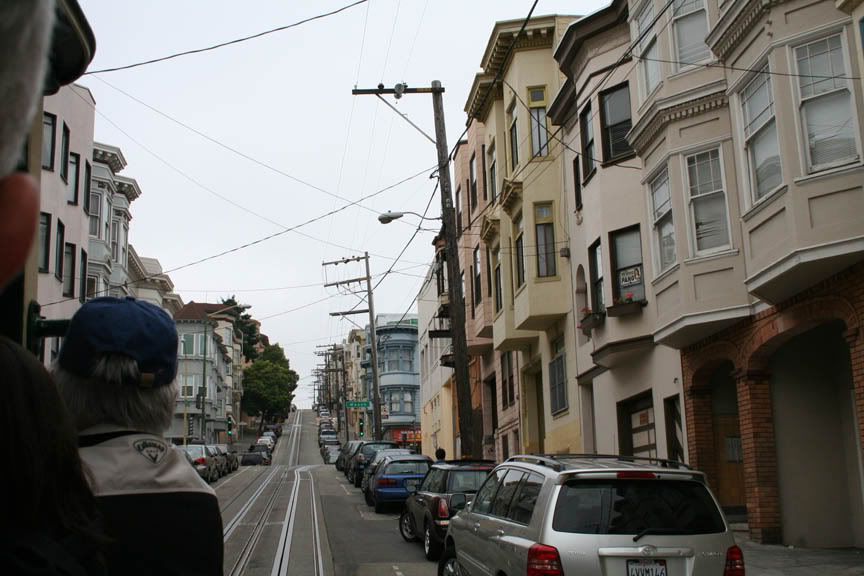 this guy was taking a picture of me taking a picture of him taking a picture of me on the cable car.  He waved and smiled afterwards.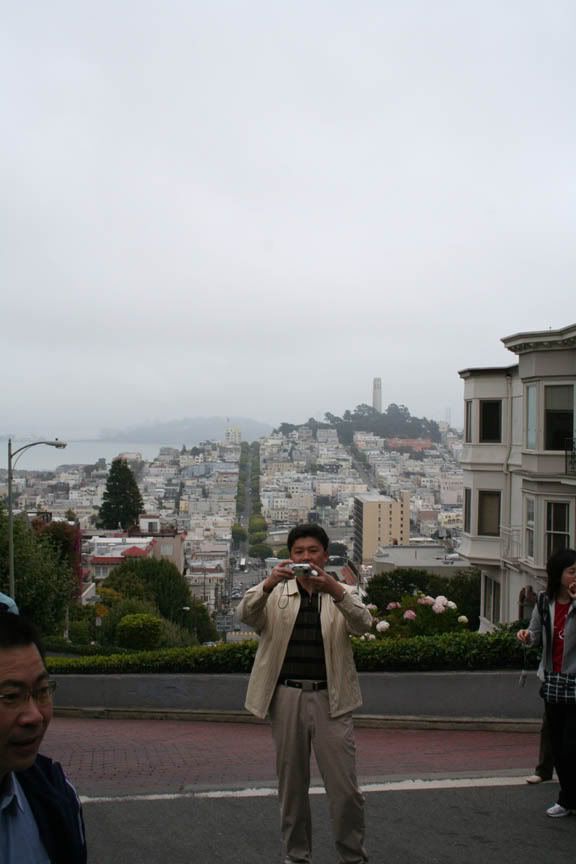 down by Ghirardelli Square, lots of activity along the waterfront trail.  I think those unicyclists were part of a club, and there were a couple of people kayaking in the area.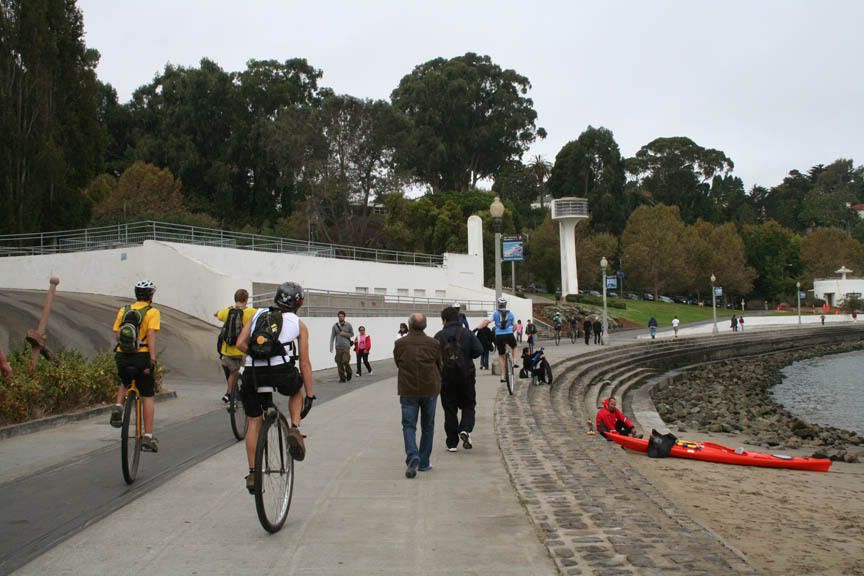 took a tour boat to the Golden Gate bridge (but seeing as people have seen it so many times i'll skip those pics), the skyline and telegraph hill on our way back.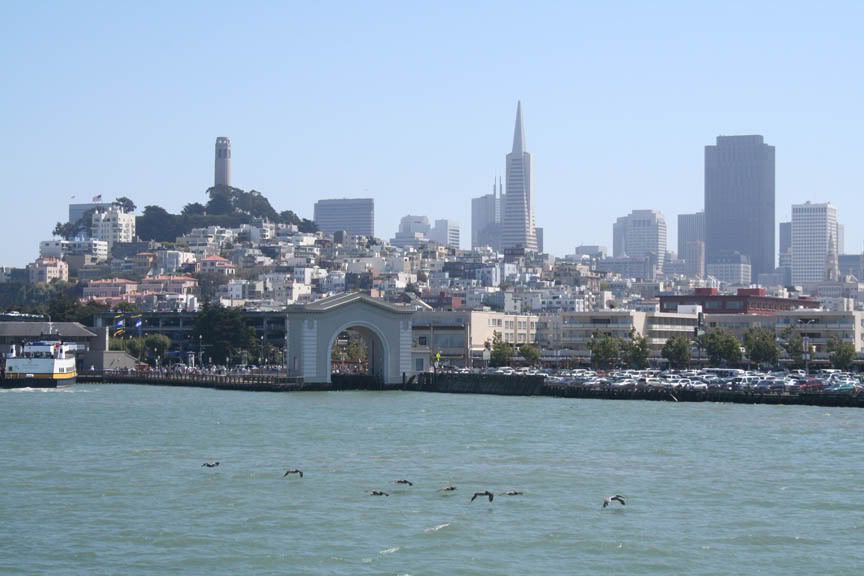 those hills are no joke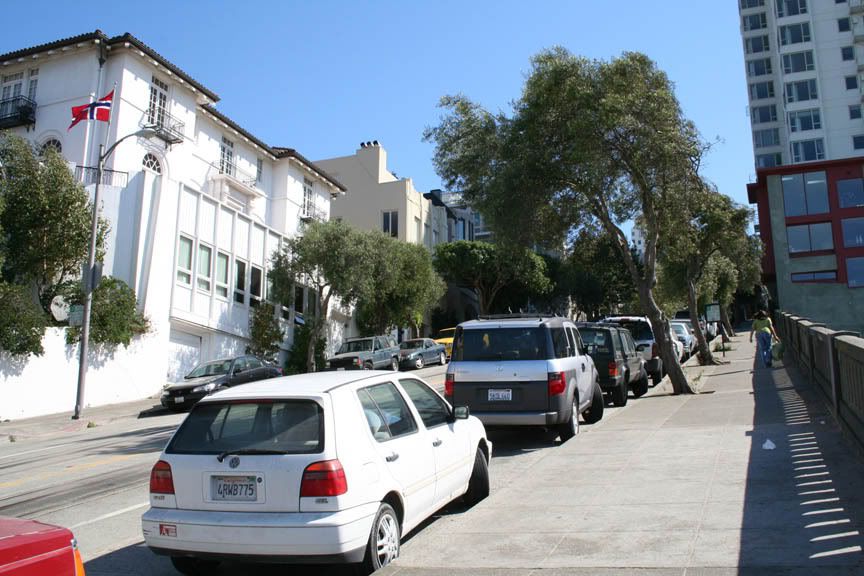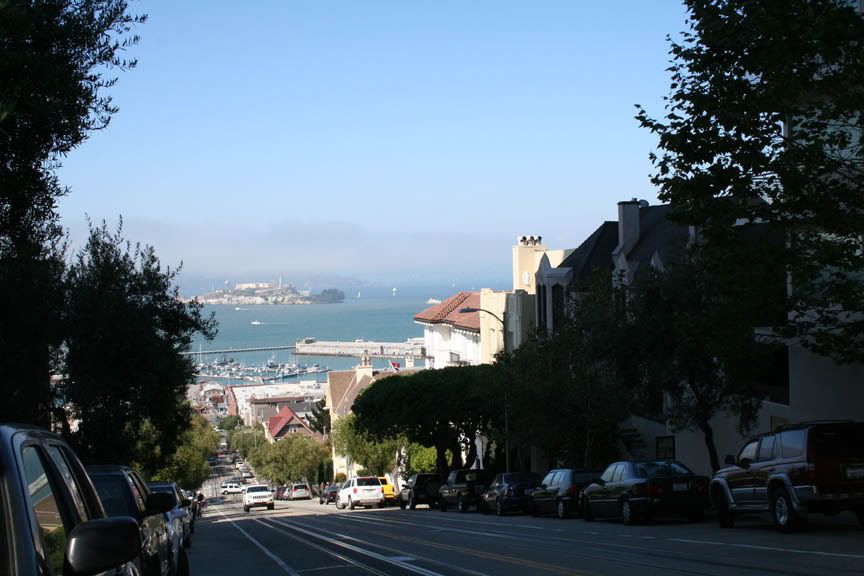 standard Lombard street shot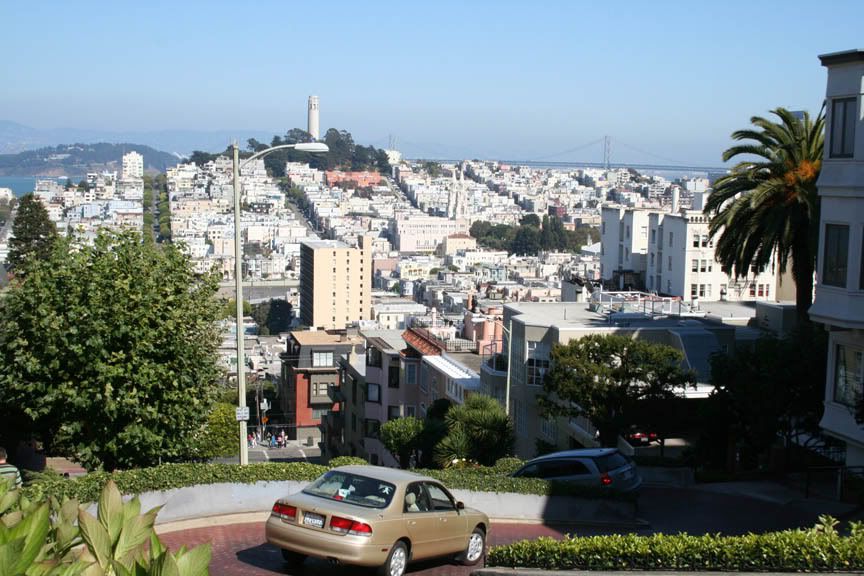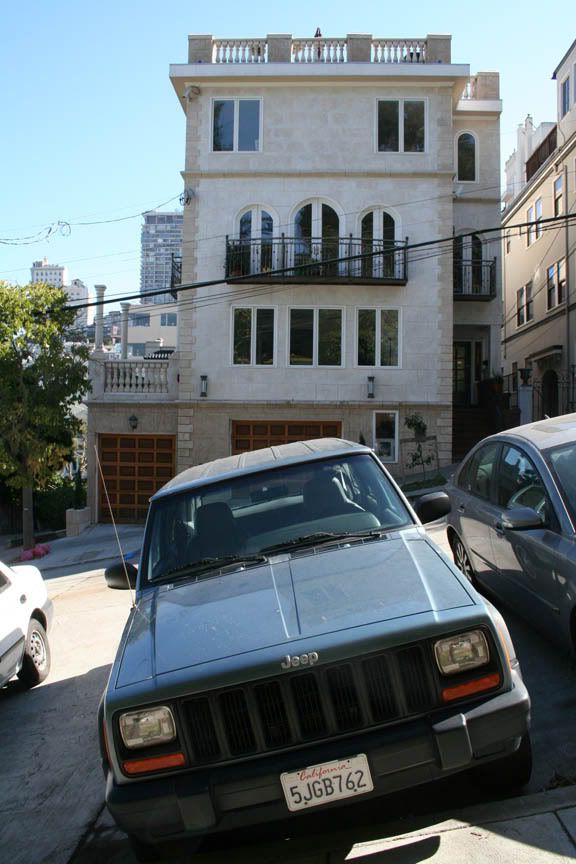 one thing i was surprised by was the prevalence of street fronting garage doors on residential streets.  There were tons of residential streets with them, i thought they'd be a minority, but really, outside of the best preserved and scenic areas, they make up large swathes of San Francisco's residential street experience (one of the things i was disappointed by).  This seems to mostly be because of the lack of alleyways.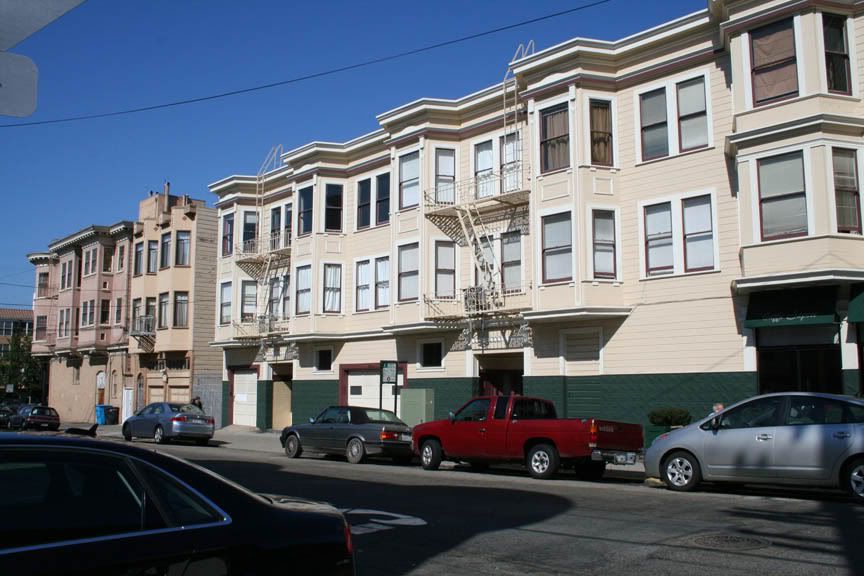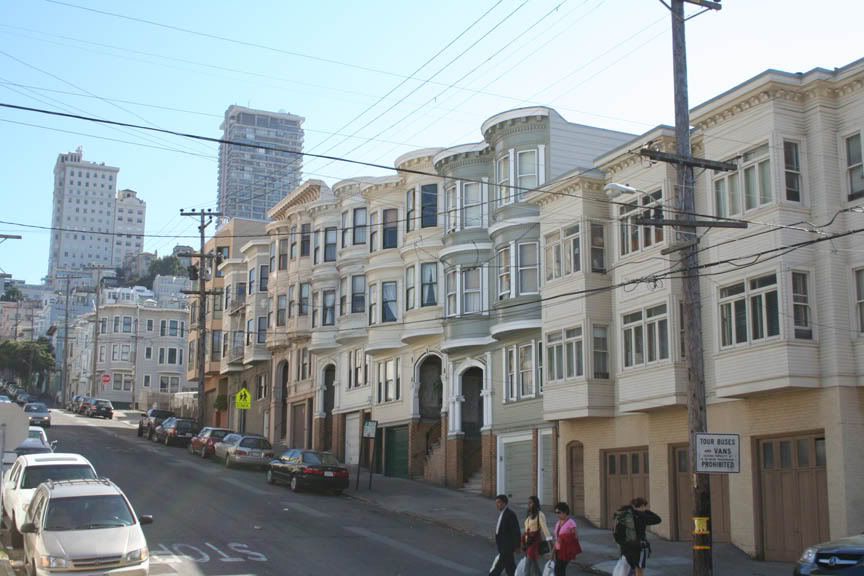 Down in "SoMa", near the San Francisco Museum of Modern Art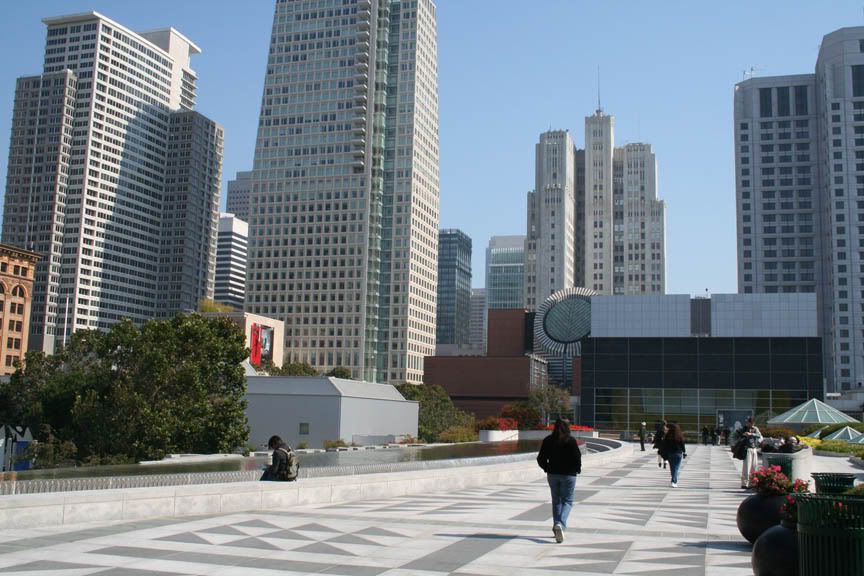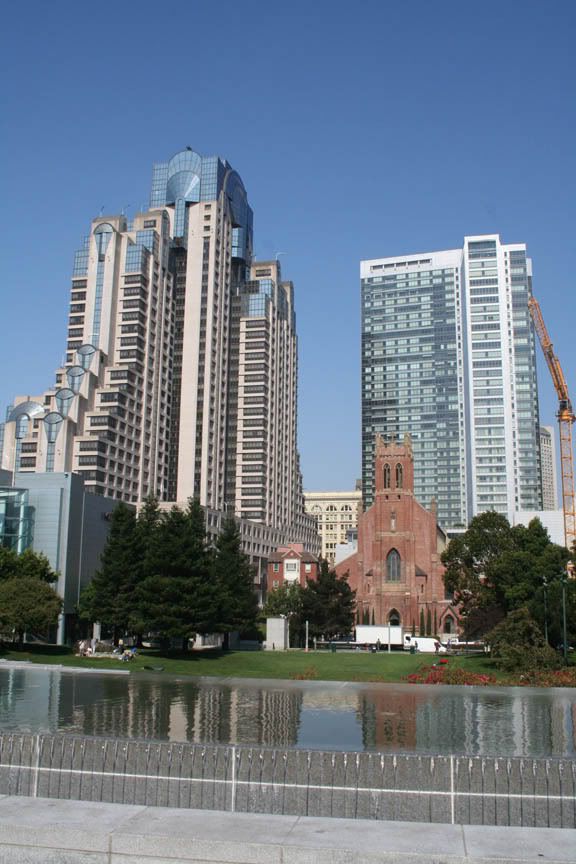 this is where the Embarcadero expressway used to run: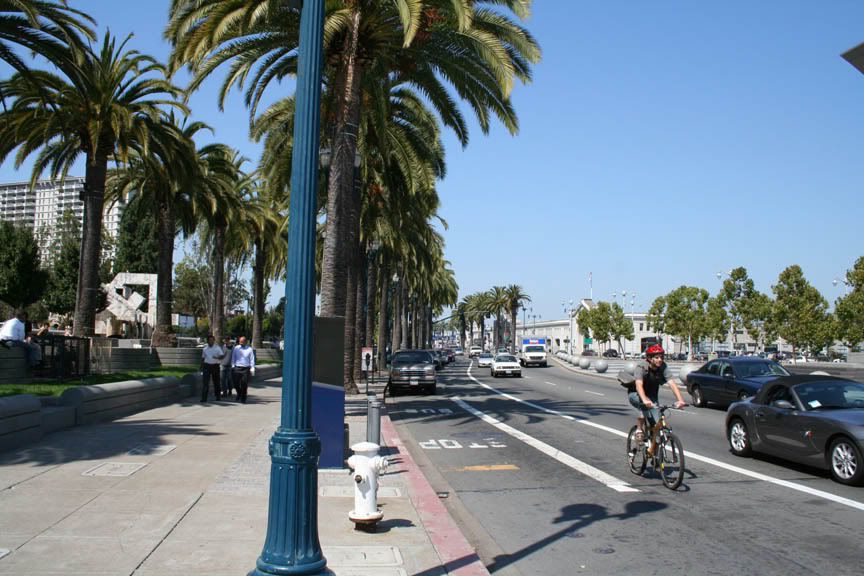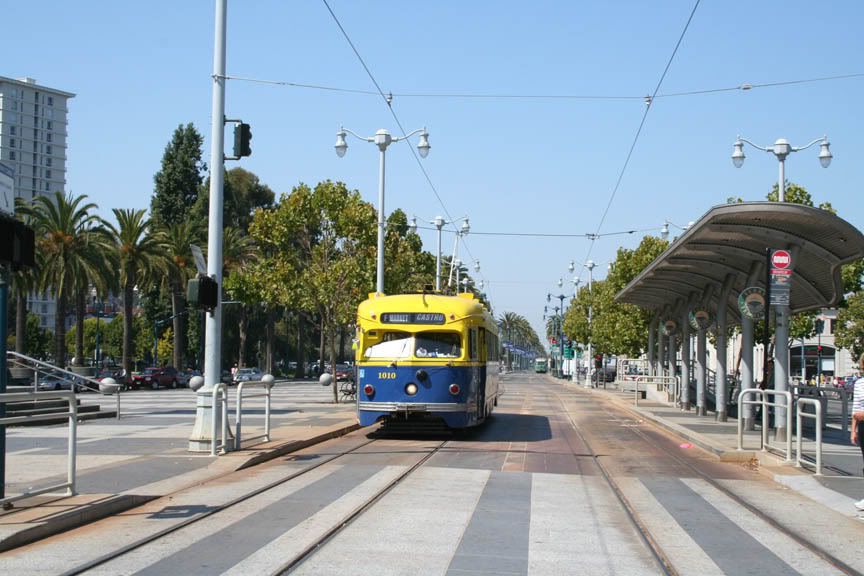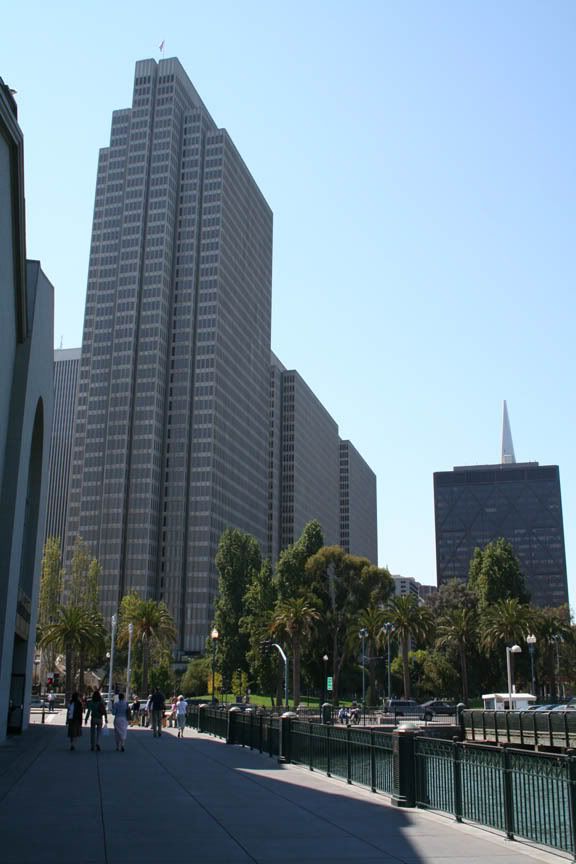 the ferry building, inside it's a kind of gourmet organic market.  Lots and lots of really expensive gourmet and organic stuff in there, along with eateries and what nots for nearby office workers.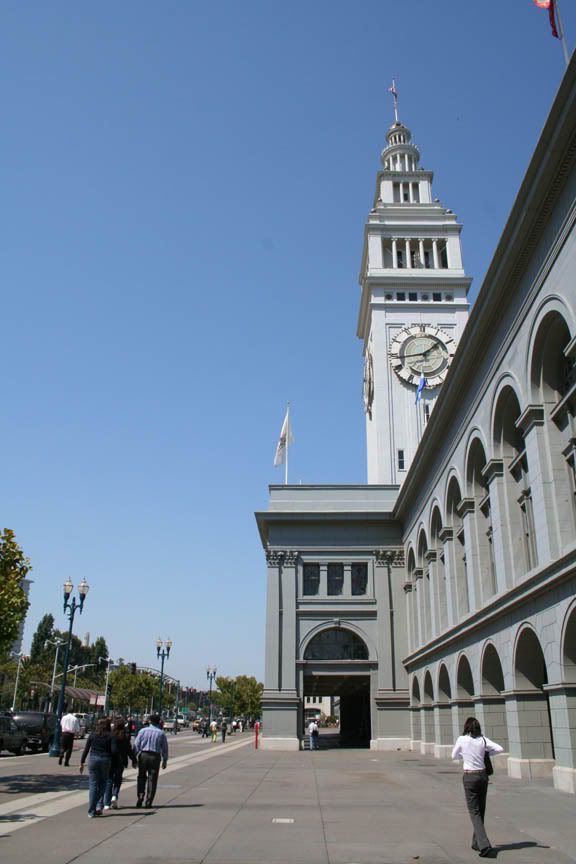 all of the waste areas in the building look like this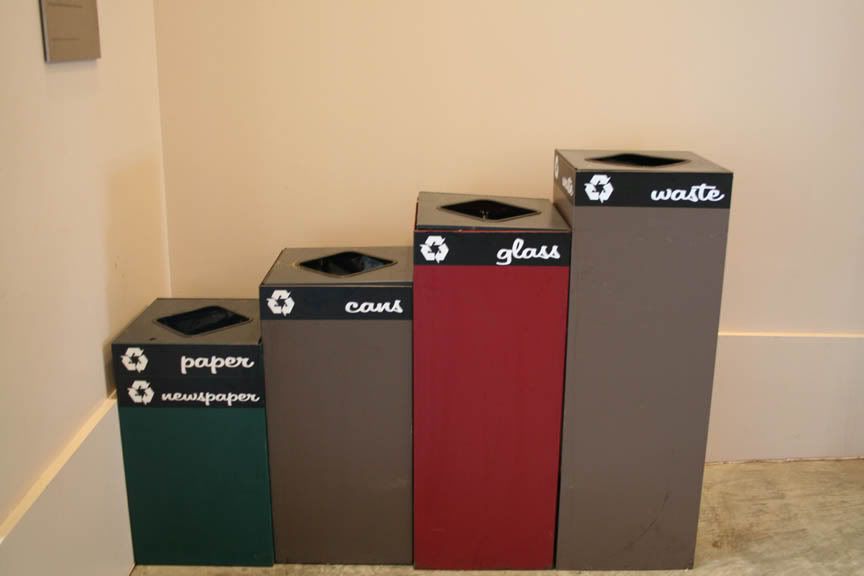 Got a chance to check out the famed Napa valley.... i wasn't too impressed.  Then again i don't drink, so i guess the whole point of the daytrip was kind of lost on me.  But really, after you see one winery and vineyard, you've seen them all (with certain exceptions).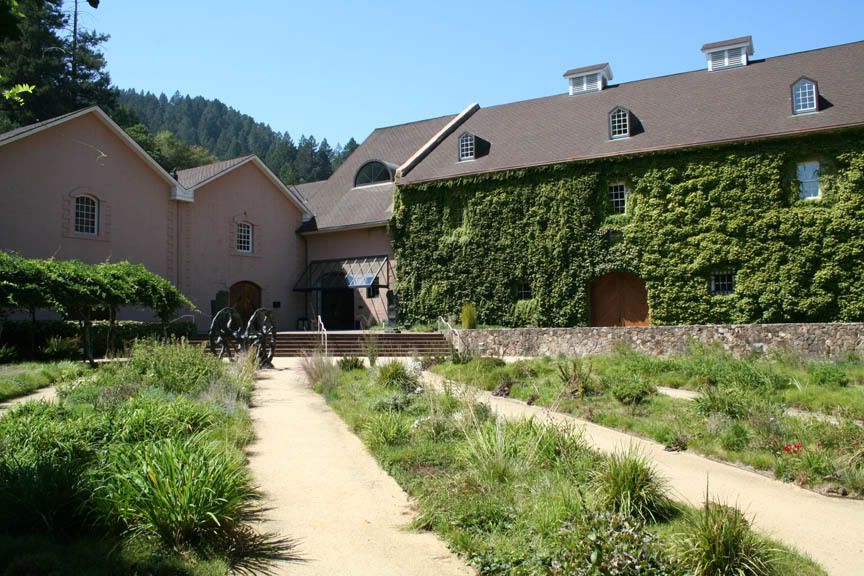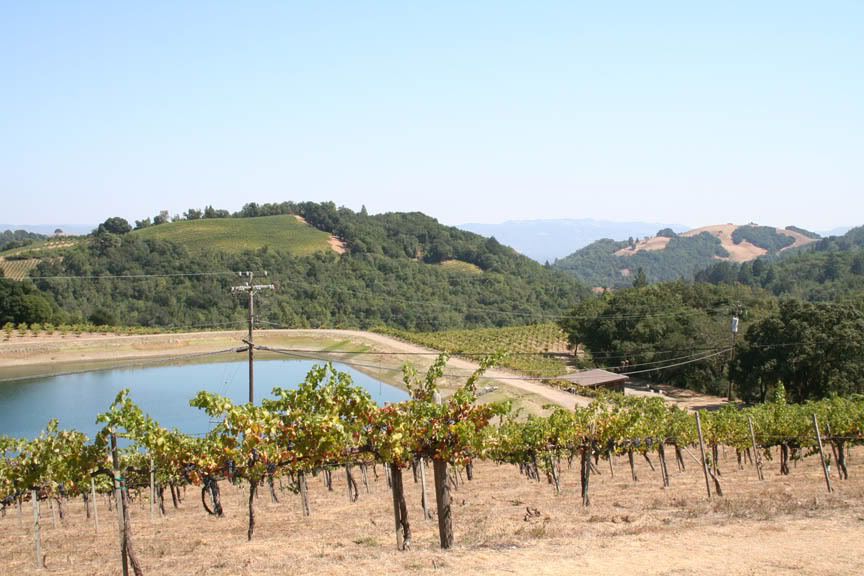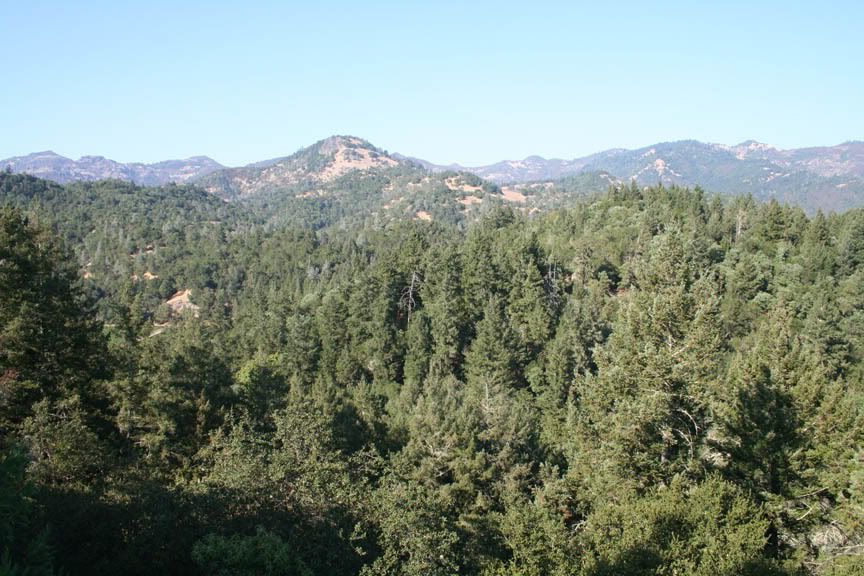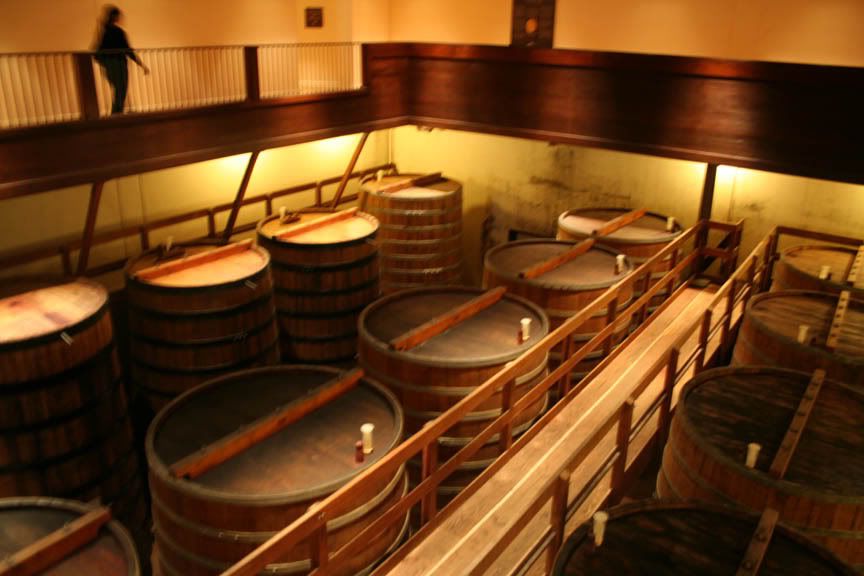 In the Mission district, checked out the namesake: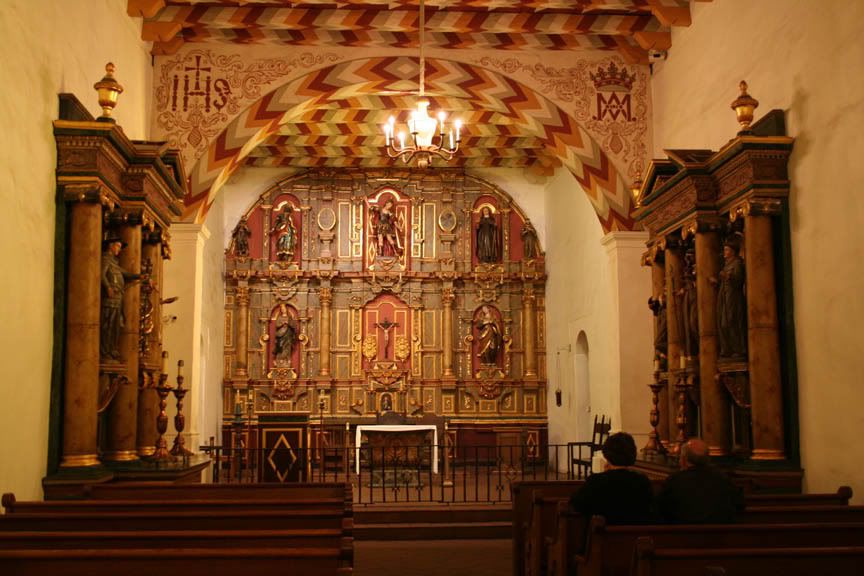 adjacent cemetery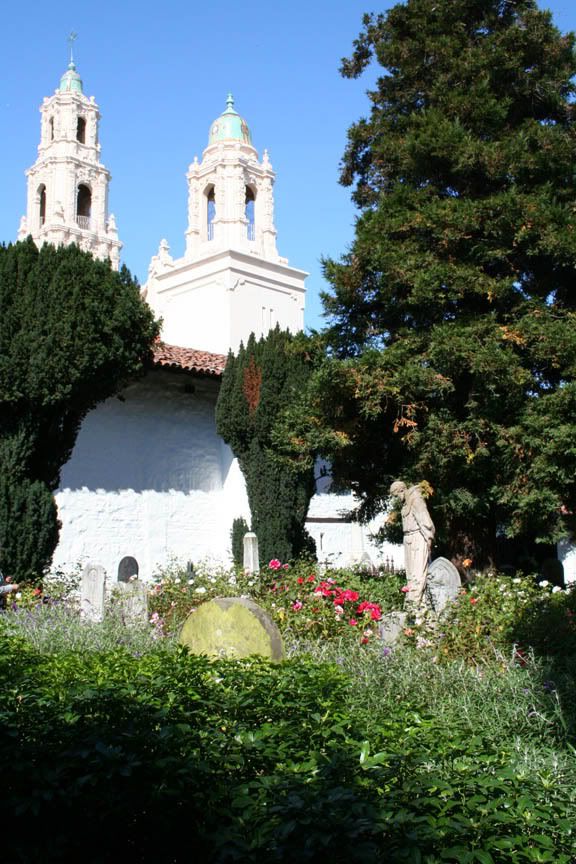 there's a school playground out back, so it's kind of weird to be in the cemetery and hear kids playing in the background
ok... i'm getting tired of doing commentary, so here's highlights from the rest of what i took: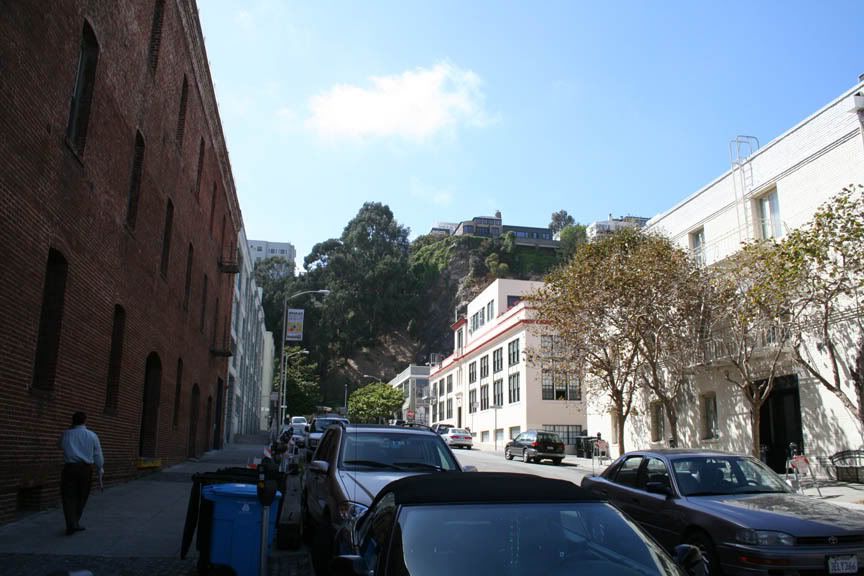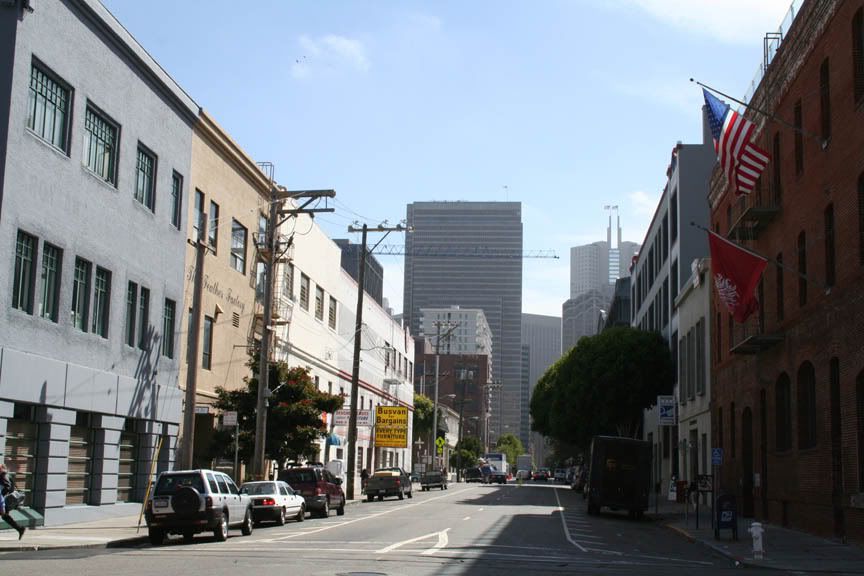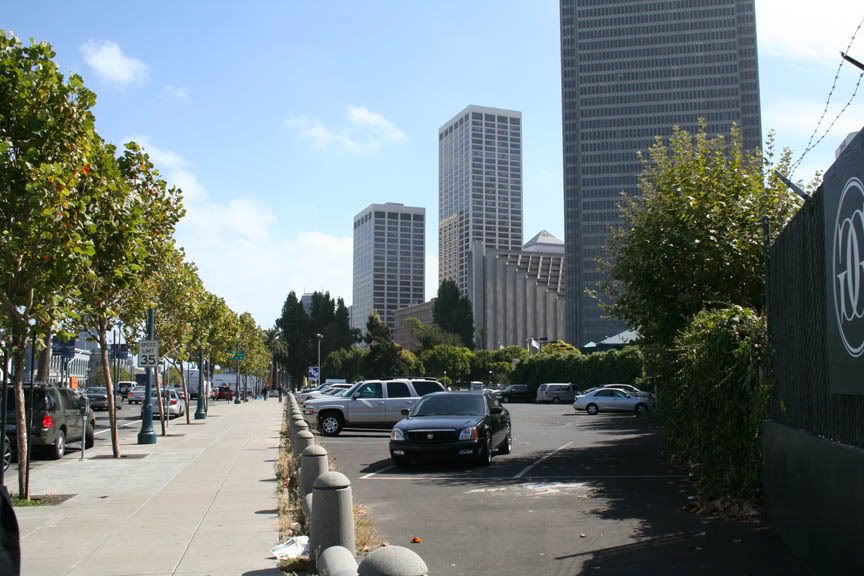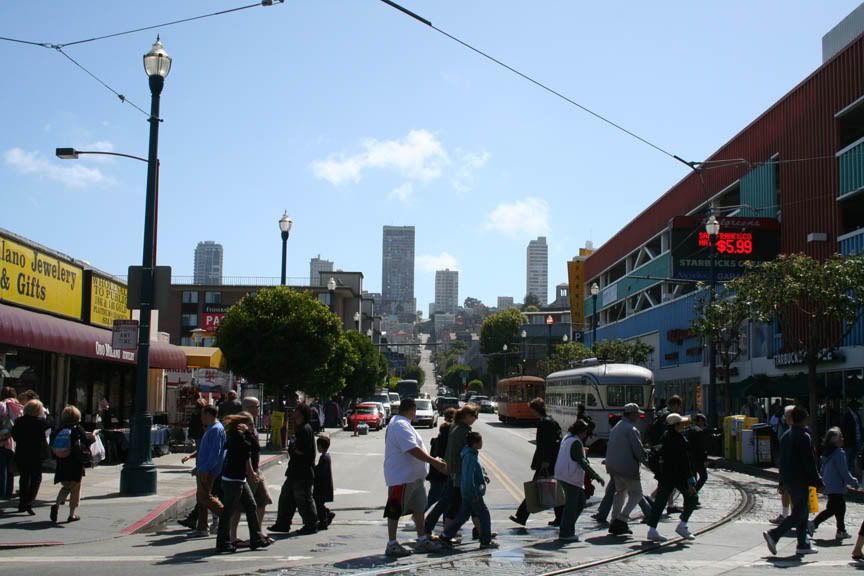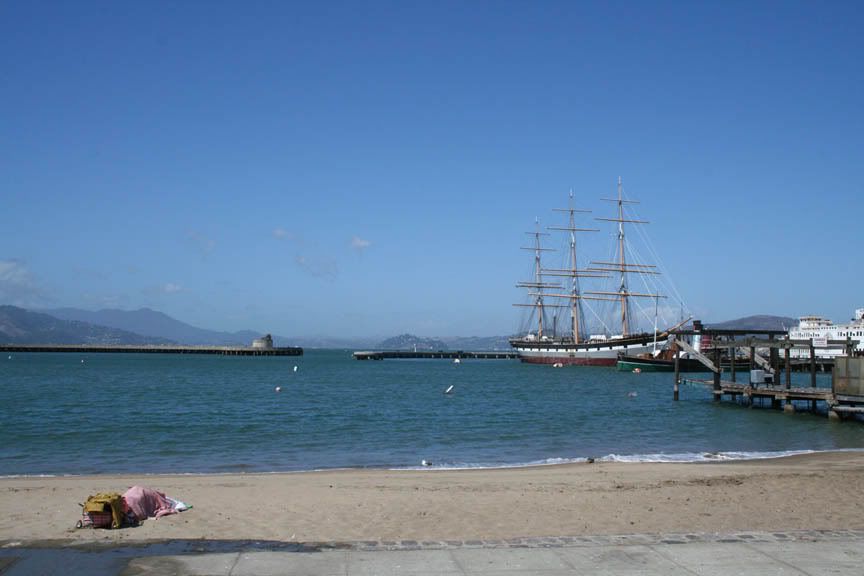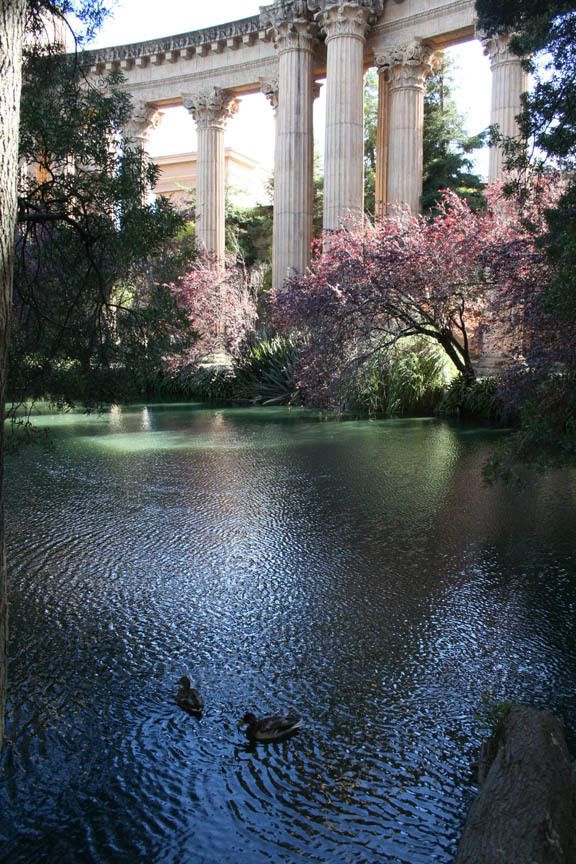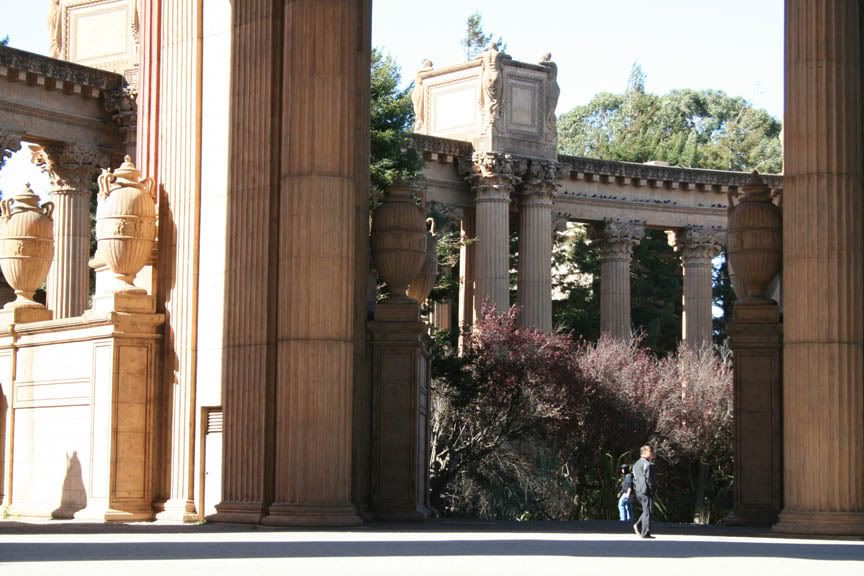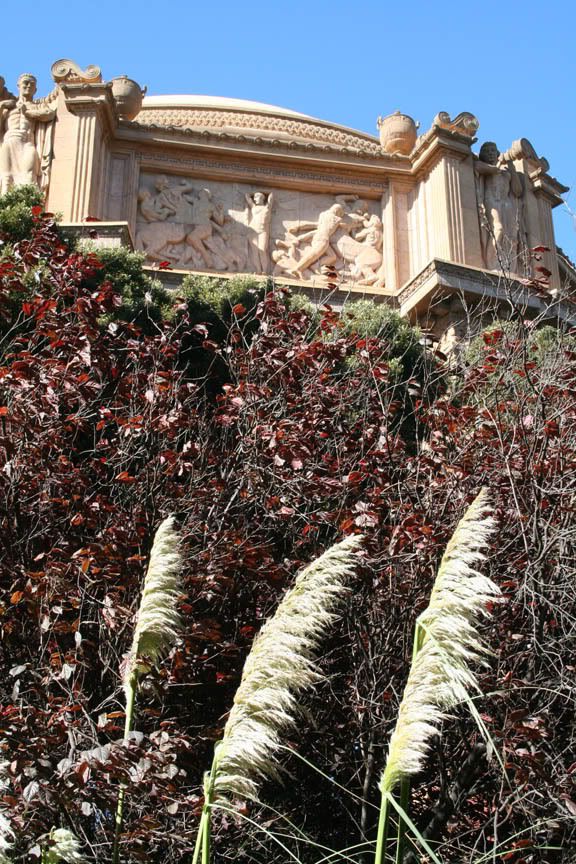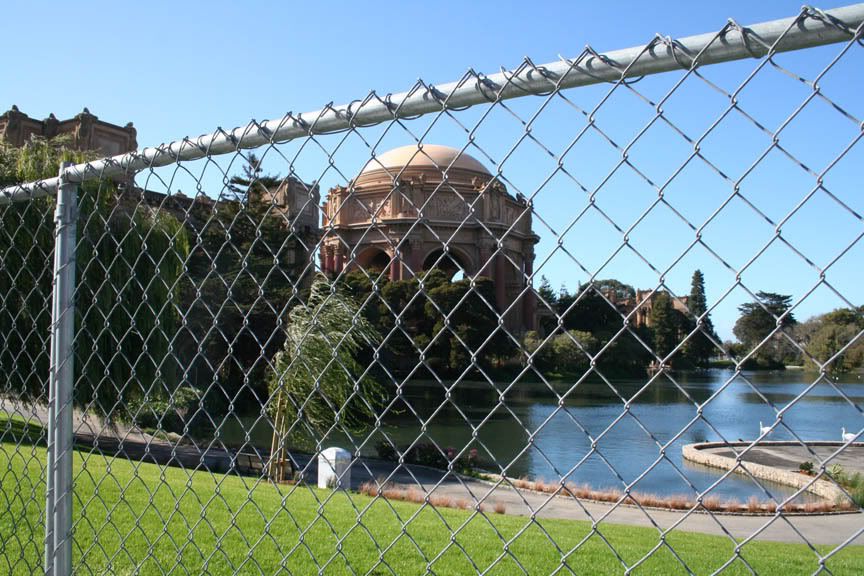 Oh, this was particularly offensive to me.  These houses actually face the beautiful Palace of Fine arts....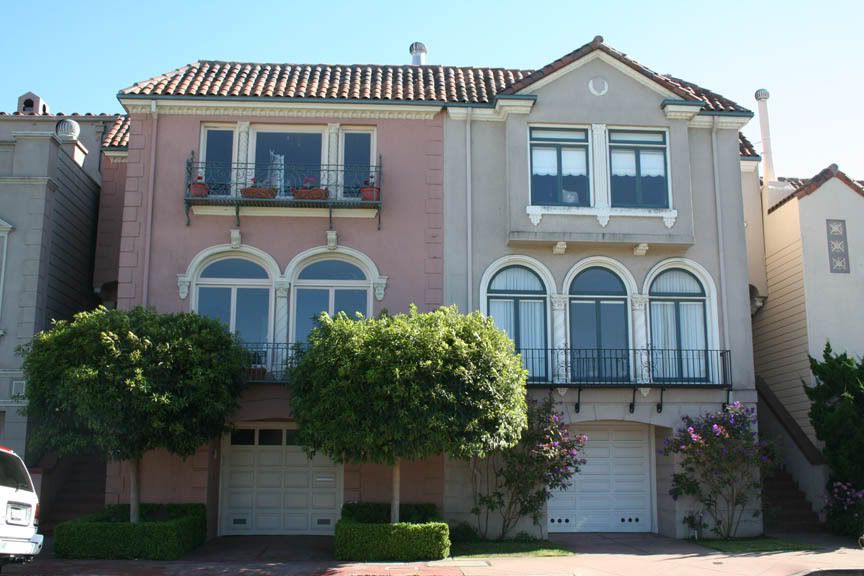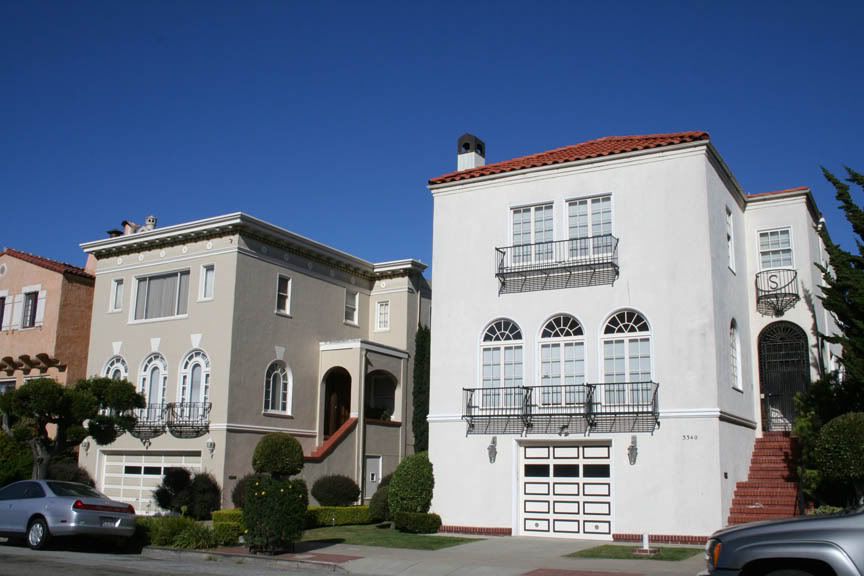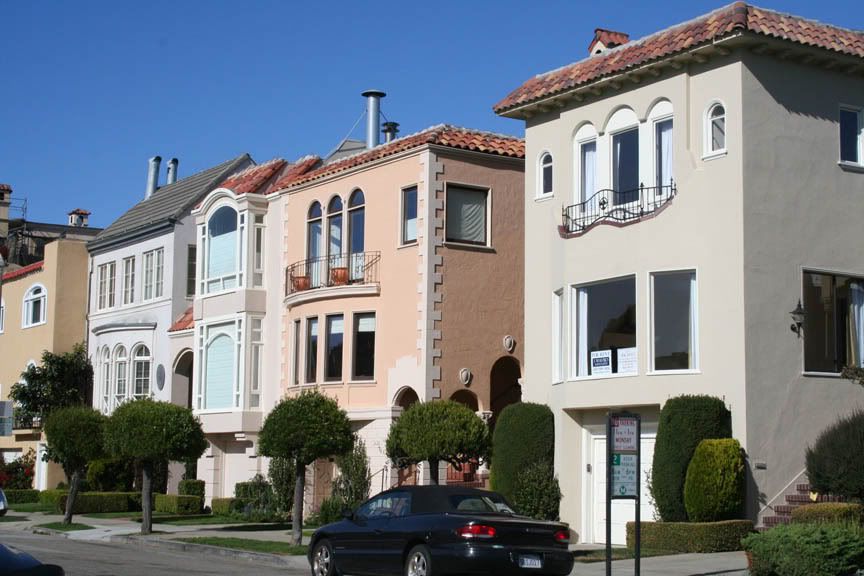 anywho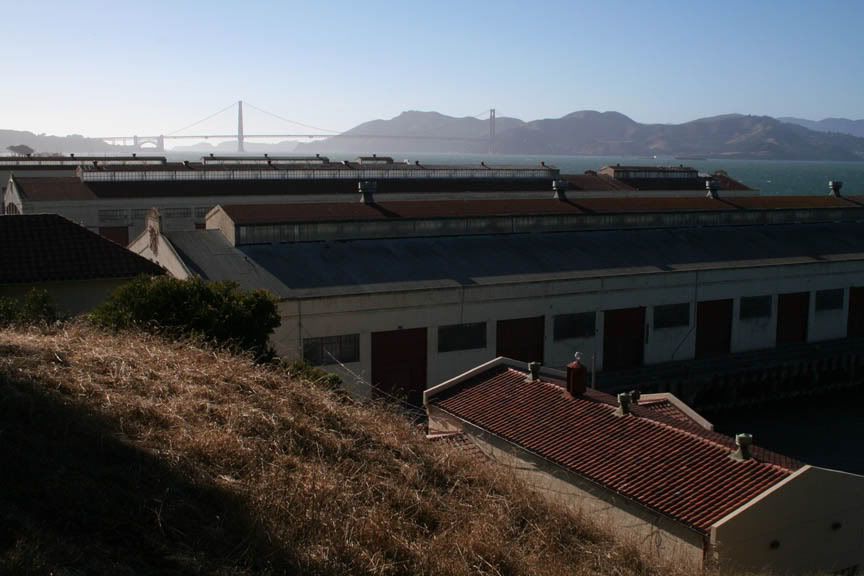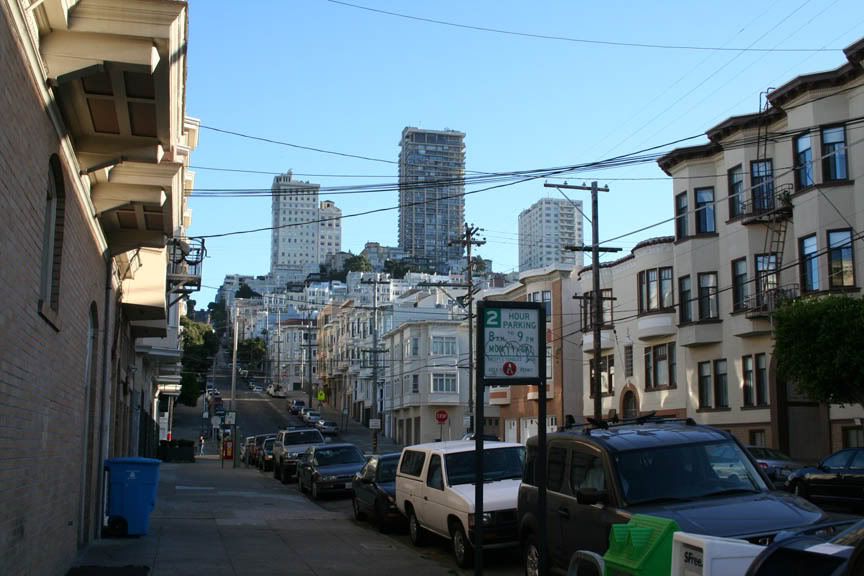 Climbed up Telegraph Hill to Coit Tower, get awesome views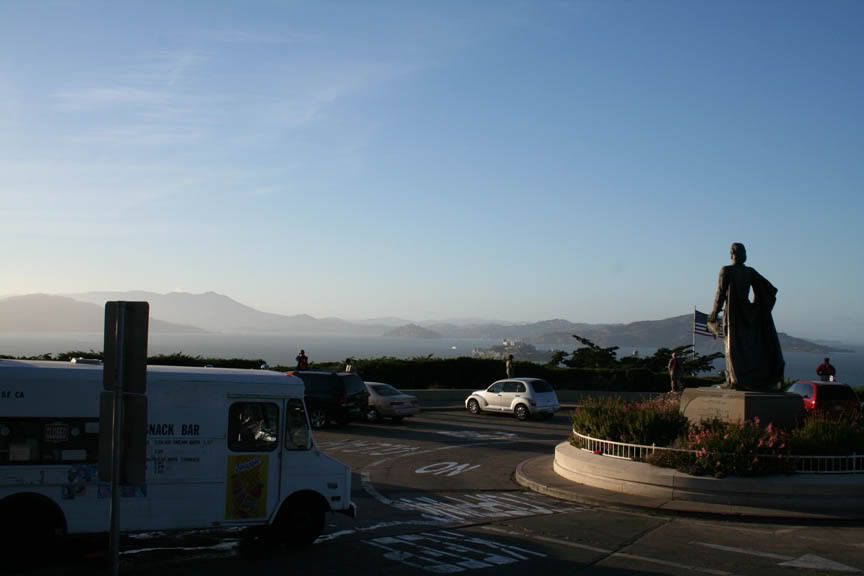 This shot in particular is a good example of the relationship dt KC (within the loop) should/could have with the Crossroads, a contained high density large scale district and a tightly grained dense human scaled district side by side.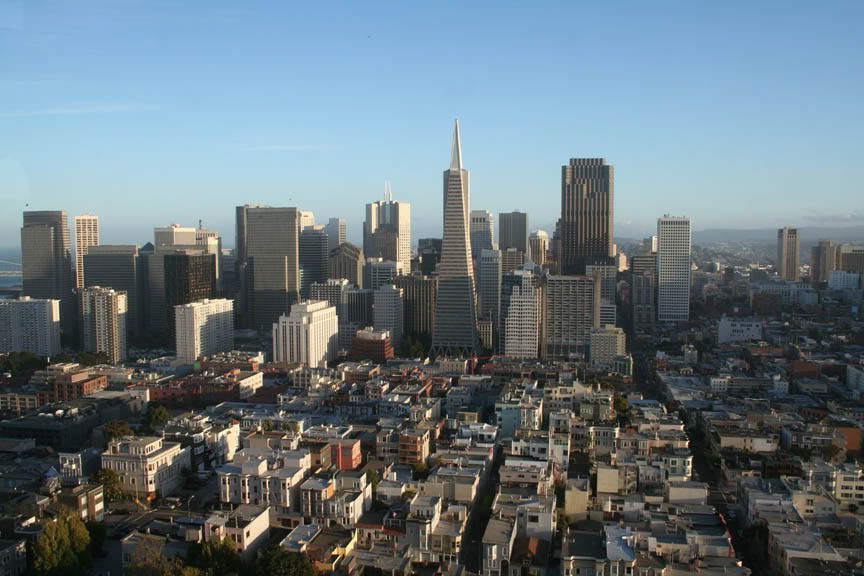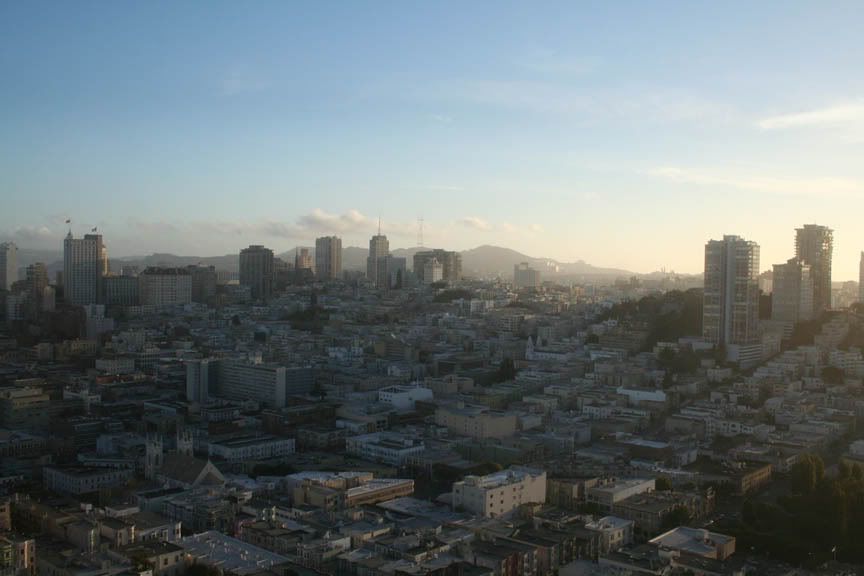 random stuff in and around downtown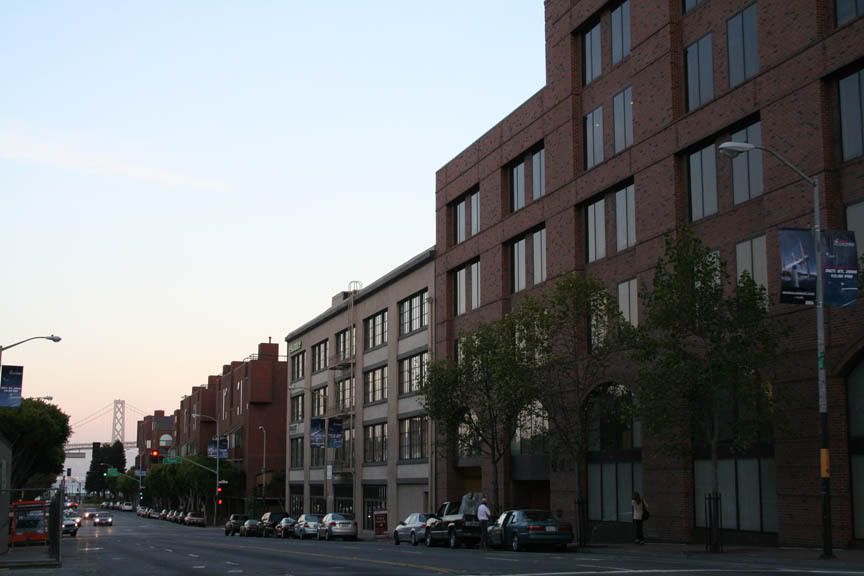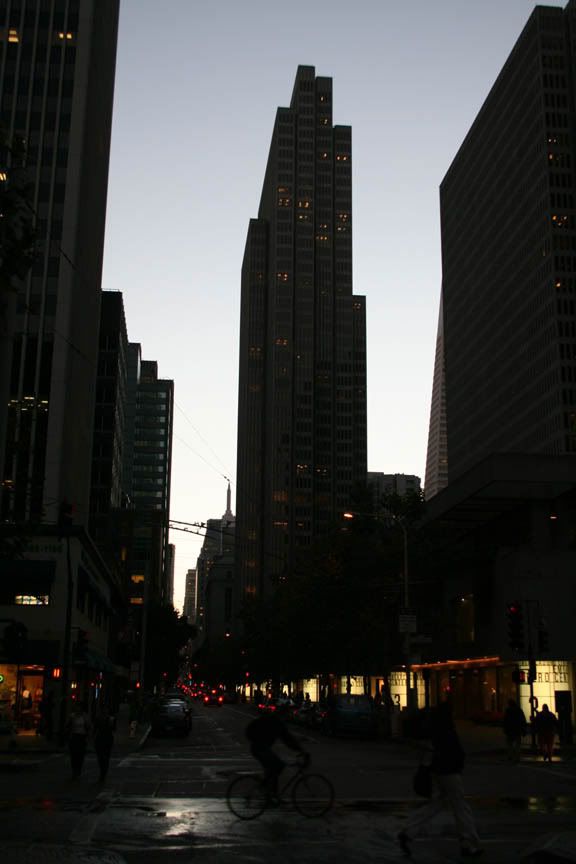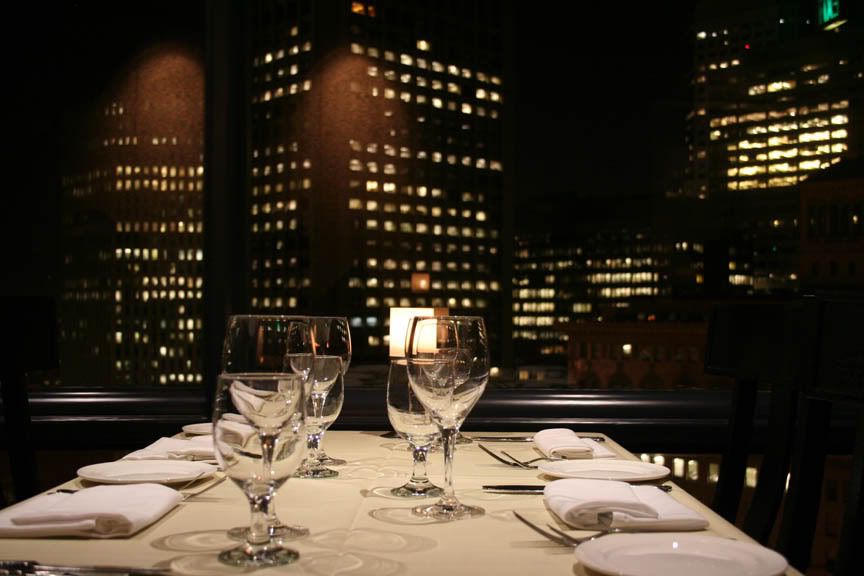 Thought this was a good example of how very low buildings could fit into a high density area, i liked the stepping effect of the buildings in the foreground.  The Embarcadero Center is pretty lame, but it actually doesn't look as bad as you'd think from the street level.