The container port development in Jefferson County, along with upgrades to other regional ports is progressing under the STL Regional Freightway plan which is the St. Louis regions port authority port authority(?). The container port has to be in Jefferson County since the bridges are too low north of I-270 to accommodate the large container vessels which will sit a lot higher than normal barges. Currently looking at 2022 to begin operations.
https://www.thefreightway.com/missouri- ... t-service/
The patented vessels APCT is developing would be capable of carrying large quantities of containerized freight at more rapid upriver speeds on an all-water route, connecting Missouri ports in Jefferson City, Kansas City and the St. Louis region to the lower Mississippi River — and ultimately to Asia, Europe and other foreign ports. The Liner vessel will carry up to 2,500 containers or twenty-foot equivalent units (TEUS) at speeds of 13 miles per hour upriver with virtually no wake, making round trips from Plaquemines Port Harbor & Terminal District in Louisiana to Memphis possible in seven days and to the St. Louis region in 10 days. Hybrid vessels are designed to carry 1700 TEUs. A TEU is a 20 foot long by 8 foot tall shipping container.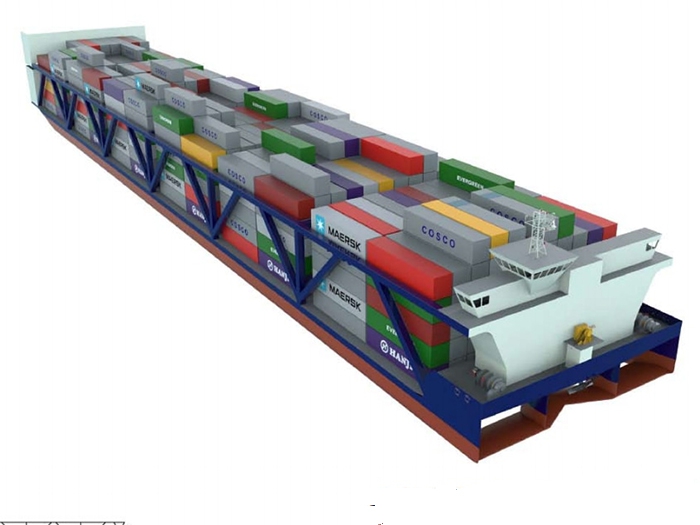 marinelog.com
Upgrades to Granite City harbor across from north city have also been completed...sans container cranes.
bnd.com
https://www.bnd.com/news/local/article233619772.html