Went to NYC last weekend and had a blast.  It makes a nice weekend destination from DC...it's only 3.5 hours away.  I love New York, and it seems like it is always changing.  I have been a ton of times, always going to Midtown, Central Park, and the Battery Area.  This time I wanted to see more of the actual neighborhoods in depth as well as see a bunch of new projects that have opened up in the last year or so.  So, I'll share it all with you-
I stayed right by Columbus Circle.   That area has been completely transformed this decade.  It used to be pretty nasty (for the upper west side) as you can see in this 1970s view: (notice part of the circle is being used for parking...gross)
First of all, that ugly convention center was torn down, and the Time Warner Center replaced it in 2005.  It's pretty impressive!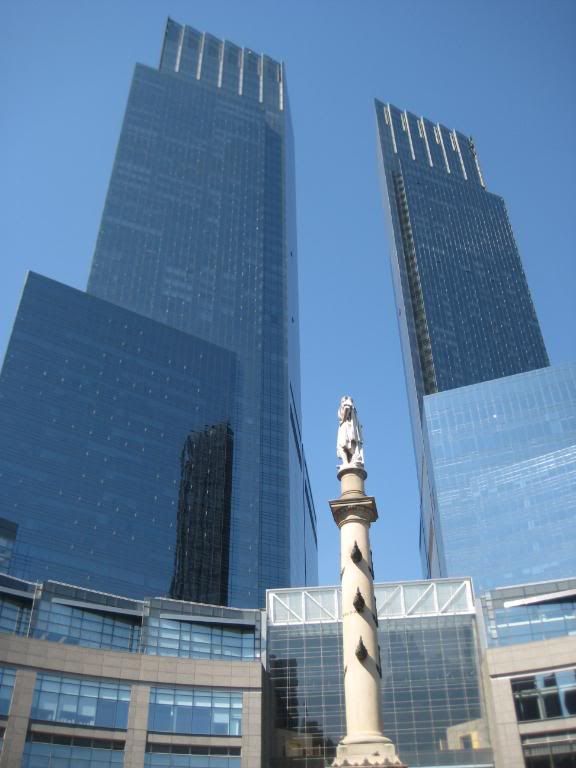 2 Columbus Circle, a 1960s building has been re-clad despite preservastionists concerns:
Before: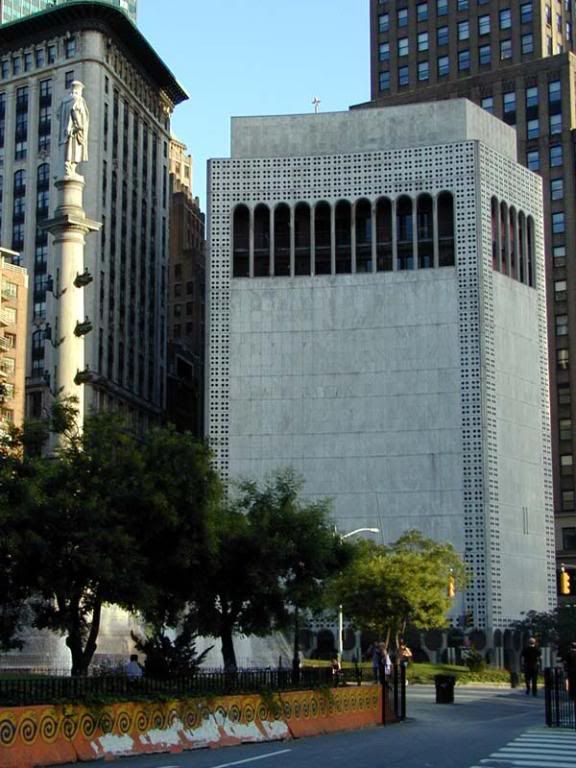 Now- I actually really like it.  It is clad in shiny terracotta: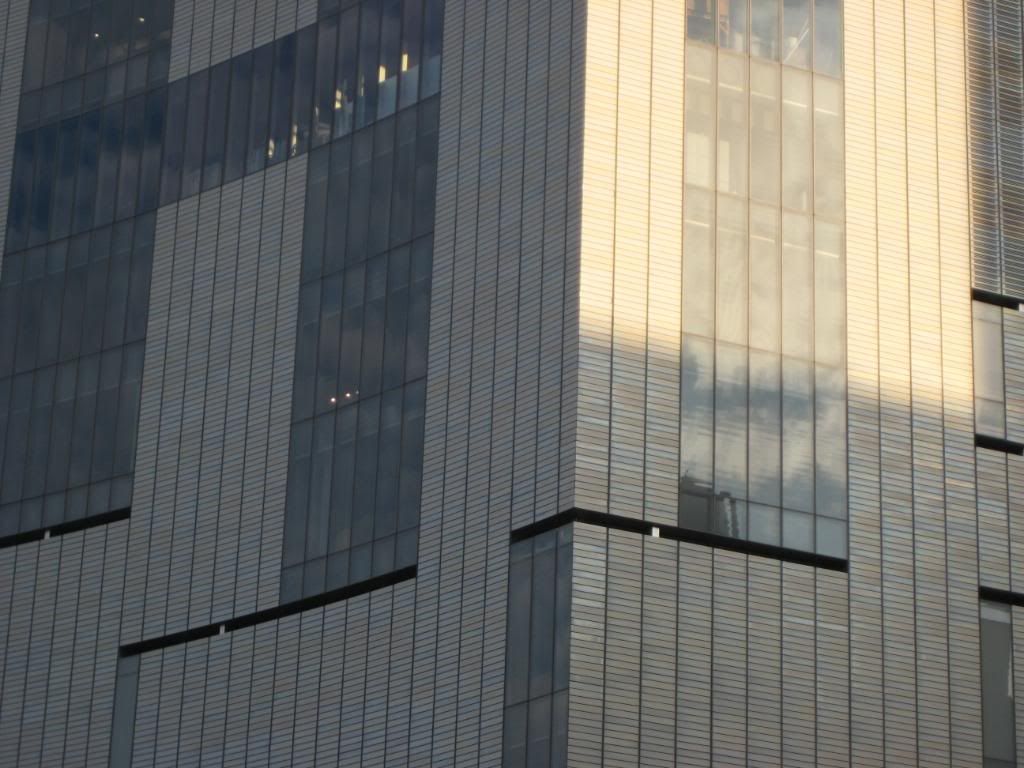 3 Columbus Circle: This re-clad is alarming, they are tearing off the old 1920s facade and replacing it as another lifeless glass box, in the name of being 'eco-friendly'
tearing off the facade is in progress:
The Hearst Tower now rises out of the historic 1920s base (now gutted):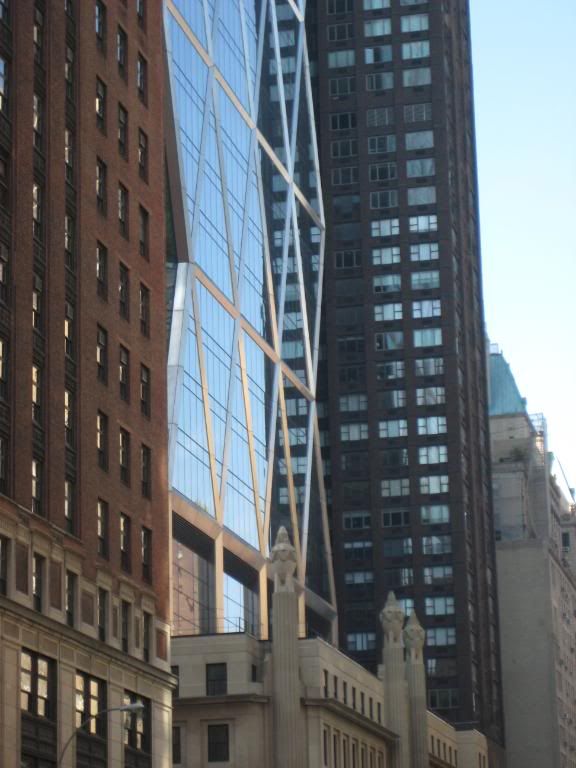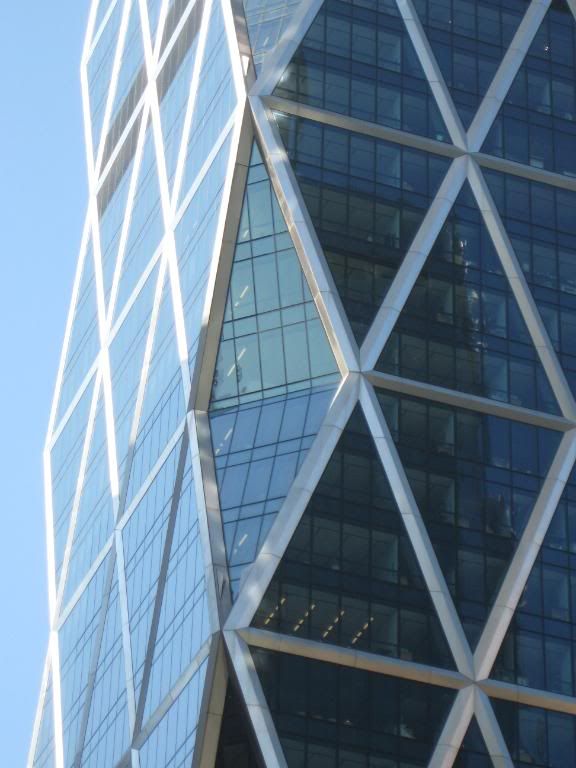 The New New York Times Building now rises out of the west side of Midtown: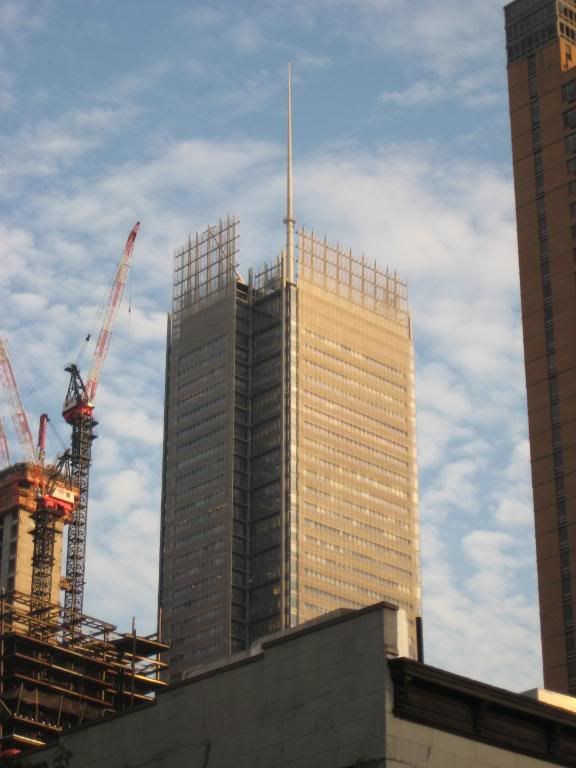 Frank Ghery has a new Building in Chelsea on the West Side Highway, it is pretty cool.  It's is similar to his other buildings, of course, but executed in frosted glass in place of sheet meal: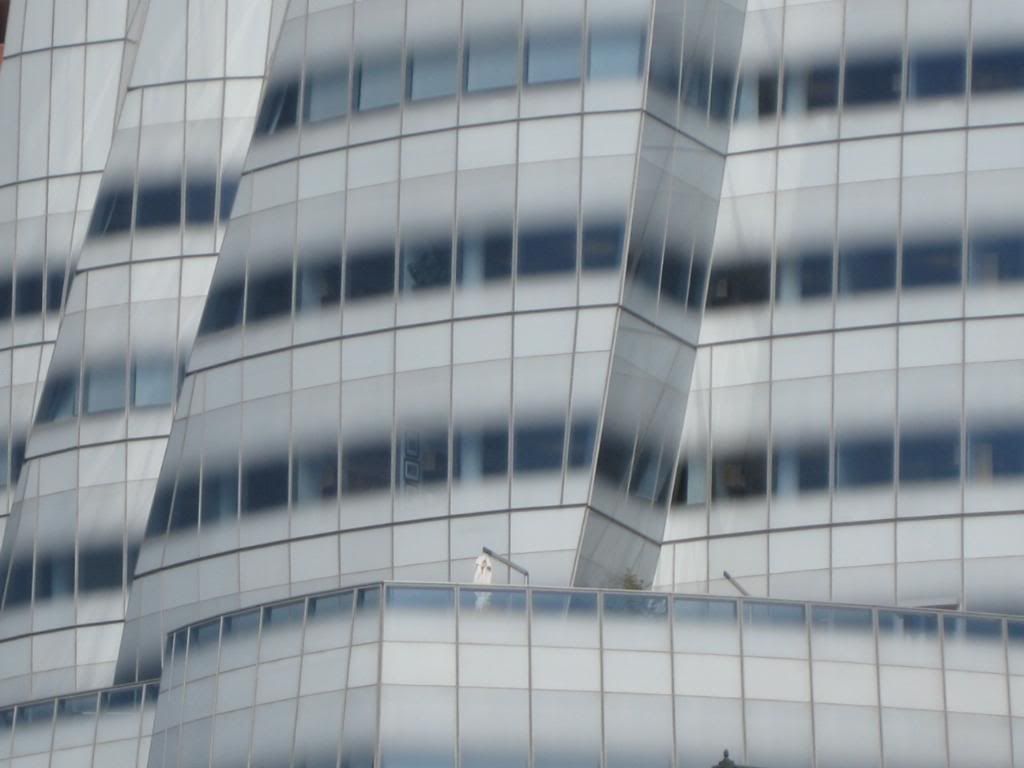 NOHO, (north of SOHO) has a new building by Herzog de Meuron who did the Bird's Nest Stadium in Beijing.  It's a modern interpretation of the nearby cast iron buildings.  Glass is used in place of the cast iron.  It was awesome!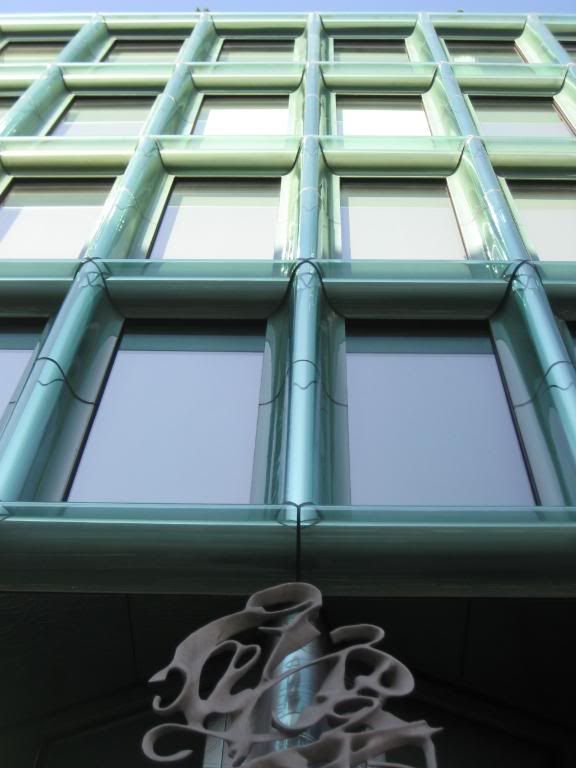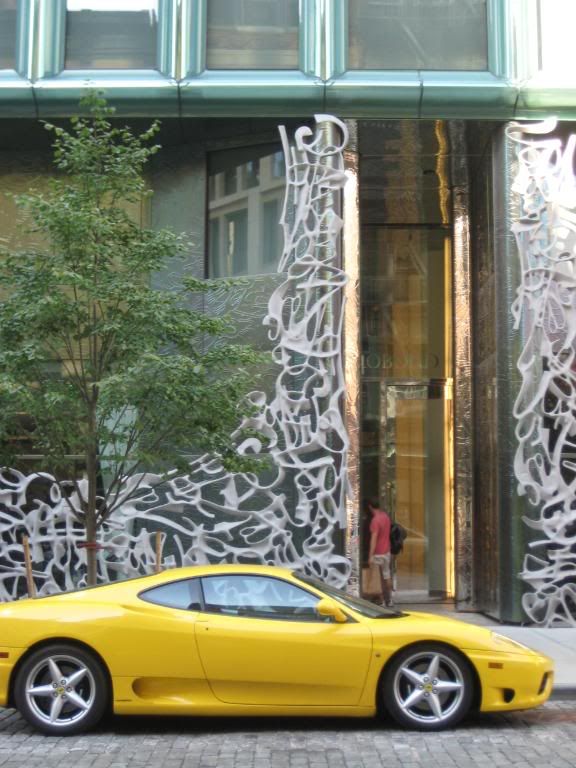 The New Museum rises in the Bowery, east of SOHO.  It has a ghostly appearance.  The art inside was 'cutting edge' but mostly seemed disturbing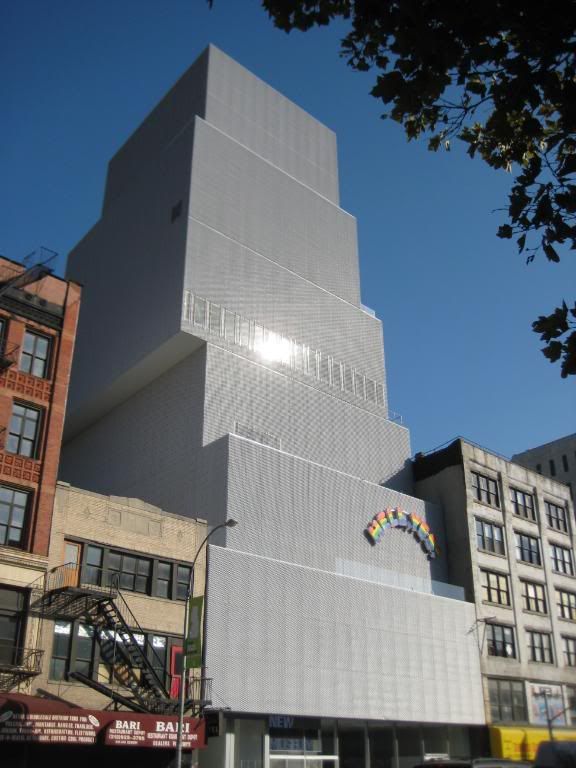 The outside is simple white metal siding covered in a metal mesh.  It catches the sun in an incredible way:
The Lobby carries the mesh theme inside, too.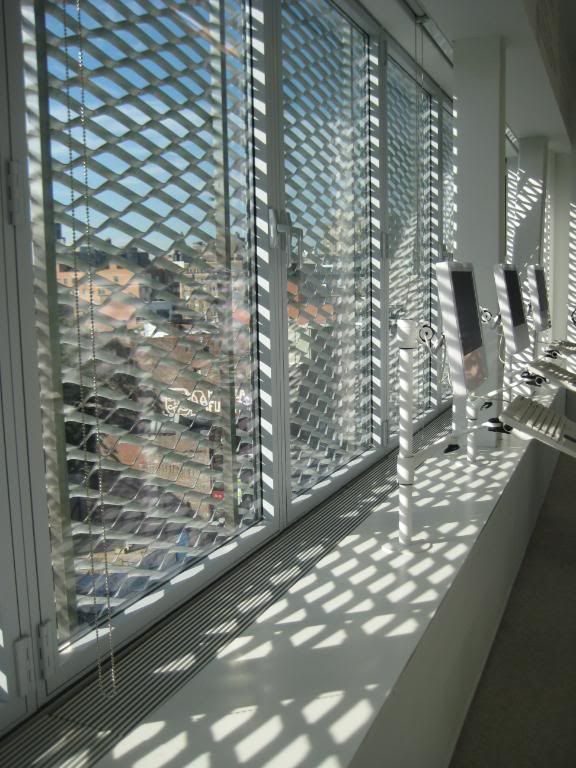 Some of the 'art'
Hope you enjoyed it, I sure did!  These are just pics of the new projects, more pictures of NYC to come!