Beltonhawk wrote: From our own ScooterJ. Wish he was still in that office so we could see what the view looks like now.
Oooh, I had forgotten all about my
animated series
!
(It'll lock up for about a minute if you are on IE but then will flow smoothly once all the photos are loaded.)
Here's a few other pictures from that window...
A very early overview (10/16/03), before even the Nightmares building had come down...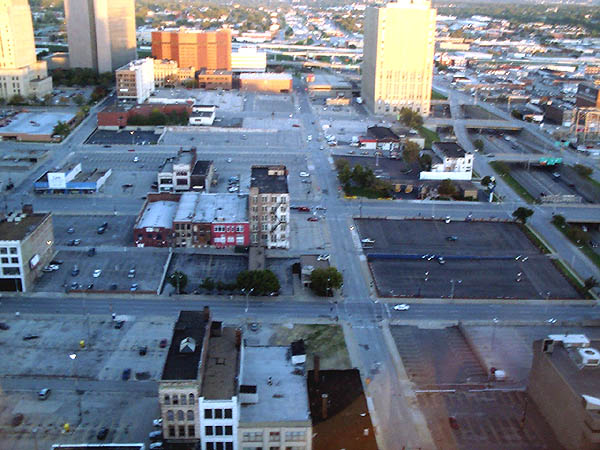 The trees atop the Empire Theater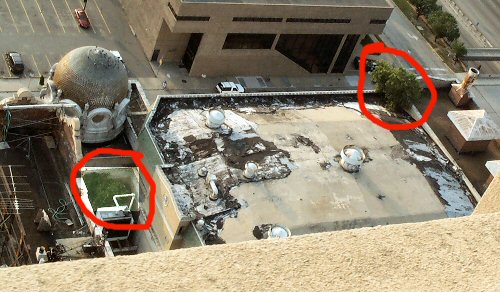 These two show the very first work that was done in the district, digging up the old trolley tracks under Walnut: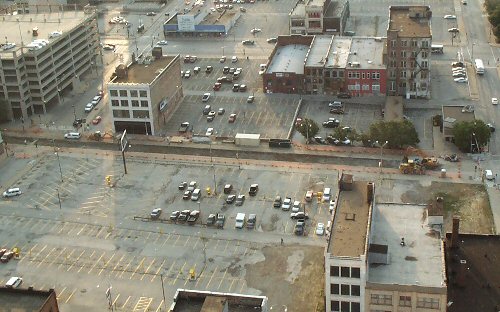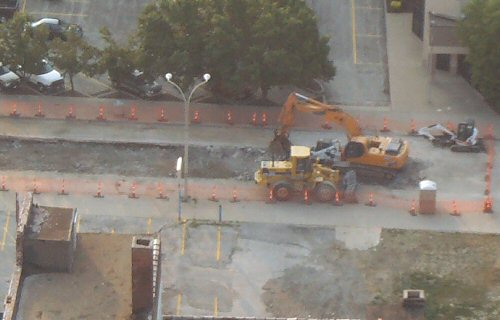 Hotel President renovation work...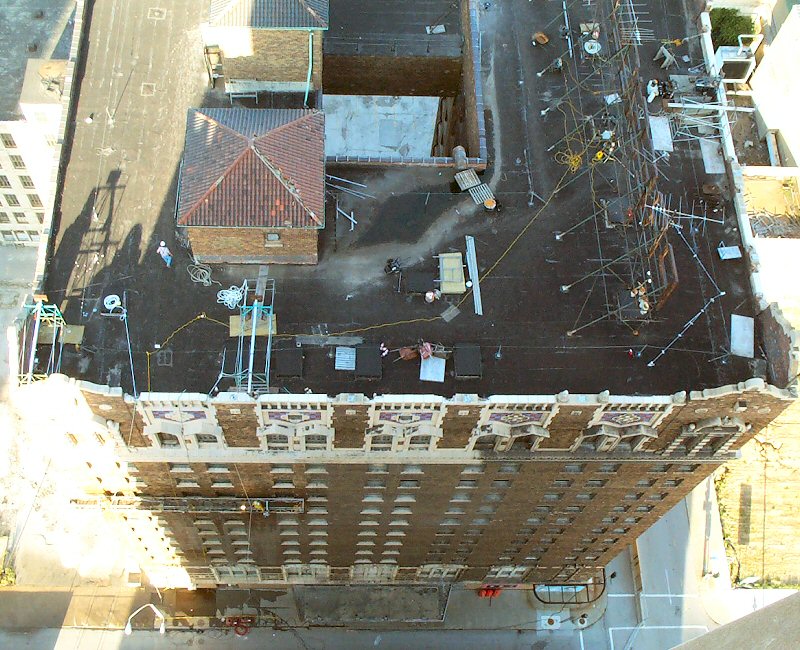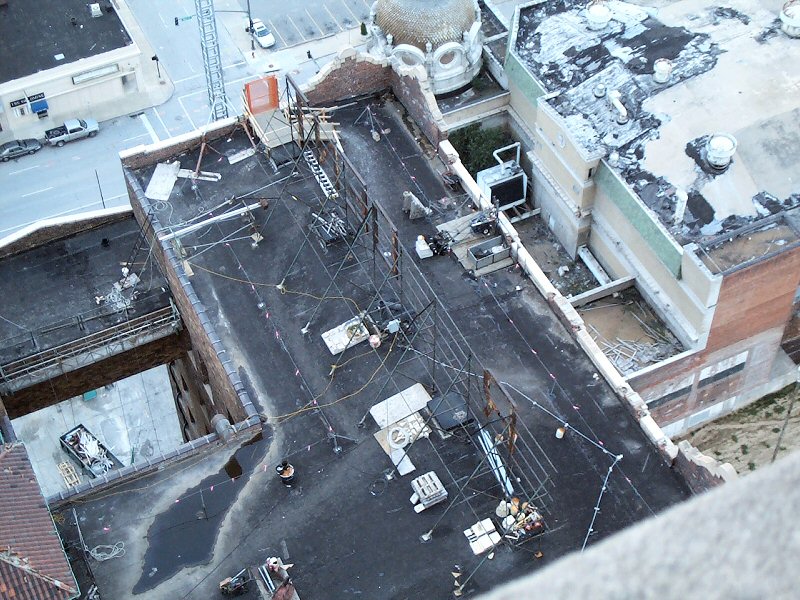 Installing new utilities (note the surface lots still in use)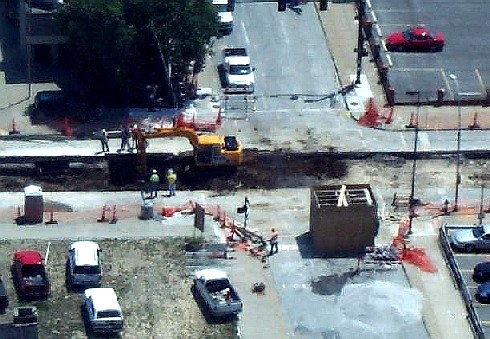 Moving day for The Goldmine while a bulldozer is anxious to knock down the Morgue...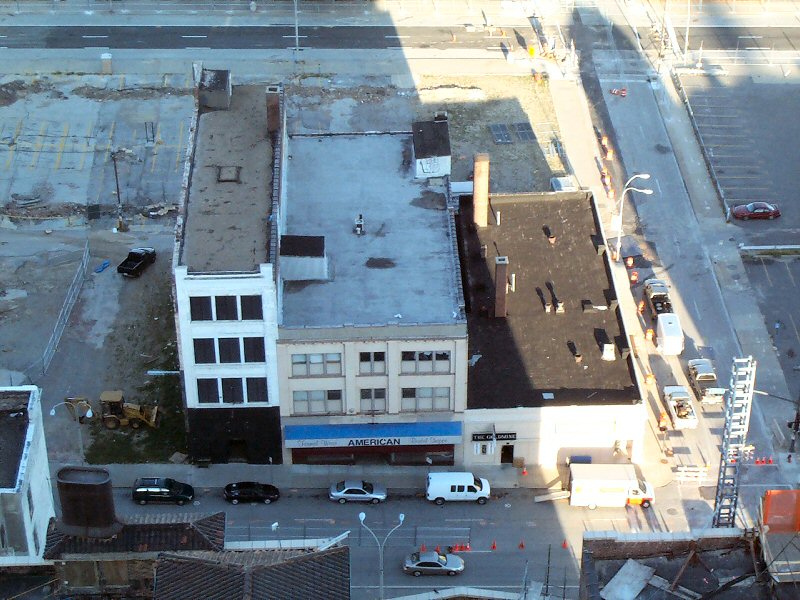 Animation of part of the teardown...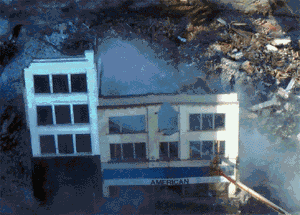 The teardown of the basketball building...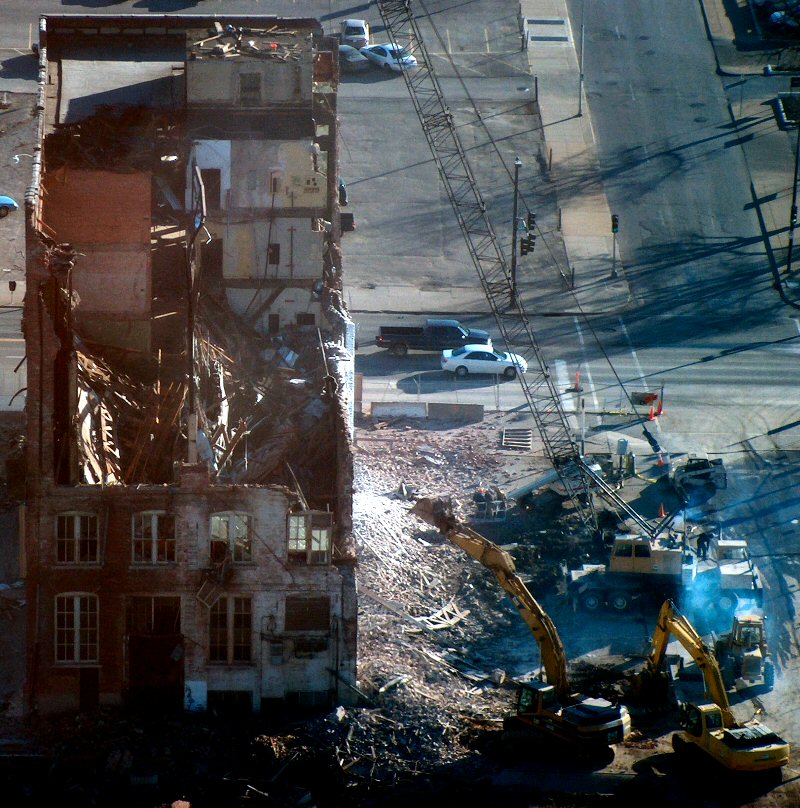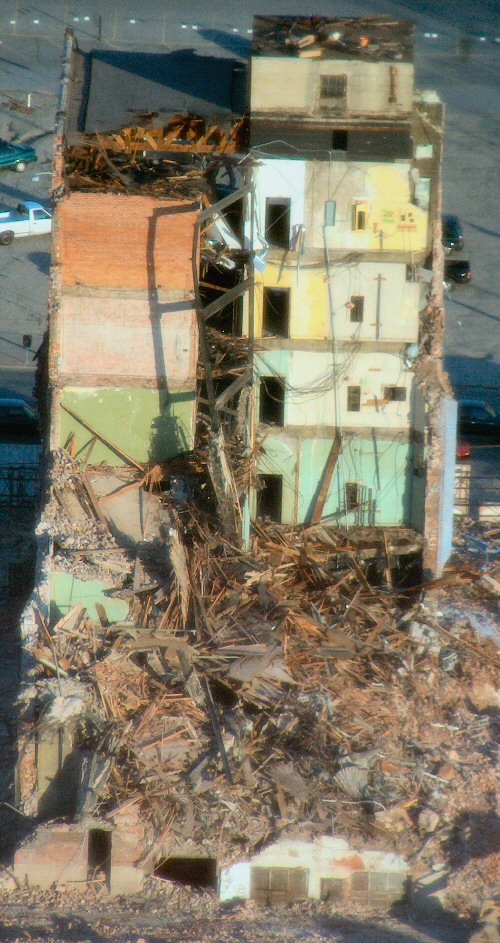 The view on 3/17/05...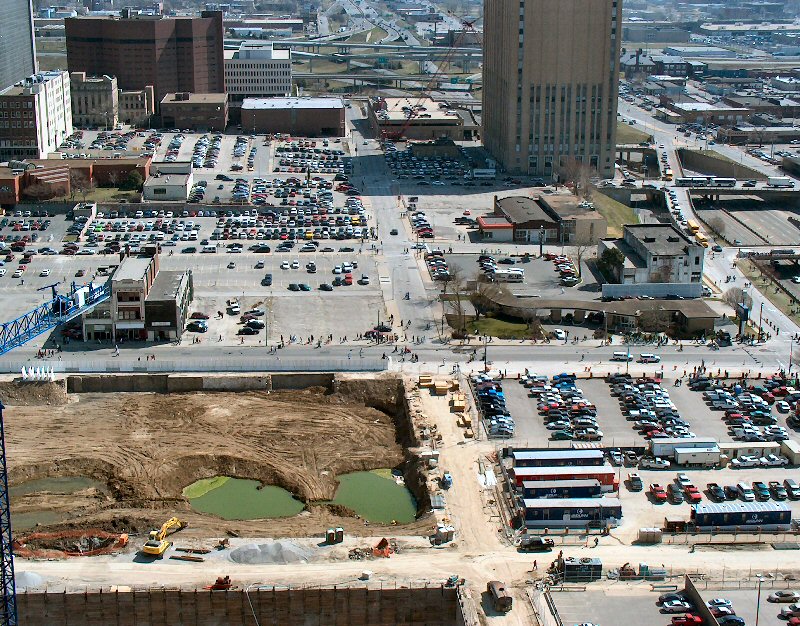 Here's a few pictures of the buildings in the arena area just before their destruction...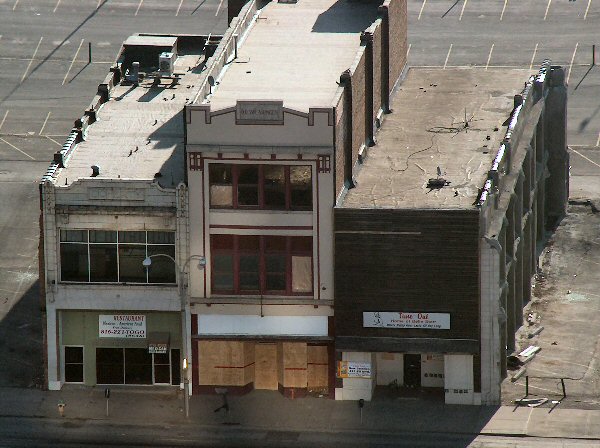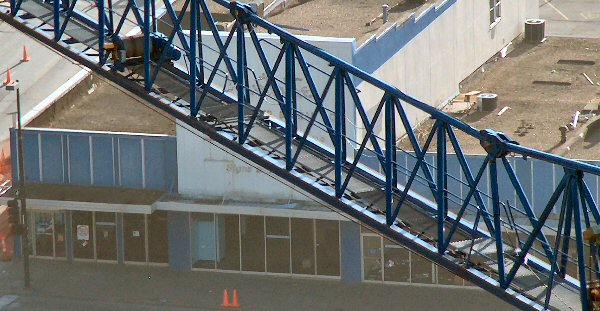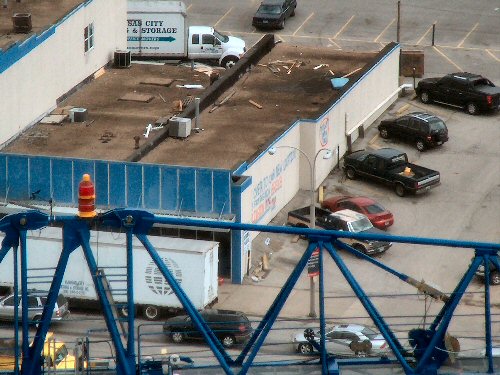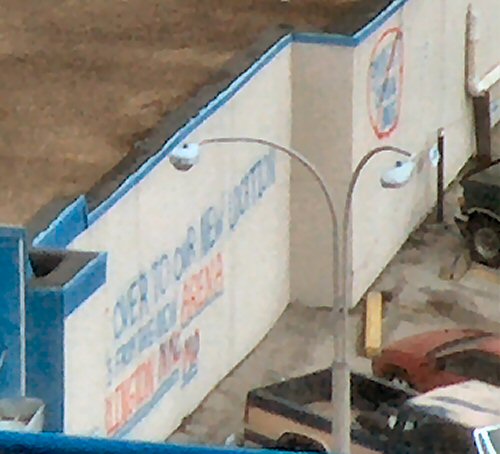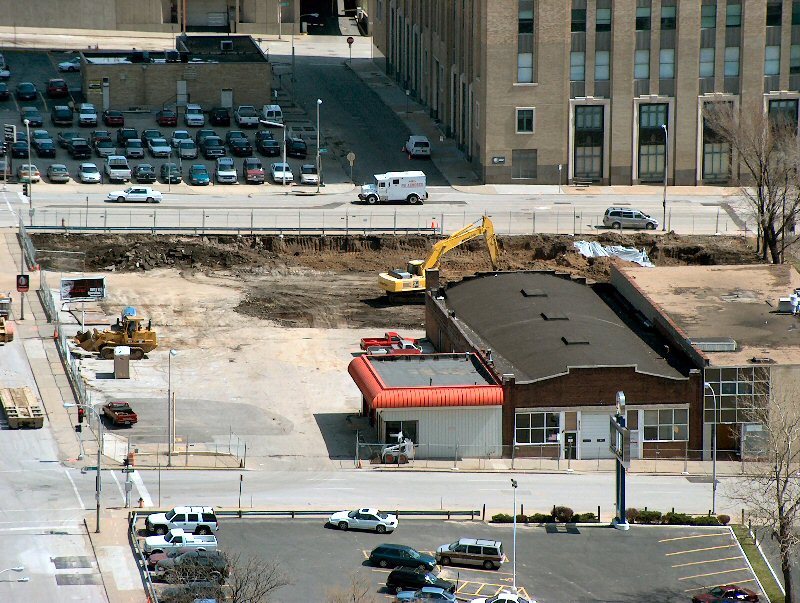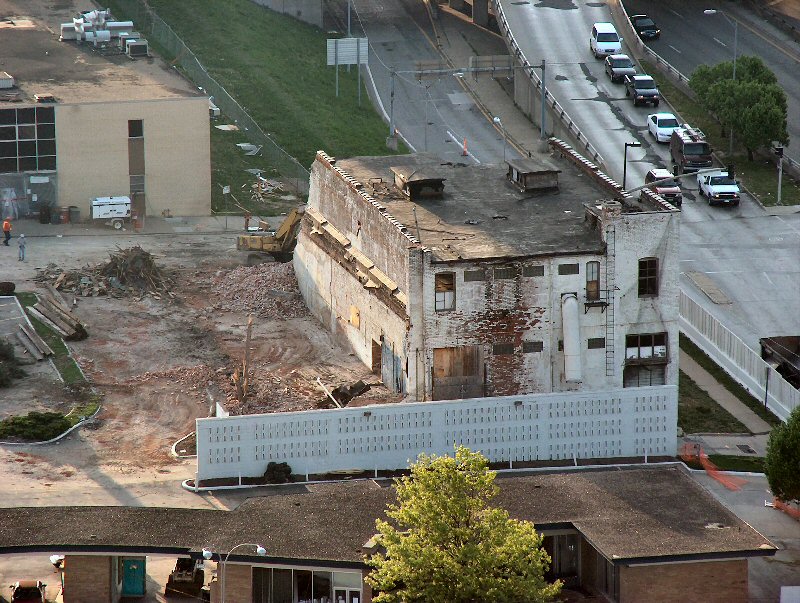 A few hours later...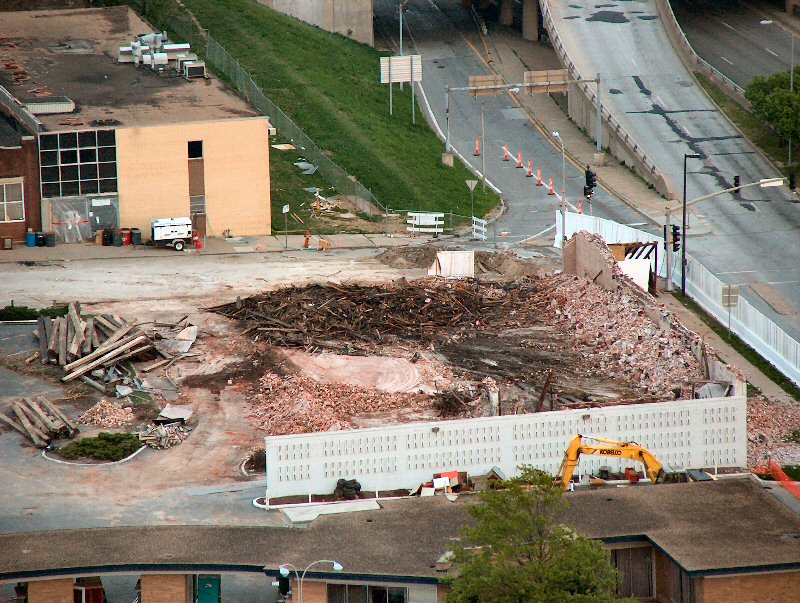 I think that the middle rubble pile was where they later found the old basement safe that was booby trapped with explosives...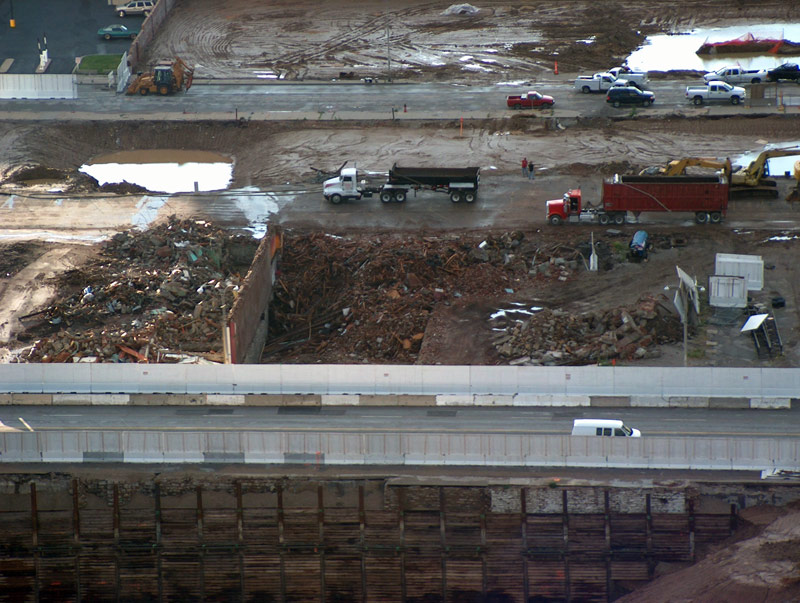 The aftermath of the water main break that pushed back the President opening and shut down the KCPL building...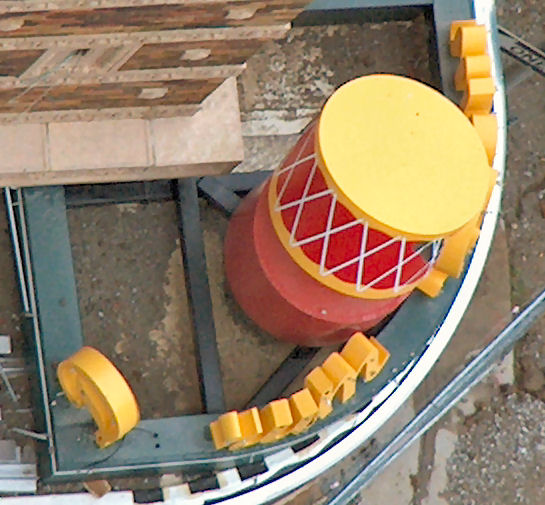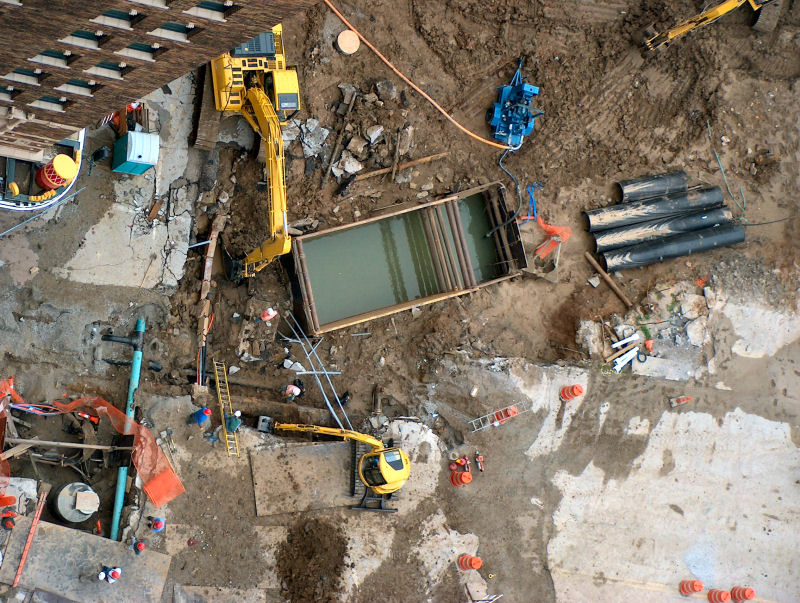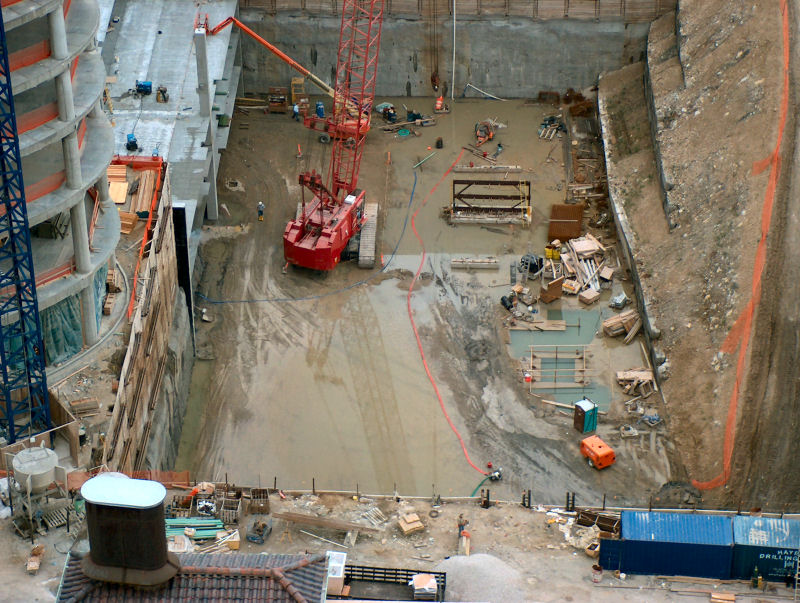 Here comes the new President letters!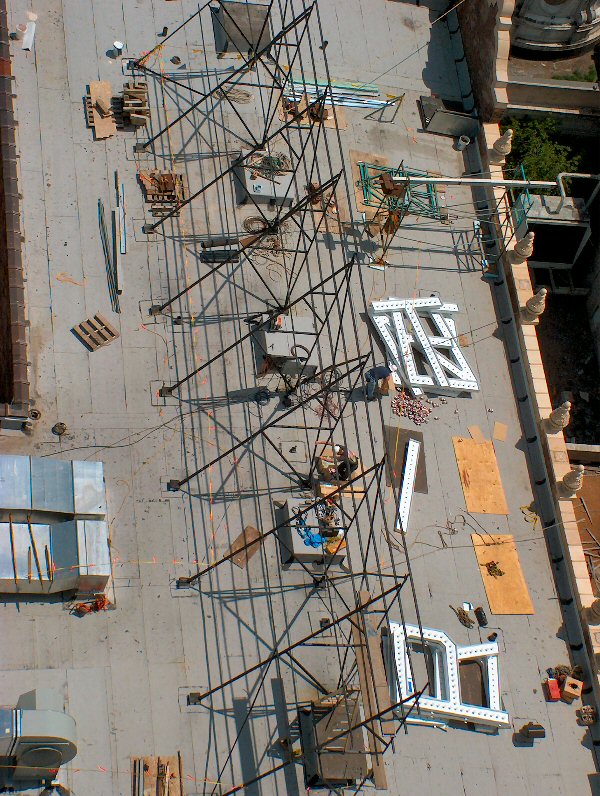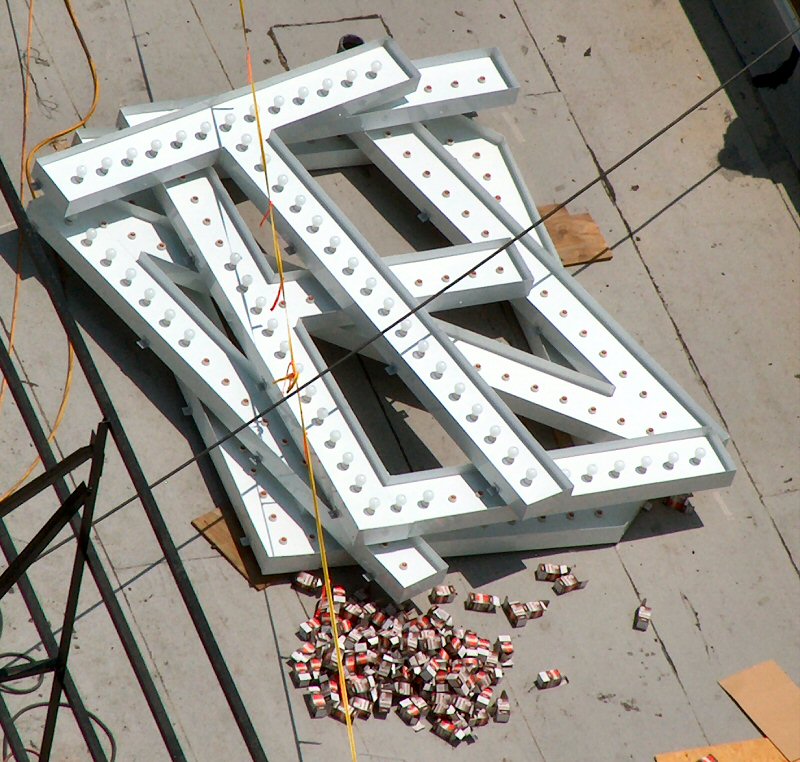 And, the fall of the TWA building...