I saw on the City's Channel 2 broadcast of the Nov. 18 Housing Committee meeting that there is a plan to finally restore the Linwood Presbyterian Church at Linwood and Michigan (next to Bruce Watkins).
The project will be called Linwood Place. The Heartland Presbytery is going to restore the former church sanctuary building, as well as construct a new senior residential building attached to that old bell tower structure that is currently standing alone and separate from the church building.  The Harold Thomas Center--to the south on Michigan--will be renovated into additional senior housing.  The total housing will be 33 units.
ReDiscover, a nonprofit community mental health center, will occupy a portion of the new complex.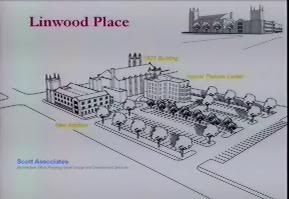 http://kchistory.org/cdm4/item_viewer.p ... OX=1&REC=6
http://kansascity.granicus.com/MediaPla ... ip_id=3852